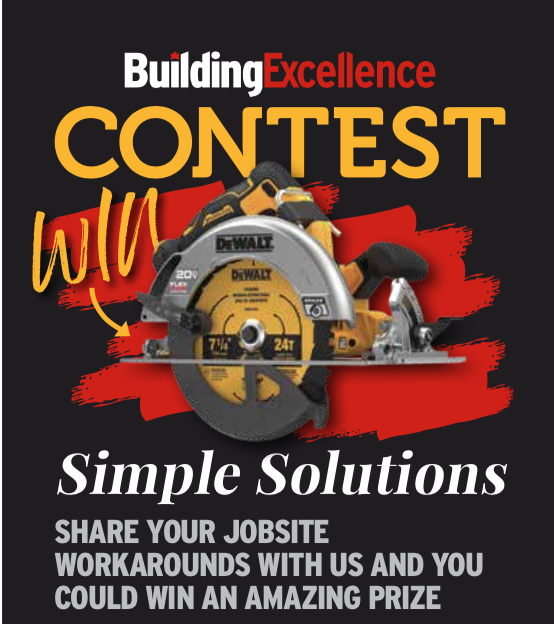 We'd like to know about the ingenious solutions you've come up with to get the job done. It could be as simple as painting the silhouettes of your tools that hang on the walls of your work van so you can instantly see if one is missing before you pack up for the day, or a creative jig you've developed so junior team members can make consistent cuts.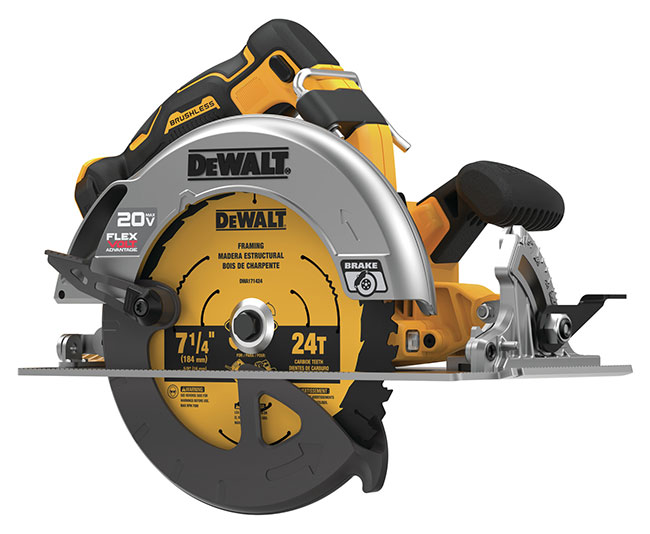 Tell us about the problem you faced, and how you mastered it. If you have photos or even a sketch that can help illustrate the issue at hand, please share those as well.
We'll run the best suggestions in the Spring 2021 issue, and randomly select one entrant to win this DeWalt cordless 7¼" Flexvolt Advantage circular saw, with a 20V battery and charger, worth $600.
EMAIL US YOUR IMAGES, AND FILL OUT THE FORM BELOW IN FULL TO COMPLETE YOUR ENTRY!