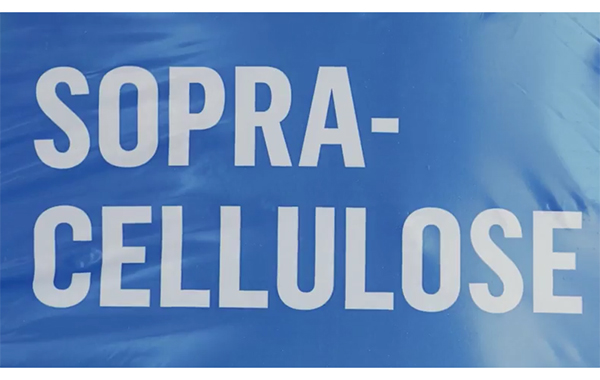 Driven primarily by compliance with the LEED rating system, the development of sustainable construction in Canada goes along with an ever-increasing interest in the added value of residual materials. The introduction of materials from selective collection in the production and consumption cycle is in line with this trend.
This is especially true when it comes to insulation materials like cellulose wadding. Made with 85% recycled paper, cellulose fibre not only helps the preservation of natural resources by giving a second life to residual materials from selective collection, but it also contributes to the energy and acoustic efficiency of the building. Furthermore, its high-energy efficiency translates into potential annual savings on heating and cooling costs.
The manufacture of cellulose wadding is carried out in five steps: material shredding, magnetic separation (to remove any staples, for example), defibering, dust extraction, and addition of minerals such as borate. This last step makes the cellulose flame resistant and prevents corrosion and proliferation of mould and insect pests as prescribed in the CAN/ULC-S703 standard for cellulose fibre insulation.
"Cellulose fibre insulation is not used much yet in large buildings, mainly because small and large contractors are sourcing from different distribution networks. Ultimately, it's a matter of habit," says André Bourassa, founder of the Bourassa Maillé architectural firm.
In the eyes of Bourassa, a supporter of eco-materials, this insulation product would be very effective in the condominium building sector, not only for insulation but also for soundproofing between floors.
He also highlights that this insulating material is easy to use in existing buildings because it can be installed without tearing down every structure in place. "Not to mention that at the end of the service life of a building, the insulation is easily reusable simply by sucking it out from the old structure. Furthermore, as it is non-toxic and does not adhere to other components, it facilitates dismantling and allows the reuse of construction waste for other purposes," concluded André Bourassa, stressing that cellulose wadding is widely used in France and Japan.
Various Benefits
Reduction of the use of natural resources
Hygrothermal regulation
Thermal phase shift
Soundproofing
Non-toxicity
Elimination of thermal bridges
Airtightness
Resistance to fire, corrosion, and mould
Re-usability
High thermal resistance (R-value of 3.7 per inch)