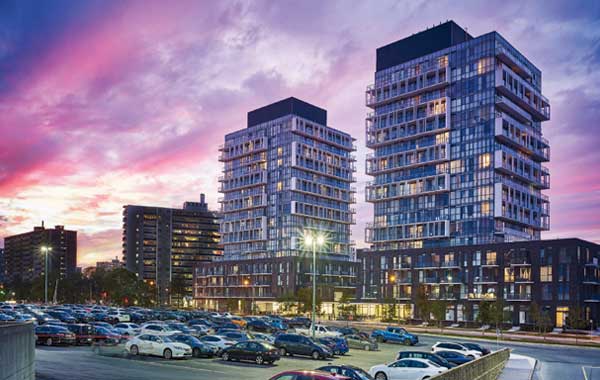 Things are looking up for the Energy Star home energy certification program. Way up. Since the program launched in 2005, more than 90,000 homes have been Energy Star-certified, with hundreds more added to the list every month. But until now, those have all been single-family and multi-unit low-rise homes.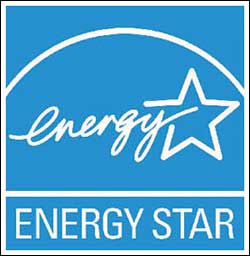 That's about to change with the launch of the Energy Star Multifamily High-Rise New Construction Program, announced late last fall. "Builders want to stay out in front of the building code and build better. This will become a flagship national program," says Corey McBurney, president of EnerQuality, which deliver the Energy Star for housing program.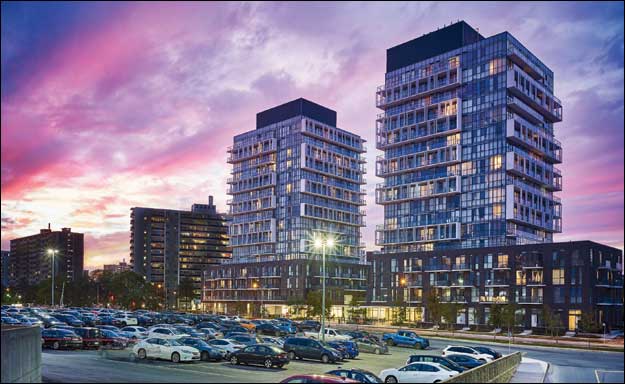 Similar to the single-family home program, the multifamily program for mid- and high-rise buildings will require energy modelling that exceeds the 2017 Ontario Building Code requirements by at least 15 percent, with a focus on the building envelope and mechanical systems. Final approvals will also require third-party verification.
"We tried not to be too prescriptive" in order to allow modifications to be implemented in a "cost-optimized way," says McBurney.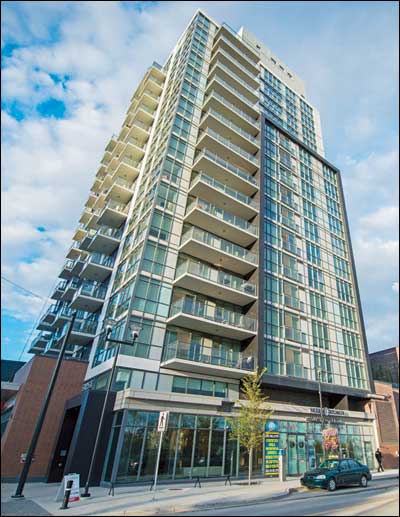 "Why build above the building code? The reason has to do with leadership. We work with the most progressive, forward-thinking builders. It's amazing that builders do this," says McBurney. While developing the program, McBurney says EnerQuality reached out to some "early adopters" who were already building projects to R2000, Net Zero, and other standards.
Included among those was the FRAM Building Group. "There's always been a desire from us to build a better home. In the 1980s we focussed on R2000 and we were the largest builder of R2000 homes in the country at the time," says Fred Serrafero, vice-president of development and construction at FRAM Building Group. "Energy efficiency is becoming an important factor in our industry, and I think the Energy Star program is going to fit in well."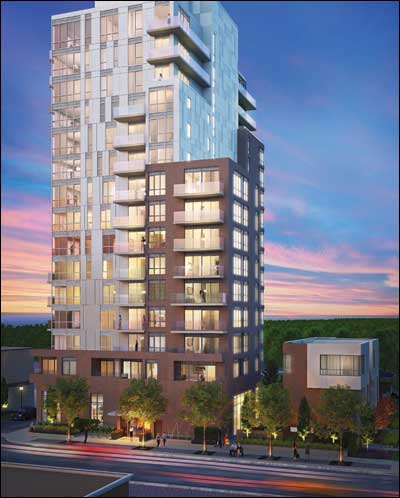 FRAM Group's first project under the new Energy Star program will be a "boutique, high-end" 10-storey condo project with 43-units. The property will sit on a half-acre plot in Port Credit, Ont. Serrafero says he hopes to have the final approvals completed later this year for a construction start date in 2020.
Serrafero says FRAM's client base of primarily "50-plus, active adults" is definitely in tune with a program like this. "They're coming from large homes so they're keen to have the energy savings. It's very important to them. The incremental cost to provide energy efficiency fits in well, and people are willing to pay for that."
From a production standpoint, he's found Energy Star to be lower-cost and easier to implement than programs such as LEED, adding that the Energy Star verification process doesn't interfere with scheduling. "It's one or two days on an eight- or 10-month project."
"One of the big advantages for us is the quick turnaround to get the Energy Star certificate into the hands of the owner. Sometimes it's before they even move in. With LEED it can take six months to a year. That's kind of anticlimactic," says Serrafero, adding that being able to have mid- and high-rise buildings certified under the Energy Star banner "is a marketing advantage for us for sure."
McBurney stresses that Energy Star should be viewed in conjunction with other energy efficiency approaches. "Energy Star is the pathway to Net Zero. You can start building to a higher standard and this is how. To get involved, it's as simple as contacting us," says McBurney. For more information, visit EnerQuality.ca.
---