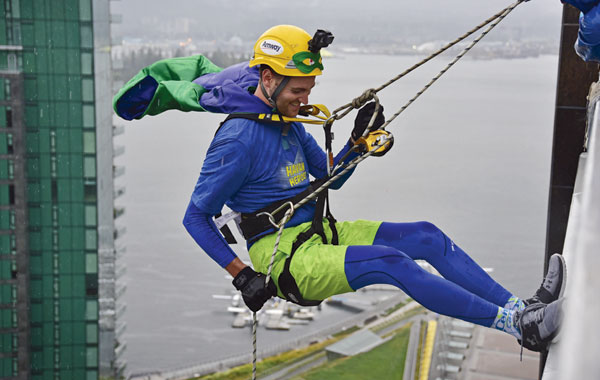 CHBA members have been building, developing, and renovating Canadian homes for generations. We are sharing the extraordinary contributions CHBA members make in their communities every day through our ongoing #CdnBuilt for Generations campaign. Here are a few recent stories. To read more stories follow our hashtag or visit blog.chba.ca/category/giving-back.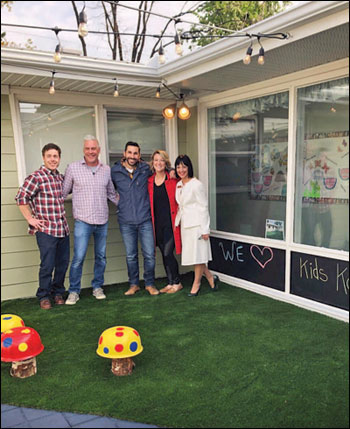 Reno Month, EDMONTON 
CHBA-Edmonton Region dedicated their October Reno Month project to the Kids Kottage Foundation, which provides families in times of crisis with shelter and support. The project involved refurbishing high-traffic areas of the facility including upgrades to the intake area, outdoor courtyard, and the snoezelen/staff room. While the courtyard gives children a space to play, the snoezelen room is a sensory-calming area with lights and soft toys designed to provide comfort and tranquility. Edmonton Region president Bryce Milliken was present at the final reveal, expressing gratitude for the staff and volunteers who have helped countless families when they need it most.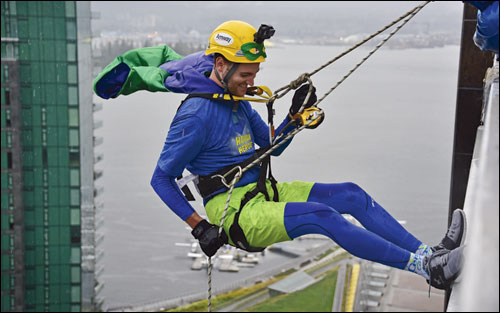 HAVAN Easter Seals Drop Zone, VANCOUVER
The Easter Seals Drop Zone is an exhilarating fundraising event that encourages individuals and teams to become superheroes for a day. On September 12th, members of Homebuilders Association Vancouver (HAVAN) – with many HAVAN members and staff cheering on the #HAVANHeroes through the rain – suited up in their superhero costumes to raise funds for children, youth, and young adults with diverse abilities in B.C. and Yukon. "The Drop Zone" challenged individuals to face their fears by scaling down from blood rushing heights over the edge of the 25-storey Guinness Tower in downtown Vancouver. With the support of friends and family the members of HAVAN collectively raised an incredible $22,799.82, surpassing their initial $10,000 target. The HAVAN Heroes placed 2nd as the top fundraisers for the overall event out of 13 teams who together raised a total of $91,779.87, making a remarkable difference for individuals with disabilities in B.C.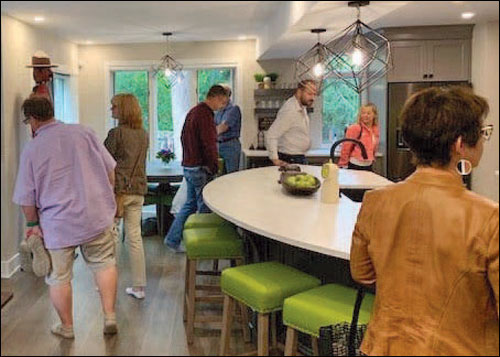 Parade of Renovations, LONDON, ONT.
For 28 years the London Home Builders' Association has organized a Parade of Renovations, led by their Renovator's Council. The event gives homeowners the opportunity to keep up with the latest trends, meet and speak with contractors, and walk away with inspiration for their own homes. All proceeds go to charity, and this year the recipient was Youth Opportunities Limited (Y.O.U.), which supports London's vulnerable youth with services to help build a positive path to success. This September more than 400 visitors toured eight London homes renovated by RenoMark renovators, and more than $5,000 was raised to give back to the community.
---