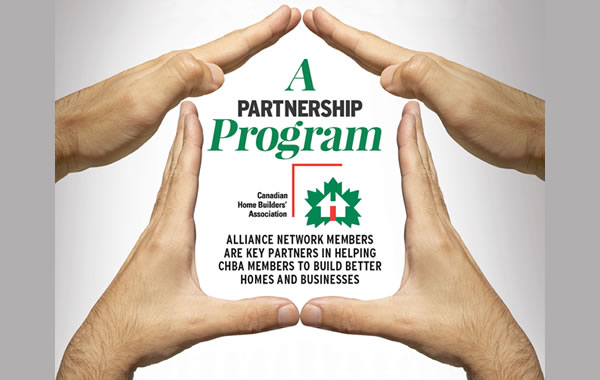 CHBA's Alliance Network brings together leading companies and organizations that share a commitment to keeping our housing industry strong, growing, and prosperous. They bring to CHBA members year-round learning opportunities so that you can get a leg up on the competition, insider business information to keep your company competitive, building solutions to make the job easier and your homes even better, and more. In this special feature, we asked CHBA's Alliance Network members to share what they think you need to know this season to keep your business current and on top.
************
NAIMA Construction Solutions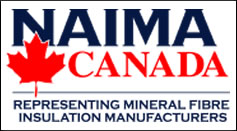 presented by NAIMA Canada
Emerge from this unprecedented time with your business becoming better than ever.
If your business is experiencing a slow period, take some of this time to set your business and your best asset (you) ahead of the competition. Clients look for highly skilled and specialized workers, so use social distancing to your advantage and look to training to give your business that edge.
The Insulation and Air Sealing Training Course has been prepared in partnership with NAIMA Canada, CHBA, Natural Resources Canada, and insulation manufacturers.
The course focuses on industry recommended practices for professionals who want to elevate their business and get ahead of their competition. It's available free online for all levels of building professionals, even those with decades of experience.

The course provides building professionals with the background knowledge and skills required to install common residential insulation products in a safe and effective manner based on the most up-to-date building science principles behind building codes. It uses a "Whole Home" approach to home building and renovations.
Renovating an existing house to be highly energy-efficient requires careful planning and attention to detail. A Whole Home approach helps homeowners and building professionals develop successful strategies for comfort, optimized building performance, and energy efficiency.
Upon completion of the course, you can add new skills to your resume and keep a sharp mind when on the job. Use this course to become better than your competition!
Registration is now open at NAIMACanada.ca.
************
Altus Group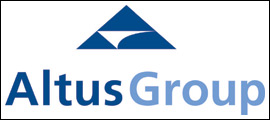 Coping with COVID-19
Presented by Peter Norman, VP & Cheif Economist
Recognizing Housing's Economic Impact in Driving the Canadian Recovery.
The global pandemic is making life challenging for all Canadians, and costing the country millions of jobs. Necessary containment measures shut down great swaths of the Canadian economy plunging the nation into a deep recession.
The homebuilding sector is an essential service but is not unaffected by the crisis. Supply and demand factors are slowing the pace of new housing construction. Supply, because of site shutdowns or other delays, and various supply chain issues. Demand, because the pool of potential homebuyers will shrink as the recession takes a toll on household income and consumer confidence. All told, 2020 may see housing starts in Canada fall to about 150,000 units, which would be the lowest in 11 years.
But, traditionally, the homebuilding sector plays an important role in economic development in our communities and is a tremendous job generator. Once the virus is more under control, the industry, along with its government partners, should focus every effort on getting housing production back up to normal.
In 2019, my estimates say that the homebuilding sector, including homebuilders and renovators, supported some 1.3-million jobs in Canada – these are the economic impact findings that count direct jobs along with the indirect and induced "spin-off" economic activity and jobs related to building and renovating homes.
This year, that number may decline due to the reduced housing construction activity, but focusing efforts on the recovery in new housing construction and renovation will help supercharge the economic recovery across Canada.
************
Avid Ratings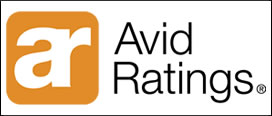 Industry Insights
By Tim Bailey, Chief Strategy Officer
Your Reputation Precedes You
Today's connected consumers are prejudging companies more than ever. Consumers are now empowered "online researchers" with an Internet overflowing with information to examine. Studies also find that today's consumers have low trust in advertising: 41 percent of consumers don't trust marketing communications to be accurate and truthful, and nearly 75 percent of consumers try to avoid advertising altogether, according to the 2019 Edelman Trust Barometer.
Online Reviews Are the New Social Proof
Social proof is a behavioural phenomenon where people look at what others are doing to determine how they should act. This behaviour has made online reviews commonplace in purchasing decisions, as they allow shoppers to evaluate the experience of other customers. Displaying reviews can increase conversion by 270 percent, according to a study conducted by Northwestern University's Spiegel Research Center. Closer to home, nearly 80 percent of recent homebuyers found online reviews important when deciding to purchase their new home, according to the 2020 CHBA Homebuyer Preference Study.
Don't Leave Your Reputation to Chance
Research by Avid Ratings found that online reviews across public sites averaged 3.6 out of a possible 5 stars for homebuilding clients across North America, however, using a platform to proactively invite customer ratings and reviews resulted in an average rating of 4.1 out of a possible 5 stars. Creating an exceptional customer experience is fundamental to the reputation of every business today. Proactively measuring, managing, and promoting reputation has become a powerful accelerant for success. Learn more at AvidRatings.ca.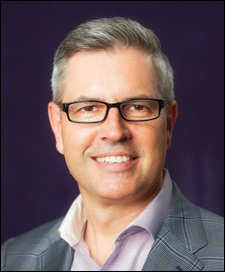 Tim Bailey is Chief Strategy Officer of Avid Ratings, a leading provider of customer experience research and insights for the building industry. Avid provides the only complete industry solution for all building product manufacturers, dealers and distributors, homebuilders, renovators, specialty contractors, and other home professionals. He can be reached at tim.bailey@avidratings.ca.
************
Canadian Wood Council

Industry Insights
Presented by The Canadian Wood Council
Canadian Wood Council Resources Continue to Serve the Residential Construction Industry
During these challenging times, the Canadian Wood Council (CWC) and it's Wood WORKS! Program hope that you remain safe and secure. The CWC remains fully operational, committed to Canada's wood construction culture, and able to provide stakeholders with highquality services and resources.
Online services offered by CWC are uniquely suited to provide ongoing benefits and solutions to those working in the residential construction industry.
eLearning Centre
Our Wood WORKS! eLearning Centre is a virtual platform where design professionals can earn free continuing education credits. Stay tuned for information on new virtual event and presentation opportunities. Visit WoodWorkseLearning.com.
Wood Design Software
CWC staff continue to support inquiries and sales of our wood design WoodWorks® Software. Use WoodWorks® Sizer for the structural and fire design of beams, columns, wall studs, joists, and CLT panels. Visit WoodWorks-Software.com.
Wood WORKS! Program Support
Our regional Wood WORKS! program continues across the country in Ontario, British Columbia, Alberta, Quebec (referred to as Cecobois), and in the Maritimes. Visit Wood-Works.ca.
CWC Helpdesk
CWC staff continue to respond to questions related to wood construction, building codes, or wood design standards sent to the CWC helpdesk e-mail via helpdesk@cwc.ca.
Wood Design Tools
Our Effective R calculator determines the effective thermal insulation value for walls and relative durability. Additionals online tools also available include our Beam Calculator and Carbon Calculator: Visit CWC.ca/design-tools.
Stay Connected with the CWC!
CWC's website is our main communication forum with stakeholders at CWC.ca. We're also on Twitter at @CdnWoodFacts and LinkedIn.
************
Federated Insurance

Coping with COVID-19
Presented by Federated Insurance
Key tips for your site during a pandemic
With construction sites open, there are several ways you can help maintain the safety of workers while ensuring there are no further disruptions. To minimize the impacts of COVID-19, we recommend implementing practices to limit the spread of infection and planning for challenges that may impede operations.
Monitor and communicate infection control guidelines
Clearly communicate and enforce guidelines from public health authorities to help limit the spread of infection. These measures include physical distancing, frequent handwashing, staying home when sick, and washing clothes upon returning home. Sanitizing stations should also be available so that shared tools can be disinfected.
Implement new processes
To help keep workers safe, clean high-touch surfaces regularly and monitor the movement of workers onsite to track any illness. Host meetings outdoors, and stagger start times and breaks to help workers maintain a two-metre distance.
Plan for disruptions
When revising project timelines, it's important to account for infection control measures as work may take longer than normal to complete. Maintain a business continuity plan to help minimize the impact of potential disruptions, such as shortages of labour and limited availability or increased cost of materials.
By implementing infection control measures and carefully planning for future disruptions, you can help your company maintain normal operations. To learn more about key risk management practices that can assist your business, reach out to the Federated Risk Services team at Federated.ca/Risk-Services.
************
Gentek Building Products

Construction Solutions
Presented by Gentek Building Products
Faux wood offers the beauty of wood grain, without the maintenance or weathering.
With more than 50 years of manufacturing expertise and 21 locations across Canada, Gentek Building Products has earned a reputation for superior products and impeccable customer service. We are one of the few brands to offer a complete line of cladding materials, as well as residential and light commercial windows, doors, trim, and other exterior products.
While Gentek's vinyl, aluminum and steel sidings continue as long-time favourites, the most popular cladding trending now is faux wood siding. This new and unique cladding achieves the organic beauty of real wood, but without the maintenance. Highly durable and easy to install, faux wood is ideally suited for a wide range of projects, from traditional to modern.
Gentek offers three leading faux wood brands to meet every project design and budget: Longboard® aluminum siding, Distinction steel siding, and ChamClad® PVC panels.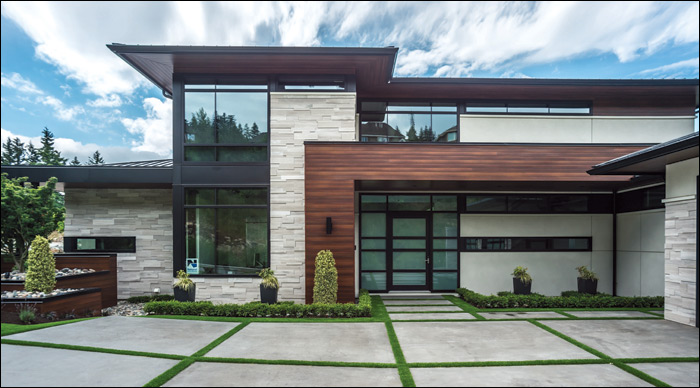 Longboard's rich, realistic-looking woodgrain finishes make it a standout selection for contemporary residential and commercial projects. The 24′ length tongue-and-groove aluminum panels are powder-coated for outstanding weatherability and won't rot, warp, fade, or peel. Longboard also offers privacy screen systems for greater design options.
Distinction siding beautifully merges the protective strength of steel with the natural appeal of wood. Each heavy-duty panel features a resilient UV-resistant paint system to ensure long-lasting beauty and durability. A curated collection of colours in the Wood Series, Nuanced Wood Series, and Granite Series expertly achieves upscale elegance with organic appeal.
ChamClad's PVC siding, soffit, ceiling, and trim panels are modern and stylish – and available in a full selection of design-inspired woodgrain, metallic, solid, and anodized finishes. Featuring one of the most realistic faux finishes on the market, ChamClad lends warmth to city places, defines family spaces, and suits residential, commercial, and light industrial applications, inside and out.
For more faux wood details, contact your Gentek representative.
************
Genworth

Sales Tools
Presented by Genworth Canada
Helping first-time homebuyers make their big move.
Do you have customers looking to buy their first home? Do they need some help in understanding the homebuying process? Genworth Canada's FirstHome Guide will provide them with key information to help them take the exciting step towards homeownership.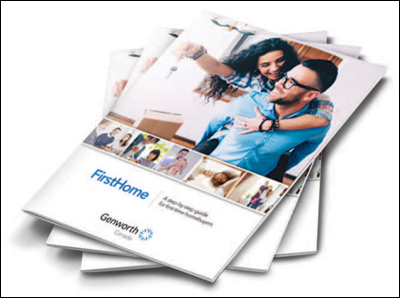 The guide covers everything from saving for a down payment and budgeting, to making purchase decisions, closing costs, and moving in. They'll find helpful tips and checklists to guide them on their homebuying journey. This is an essential tool to help first time homebuyers prepare for one of the biggest investments they'll likely make in their lifetime.
Visit MyMarketingSource.ca to download your copy of the step-by-step guide for first-time homebuyers.
************
Home Depot
Coping with COVID-19
Presented by Grayson Harsulla, National Account Manager
As our communities battle COVID-19, The Home Depot Canada is committed to supporting our Canadian homebuilders, renovators, and property managers.
We appreciate the trust you place in us every day, and we know that many of you depend on us for the products and materials needed for your business.
In today's environment, we understand that your business needs are as complex as ever. Our decisions have always been guided by our core values and the safety of our associates, customers, and our PROs. While we continue to adjust operations in support of national and local public health guidance, including implementing physical distancing measures in our stores, we're also making changes to support our valued PROs.
We continue to encourage customers to limit store traffic for non-essential needs and we've implemented several new options to help get the products you need faster during this time including curbside pickup, and express or scheduled delivery.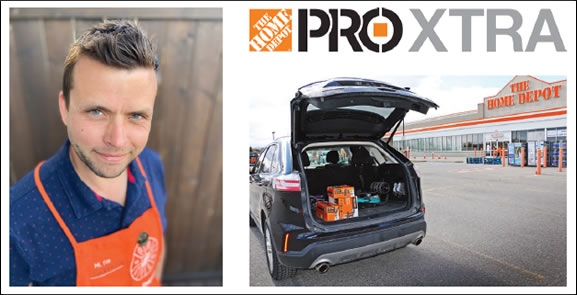 We have also taken a number of steps to support the communities we all live and work in during this time. We redirected N95 masks to federal and provincial governments to support hospitals and healthcare providers, and we distributed funds to more than 120 charity partners that are providing critical support to vulnerable and homeless youth during this time through The Home Depot Canada Foundation.
This situation impacts all of our families and communities and we want to thank you for your continued support as we navigate this together.
************
MNP

Coping with COVID-19
by Eddy Burello, MNP Partner and Business Advisor
How to maintain cash flow through the COVID-19 crisis
Homebuilders are now strategizing how to best meet the needs of their customers while preserving the health and welfare of their employees and business. A full understanding of your cash flow is critical for determining the funding needs of your business. Given the current level of uncertainty, several scenarios will need to be developed to increase working capital, improve order to cash processes, and determine quick-win solutions that can be implemented immediately.
The following are some strategies that may assist you in maintaining your cash flow through the crisis:
Assess vendor and customer engagement strategies. Identify which customers and vendors are critical accounts. Specific procedures can then be created to deal with strategic versus non-strategic partners.
Consult your business's tax advisors as to the necessity of paying corporate income tax instalments for the balance of the year given that income and profitability is projected to be significantly lower than 2019. The federal government has announced many programs to allow for deferring the payment of corporate income taxes, corporate income tax instalments, and GST/HST payments. These deferral mechanisms may assist with resolving temporary cash flow needs of business owners.
Consider making use of the new small- and medium-sized enterprise loan and guarantee programs through the Business Development Bank of Canada (BDC) and Export Development Canada (EDC).
We will get through the pandemic and there will be a resurgence once this crisis is over. Meeting the pent-up demand will be the next challenge as businesses will need time to return to pre-pandemic levels of supplies and staff.
For more information, contact Eddy Burello at (416) 596-1711 or eddy.burello@mnp.ca.
************
Modular Construction Council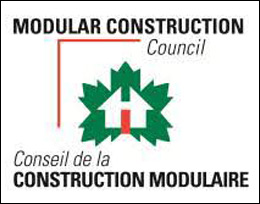 Modular matters: Join the Modular Construction Council
Presented by The CHBA Modular Construction Council
CHBA's Modular Construction Council supports the increasing role of factory-built modular construction in the building industry. Members and staff liaise with codes and standards officials, regulatory bodies, related organizations, and the public; participate in codes and standards development; facilitate research and collaborate with other CHBA councils and committees. Council membership is open to CHBA members who produce, sell, and/or assemble and finish homes and buildings certified under the CSA A277 standard; as well as those members who supply goods or services to the sector. Council meetings may be attended by all those with an interest in the factory-built sector, including educators, students, building officials, government representatives, and others.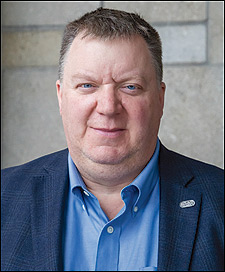 The Council's Chair is Joe Gushue, General Manager of Prestige Homes, a Shaw Group company, based in Sussex, New Brunswick. Prior to joining The Shaw Group in 2004, Gushue was employed by J.D. Irving. He served as the Operations Manager at Prestige for six years before being appointed General Manager. Gushue graduated from the University of Western Ontario's Ivey School of Business Executive Leadership Program and holds a Bachelor of Science in Forestry from the University of New Brunswick. He currently also sits on the Canadian Wood Manufacturing Council Board of Directors.
Visit CHBA.ca/modular for information and a list of members.
************
Owens Corning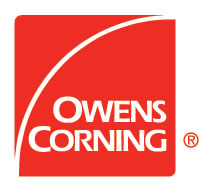 Construction Solutions
Presented by Owens Corning
ComfortShield: The Total Heat, Air, and Moisture Management System

The Owens Corning® ComfortShieldTM system provides superior heat, air, and moisture control helping deliver an excellent indoor living experience. The system provides complete enclosure solutions from the basement to the roof using high-quality durable components. Optimizing the levels of insulation and airtightness within the home increases the homeowner's comfort, eliminating cold spots and controlling noise pollution, while simultaneously improving indoor air quality. In addition, homeowners enjoy reduced heating and cooling costs, and have a competitive advantage at resale time.
As a builder, the ComfortShieldTM system provides you with differentiated value in the marketplace and can be leveraged as a selling feature to potential homeowners by using certified products for certified system performance. As a complete system, ComfortShield™ can reduce construction risk and minimize costly call backs and repairs. Optimizing the building envelope performance helps meet the critical first steps on the journey towards building affordable net zero energy ready homes. Differentiate yourself by choosing your desired level of performance:
Comfort Shield Pink, meeting local Code requirements.
Comfort Shield Gold, meeting local voluntary programs and level of performance above Code such as Energy Star, Built Green Alberta, R-2000, or Novoclimat.
Comfort Shied Platinum, meeting the CHBA's net-zero ready level of performance.
Be a leader in your industry! Contact your local Owens Corning representative to get started.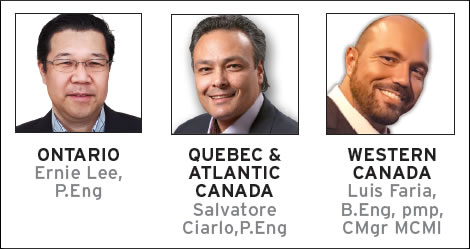 ************
Resideo

Coping with COVID-19
Presented by Resideo
Five myths about indoor air-quality and the coronavirus
As a result of the pandemic, many homes have become a make-shift school, office, and daycare facility. Now, more than ever, homeowners are thinking about the wellbeing and efficiency of their homes.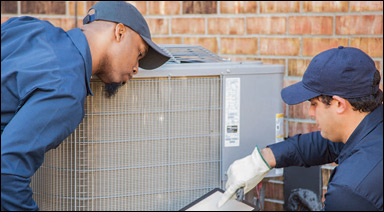 MYTH 1: There are indoor air quality solutions that can kill the coronavirus
There are no indoor air quality (IAQ) products on the market that can fully protect from contracting the respiratory virus, but IAQ solutions, such as air-cleaning systems and ultraviolet (UV) lights within the ductwork, can help reduce the number of certain viruses in the duct system and consequently, cleaner air is released through the duct work into the homes.
MYTH 2: An increase in relative humidity and the summer months will slow the spread of coronavirus
While studies show that the risk of transmitting a general respiratory virus decreases in the spring and summer, there haven't been any studies on this strain of the coronavirus.
MYTH 3: The air inside my home won't impact my health
The World Health Organization has reported that decreased ventilation can lead to complaints of headaches, eye, nose, or throat irritation, skin issues, dizziness, nausea, and sensitivity to odours. Resideo found that in 2019, 60% of homes had high CO2 levels.
MYTH 4: Keeping my windows closed is the key to better IAQ
Improving ventilation by adding fresh air or installing a proper air filter can reduce the concentrations of infectious agents in homes and are important to improved IAQ.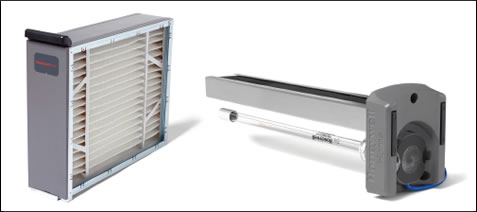 MYTH 5: All air filters for air conditioning or furnace systems are basically the same
Not true! Three factors can have a big impact on reducing contaminants circulating in your indoor air:
The MERV rating – A MERV 16 filter can capture 95% of particles 0.3 μm in size, the same as N-95 facial masks.
The thickness – A four-inch filter will help stop more small particles than a standard one-inch filter.
The material – Media filters are at least 20 times more efficient than traditional fibreglass filters.
---