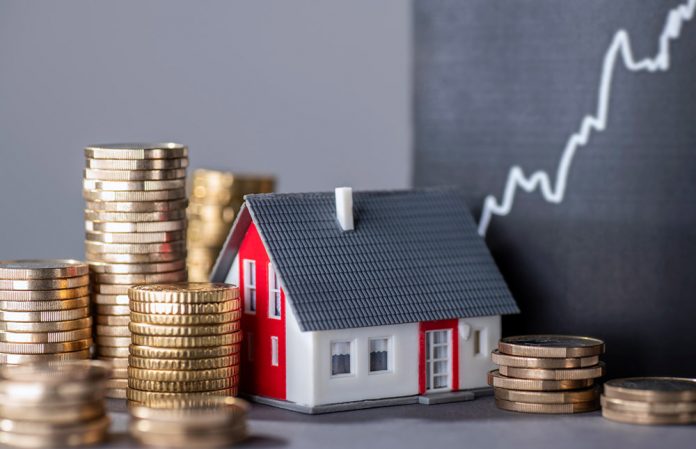 After four straight quarters of diminishing builder confidence, the recent pause on interest rate hikes (until the June 7 Bank of Canada increase, that is) had caused a slight uptick in CHBA's Q1 2023 Housing Market Index (HMI) in both the single-family and multi-family markets, though both numbers are still very low. While the increase in builder sentiment should be indicative of better conditions ahead, the outlook will hinge on what happens with interest rates going forward. In its recent advocacy, CHBA urged BoC to lower interest rates as soon as possible, that OSFI not further tighten underwriting, and that the government take measures to support first-time buyers, especially in light of the fact that housing starts are dropping – as the HMI predicted in previous quarters.
CHBA's Housing Market Index (HMI)
Provides a leading indicator of the current and future health of the residential construction industry in Canada.
Insight coming from the HMI informs the government, media and consumers about trends and issues in the residential construction industry, and is another tool to further CHBA's government advocacy.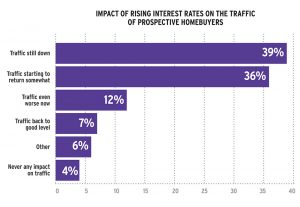 Entry-level buyers affected by rate increases
It's no surprise that entry-level homebuyers have been disproportionately affected by rising interest rates. Prospective homebuyer traffic remains low this quarter, with HMI respondents indicating that interest rates and the high cost of construction are the biggest concerns for their prospects. Most of the sales being generated in early 2023 are due to significant price cuts, members noted, and many buyers are continuing to wait for prices to drop before buying. In terms of closings, one third of respondents said that buyers are forced to seek out alternative lending solutions, and 30 per cent said they're making accommodations so that buyers can close on their properties.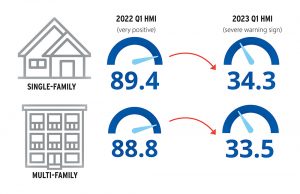 HMI data predicting housing starts
We now have enough data to show that CHBA's HMI has a strong correlation to housing starts six months later. Housing starts dropped by 10,000 units in 2022, and a much more substantial drop can be expected in 2023. That said, the slight rise in the Q1 2023 HMI should mean that we've already hit the low of housing starts for a given quarter. If interest rates hold steady and ideally start to go back down, allowing more buyers into the market, we should see starts begin to rise slowly as well. But most builders (64 per cent) are still expecting to have fewer starts in 2023 than the year before. CHBA used the data correlation between its HMI and recent housing starts to illustrate to the federal government the impact that interest rates are having on building more housing supply.
How do you expect your 2023 housing starts to compare to 2022?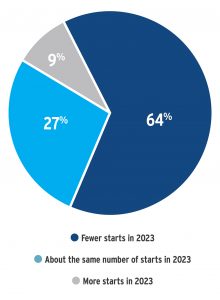 Chba's single-family HMI data correlating to housing starts 6 months later