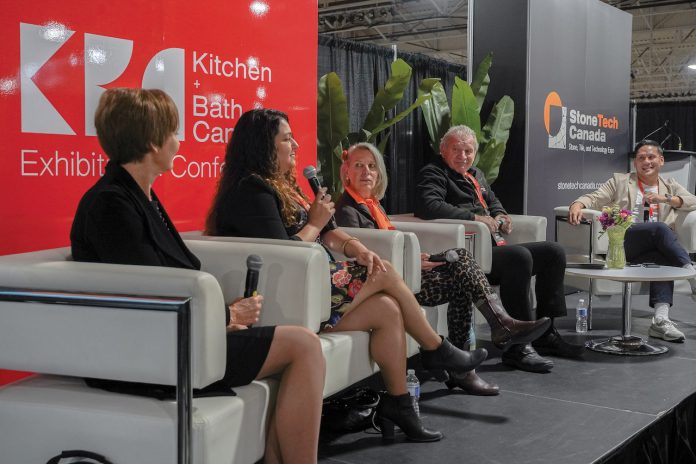 This October, Toronto saw the confluence of two revolutionary design worlds. The Toronto Congress Centre proudly co-hosted the third Kitchen+Bath Canada alongside StoneTech Canada Expos from Oct. 25 to 27, merging pioneering visions from both realms.
With the backing of industry associations such as the National Kitchen and Bath Association (NKBA), the Canadian Kitchen Cabinet Association (CKCA), the Decorators & Designers Association of Canada (DDA Canada), and the Terrazzo Tile & Marble Association of Canada (TTMAC), attendees experienced an unparalleled journey into the nuances of contemporary design, stone technology and innovation. Enthusiasts and professionals alike navigated through a maze of stone's transformative roles in modern architecture, seamlessly integrated with avant-garde kitchen and bath designs.
Together, these synchronized expos promise to be a hotspot for global innovation. StoneTech 2023 unveiled the captivating world of stone, blending timeless craftsmanship with contemporary technological marvels, while emphasizing sustainable quarrying and processing. Concurrently, Kitchen+Bath Canada illustrated the future of home spaces, spotlighting the interplay between technological advancements, design aesthetics and eco-consciousness.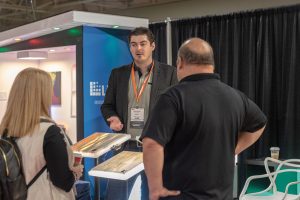 A global stage awaited participants, with key players such as GranQuartz Canada, Breton SPA, Woodbridge, Rendertech Studio and Renewal by Andersen illuminating the path forward. Through a curated blend of live demonstrations, showcases and educational insights, attendees experienced the fusion of age-old artistry with tomorrow's vision.
Key attractions included the Innovation Showcase, Designer Spotlights and interactive sessions offering a window into the transformative products and inspirations steering the future of design. Across these dual expos, forums unlocked insights into prevailing trends and the forward momentum of both sectors.
Toronto's dual expo is the gathering place for design aficionados, industry specialists and visionaries to a collaborative platform where design sophistication meets stone artistry. For information about future events, visit kbcexpo.com and stonetechcanada.com.
About the Co-located Shows: Kitchen+Bath and StoneTech Canada
In their trailblazing third editions, these co-hosted expos champion the future aspirations of global kitchen, bath and stone industries, setting benchmarks in innovation year after year.