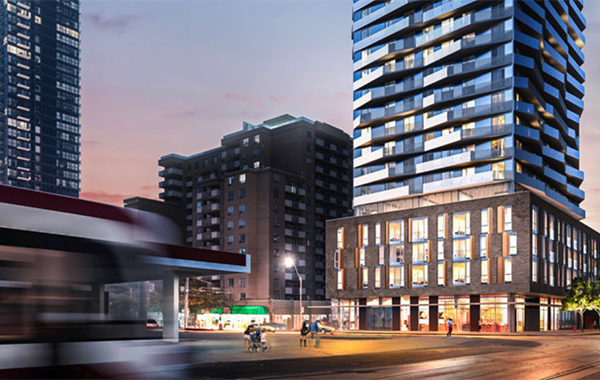 Smart investors see into the future
By Ryan P. Coyle
CONNECT Asset Management
People often ask us how to invest in real estate and what they should be looking for in an income-producing property. The real estate industry is full of various scenarios and situations that can impact an investor's return.
This is a great time for investors to buy a condo. If purchased early in the cycle, the developer generally offers more competitive pricing and incentives to get the shovels in the ground faster. The lower pricing and greater choice afforded by the pre-construction phase is certainly a big selling point for potential investors.
We are constantly talking to investors and listening to what it is that they want in a pre-construction investment property. What is interesting is that the dialogue is essentially the same regardless of whether we are speaking with a seasoned investor or somebody that is new to the investing process. Their investment strategy seems to have many of the same key features. Below is a summary of some of the top priorities for investors who are looking to purchase pre-construction.
A realtor that specializes in pre-construction
Investors are looking for a proven team with a solid track record and strategy in pre-construction. They are looking for knowledge and information and will look for a professional that can help them understand things such as taxes, costs and fees, how to read building plans, understanding assignment clauses, condo fees, etc.
There are definitely perceived risks to buying pre-construction due in part to fear of the unknown. Our advice is simple: only deal with a team who has worked directly with builders in the area and who have the most insight into the pre-construction process. Investors generally understand that the right professional can get them access to the best properties and help them manage these properties for the long-term.
Location
It should be no surprise that one of the first things that investors look for when buying pre-construction is location. Investors understand that the quality of the location will influence the type of renters attracted to the property. In downtown Toronto, most renters are young professionals who enjoy the simplicity of condo living. Our clients are looking for locations with a robust job market, a good walk score and amenities like parks, grocery stores, restaurants, cafés and public transport hubs.
Rentability
Rental income is the bread and butter of a rental property for an investor. One of the main things that investors look for when buying pre-construction are average rents in the area. Investors want to ensure that the rent will be high enough to cover mortgage payments and other expenses. Our clients are generally looking for opportunities that will put them in a positive cash flow situation. With low vacancy rates and condo rents soaring, it is no surprise that this can be a deal breaker for some people.
Future development
Investors want to be as educated as possible when shopping around for pre-construction investment opportunities. They want to know what future developments are planned for the area as this can positively or negatively impact the value of the property. Is it a high growth area or one that is currently in decline? While many clients are looking for a sure thing and will only buy in an established location, some clients are looking for a neighbourhood in the early stages of gentrification. Savvy investors know that these properties can sometimes result in a faster and higher appreciation for the investment property.
Special incentives
The deposit structure is something that investors will look at when buying a pre-construction condo. The more appealing the deposit structure, the more appealing the property. A lower down payment requirement up front, as well as a flexible payment schedule, can be very enticing to investors. Another thing that many investors look for is an assignment clause. Some investors want the flexibility of being able to sell on assignment, prior to closing. The assignment clause allows them to do this. Extra incentives like free parking or locker, discounts for buying early, etc. are also at the top of the list.
I believe that buying pre-construction is an essential part of the long-term growth story. Pre-construction condos are one of the best real estate investment opportunities available for independent investors who know that they can build serious wealth in real estate by buying pre-construction.
Ryan P. Coyle is a broker and real estate advisor with CONNECT Asset Management.