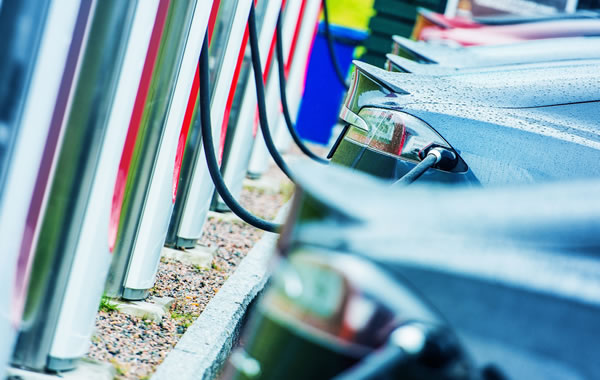 by Zale Skolnik, Robins Appleby
Ontario is charged with the task of incentivizing electric vehicle infrastructure for condo owners and developers.
Electric vehicles are here to stay. But for Ontario's ever-growing number of condominium residents, they may want to think twice before putting a deposit down on a Tesla.
Many developers marketing "lifestyle" condominium developments have already taken note of the trend towards electric cars. Electric vehicles lend themselves to the urban driving patterns and lifestyles of urban condo dwellers and the marketability afforded to a development by including electric vehicle compatibility and obtaining LEED certification, which is a selling feature (three additional LEED points are awarded to new buildings that install charging stations). In this respect, many developers are now characterizing charging stations as high-end amenities along with indoor pools and fitness facilities.
From both the attraction and retention perspectives, developers should be aware of the current needs of their prospective purchasers both now and into the future. This awareness is important, as installing the electrical infrastructure during the construction phase of a development avoids all of the financial, logistical and political issues arising from installing charging stations retroactively. But developers need to get creative — shared charging stations are not ideal and there is no mould for what percentage of spaces require electric vehicle parking, nor is there any way to predict who specifically will require an electric vehicle parking space. The best a developer can do is to provide owners with the option of easily installing a charging station in the future by providing the electrical infrastructure at the outset.
Problematically, however, purchasers are unwilling to pay for electric vehicle upgrades.
Currently, the existing Electric Vehicle Incentive Program only incentivizes electric vehicle owners with a rebate for the purchase and subsequent installation of a charging station in their home. The rebates are administered through the electric car purchase incentive and any rebate for installation of a charging station flows through to the owner of the car, not the developer that installed the charging station.
The provincial government is incentivizing electric vehicle ownership without incentivizing the construction of support for the electric vehicles. The province's seeming misunderstanding of the issues at play have led to a situation whereby people want to buy electric cars because of incentives, but are reluctant to do so because there is no guaranteed infrastructure. It appears evident that owner incentives are just one half of the solution and that developer incentive programs should be initiated so as to provide developers with a reason to create the infrastructure and thereby ease prospective electric vehicle purchasers' anxiety about not having a place to charge.
There are currently advocacy groups such as Plug'n Drive, which are lobbying the province for change. However, a lot of this change remains owner focused with electric vehicle owner rebate programs. Plug'n Drive has focused on various tenets of Ontario's Climate Change Action Plan, which is a five-year plan stating specific electric vehicle targets for 2020. Among such tenets are the stated goals of ensuring charging infrastructure is widely available and requiring all new homes with garages to be constructed with plugs capable of charging electric vehicles. For the time being, the plan is fairly general in respect of how electric vehicle charging stations will be incorporated into multi-residential developments. However, there has been speculation that updates to the Ontario Building Code and the impending revised Condominium Act will address the need for newly built condominiums to provide for charging station potential.
With the recently released proposed regulations under the Condominium Act, there has been discussion concerning retrofitting existing condominiums with charging stations but little has been announced on requirements for new builds. The province engaged in a consultation process whereby feedback was collected and we hope to see something more concrete with changes coming into force later this year.
As architects of our future communities, developers are among the people best equipped to enable the increased use of electric vehicles by creating the infrastructure necessary to allow for the installation of charging stations. But to think that developers will create said infrastructure in the face of purchasers who are unwilling to pay for it is misinformed. With consumer demand evident and legislative changes on the horizon, hopefully the province takes this opportunity to incentivize infrastructure construction. Until those legislative changes occur, the horizon remains cloudy and emissions continue to pile up.
A version of this story first appeared in Ontario Homebuilder, Fall 2017.
---