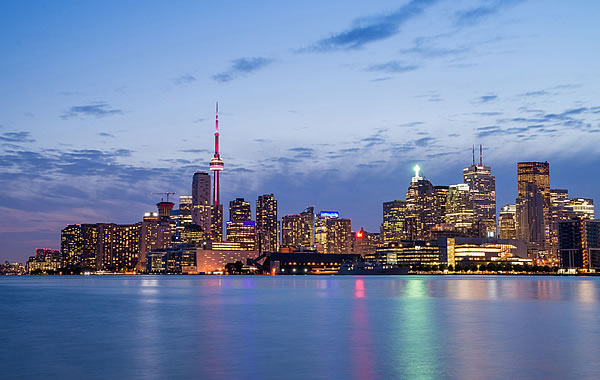 by Dinah Steele
b.first Real Estate Brokerage
It's time to look locally for the next buying wave.
No matter what the market, there is still always a market. Be it first-time buyers, empty nesters, move up/down buyers or investors. It just comes down to finding them a place to live. Perhaps first-time homebuyers that dreamed of a traditional detached may have to settle for a condo since pricing is out of reach. Some buyers may end up looking in alternate towns to get something more affordable. Different markets are sometimes more favourable for different categories of buyers.
In our changing marketplace it appears it is time to look locally for the next buying wave. In light of the recent changes for foreign buyers and the increased challenge for financing, all indicators show a slow down with foreign buyers. And it is likely the latest tax imposed in Western Canada to investors will eventually be implemented in the GTA.
In 2017, of all of the pre-construction condominiums that closed, it was almost 50/50 for investor/end user. Which demonstrates that not all condominiums are owned by investors and rented out, which seems to be what a lot of people think. The overall vacancy rate for the GTA was at 1.1 per cent, which is the lowest in 16 years as rental rates continue to rise. In our city we need to focus locally on providing buyers with what they need in a price range that they can afford.
There are still a lot of buyers out there all just waiting for the next best place to buy. Their houses are paid for, they have access to lines of credit, their children have finished school and now it is time to make plans. Be it an investment property that can be used for eventual retirement or rental income, helping their children buy a home, downsizing or, in some cases, upsizing for the growing families. It is just all about timing and finding them the right investment.
Buyers now appear to be far more cautious than ever before. Everyone has either been affected or has heard of someone being affected by the virtual "overnight" change in the market last year. We've heard stories of purchasers having to carry the mortgage on two homes because, either they could not sell their home to move into their new one, or they cannot finance their new home because the prices have dropped and the banks will not cover the shortfall. Therefore, in today's local market, buyers need to have their hands held and be educated on a wise buying decision. Sales may take longer to obtain, but they will be real. The "order taking" days are behind us.
The strong market potential is in a sea of change. The data shows that after a dramatic correction in the detached market through to the fall of 2018, the market flattened and now appears to have stabilized and the bottom has been found, indicating it is a great time to take action. The condo scene did not take a breath and continues on a strong pace in 2018, being the more affordable price alternative with great supply. Any way you look at it, good advice leads to good value. When all is said and done, more is often said than done. So just do it!
Having been through many different markets over my 30-year career in new home pre-sales, this too shall pass!
---