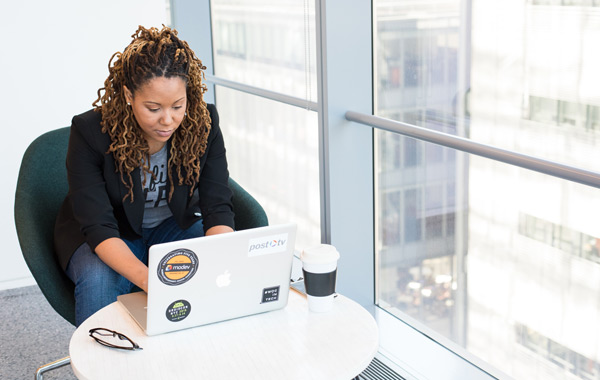 By Lisa Reis
There's a lot to be said for knowing when to pivot. Just four months ago, virtual meetings were mostly for techies and nomadic entrepreneurs working out of coffee houses. Going virtual has now become a household activity and even a verb – let's Zoom has woven its way into our lexicon. The virtues of virtual equate to providing an excellent user experience while utilizing a digital first approach. It may have taken a pandemic, but virtual tech is here now and it's not going away.
Virtual best practices
It's amazing to see how the building industry's nimble marketing teams have been able to quickly pivot and adopt a new stream of communicating with homebuyers.
There was a time when a builder's marketing executives sat around a boardroom table and pondered whether they should even register website domains for projects. When social media took off, companies wondered if they should jump on board. Along came CRM and it was, "Does this email thing really work?" The digital evolution has been with us for the past two decades; digital-by-default, however, is a new thing. We're now thinking digital first to keep businesses running.
There are, however, best practices to consider. Instead of doing what you've always done, it would serve your business well to test, experiment and repeat what works and rinse what doesn't.
Video conferencing
Experience
Experiment

Not always convenient for homebuyers to keep the appointment… life gets in the way.

Meet consumers where they are.
They may be a shift worker and your schedule might not jive with theirs.
Instead of giving them times that you allocate on Calendly, find out how they prefer to communicate (it could be FaceTime, text message or phone).

Google Analytics will show you what time of day visitors are on your site.

Studies show that after the kids are put to bed, from 9 p.m. to 1 a.m., homebuyers are online browsing for a new home.

Mandatory Zoom updates can prevent logging in on time, which ruins the user experience.
If the homebuyer has more than one video conferencing app on their computer, they're likely not going to be able to connect, which wastes their time and yours and spoils the user experience.

Have a Plan B.
Take questions on your Facebook.
Consider hosting a Facebook Live or a webinar presentation that can be recorded and sent to followers to view – when it's convenient for them.

Video conferencing is invasive. Google Zoom fatigue; it's where participants are tired of having to be on with someone staring at them from 12 inches away.

We've all been in a retail store when "we're just looking." Consumers don't like to be up close and personal with a salesperson.
There may also be a language barrier.

Can be seen as gating content.

At a time when consumers can get what they want by tapping an app, it can be annoying to have to go through the motions, just to get the information they're looking for.
Evidence of this is the frustration-filled comments homebuyers leave on social media pages or below sponsored ad posts, asking for info.
Email
Experience
Experiment

My research shows less than less than one per cent of website visitors sign-up for emails, thereby, reducing whom you can email and eventually Zoom with.
For example, out of 1,000 visitors to your site One per cent would yield 10 subscribers 990 visitors would be left unattended to!

Study your website's Google Analytics and assess how many potential visitors you could be engaging with that you're losing because they won't subscribe (they don't always want to give their personal information).

As with video conferencing, insisting on obtaining an email address, can be seen as "gating content."

Meet consumers where they're at, find out how they want to communicate.

Subscribers don't want to wait weeks and sometimes months to get drip-fed information.

We live in a time of instant gratification. Read your social media comments and figure out a strategy to satiate their inquiries.
Explain the process in your ads, on your social platforms, before they repeatedly ask, "When will I get pricing?"

The database eventually becomes obsolete.

At least once a year, it would be good to send out an email that asks, "Are you still looking for a home?" to ensure the database stays fresh and relevant.
A lot of subscribers don't bother unsubscribing, or you end up in their spam folder, they may have bought a home elsewhere and you're efforts are wasted.
Bottom line: Mine your data.
Chatbots
Experience
Experiment

Someone's on your site and wants a quick answer.
They bounce because they can't find it. Now what?

Check the bounce rate of your website. If it's high, chances are they didn't find what they were looking for and didn't want to call or email to get the information.
Again, this is part of meeting consumers where they are.
Consider adding a chatbot to your site (it appears as a little box or icon offering live help).
These days, they come with predictive, auto-responses for common questions.
The software preserves the history of questions asked, which you can then use to address in future advertising or social media communications. It's also a great way to virtually listen to what your prospective homebuyers want.
Inbound sales
Experience
Experiment

Sometimes it's nice to speak to a human and get that interaction.

The resale part of real estate industry has had inbound sales staff for a while. We could learn a lesson from that.
Some U.S. builders believe strongly in adding inbound sales staff (sometimes called a sales concierge) to the new home sales process.
There's so much information you can glean when speaking with someone in a customer service capacity – feedback that you will never get via an email monologue.
Digital sales centres
Experience
Experiment

We're in a day in age where you can design and buy a car online. Why can't we buy a house that way?
The sales centre is an experiential space, that sells the dream of homeownership (if there's no model home, there's nothing tangible to see in the sales centre – that they couldn't already see on your website).

Real estate software providers can set up a digital sales centre for you. Shop around, they're not all the same.
There are even some architectural visualization studios who can create a virtual twin of your sales centre.
A digital sales centre is ideal when working with foreign investors.
It also gives homebuyers the information they want and they can explore on their schedule.
Imagine how much money builders could save if they didn't have to build a sales centre or model home.
These days, customers are used to buying everything online (from cars to Qtips). The new-home buying experience needs to evolve, too. If there's one good thing to come from of this pandemic (besides family bonding time), it's how quickly we've pivoted and prospered by communicating virtually and by offering a digital twin of a physical sales centre.
As an experienced real estate marketer, I enjoy being able to provide builders with the ability to do business in new ways, that serve the industry, while marrying high tech and high touch. And, equally important, while accentuating the user experience. It's exciting to be virtually unforgettable.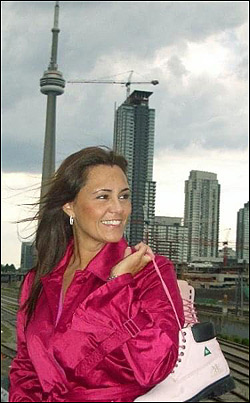 Lisa Reis is a real estate marketer based in the Greater Toronto Area.
---