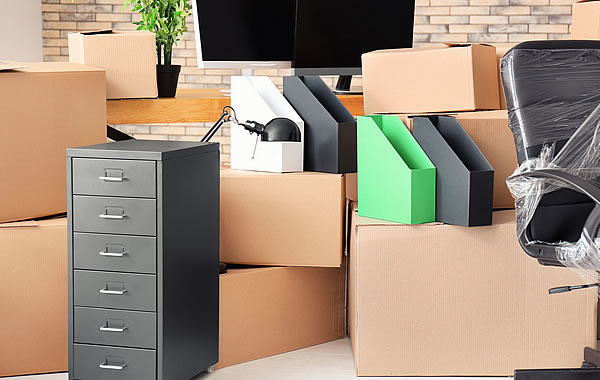 by Chuck Resnick
Two Men and a Truck
The moving business is a busy one, with corporate clients requiring specialized services.
The moving business is a busy one, with both residential and business clients requiring services year round.
Interestingly, I have noticed that these two client bases differ somewhat in the expectations of the moving company they choose. This is largely due to the fact that people moving their home exhibit somewhat of an emotional attachment to their household belongings.
As they watch their furniture and other belongings being carried from their homes or apartments, they see the "museum of their lives" going out the door onto the moving truck.
Business moves are focused more on getting the job done on time and bringing it in on budget. Companies also want as few interruptions to their day-to-day business operations as possible during the actual move. If we say we'll be out of the new office location by 7 a.m., then they have the right to expect that we will.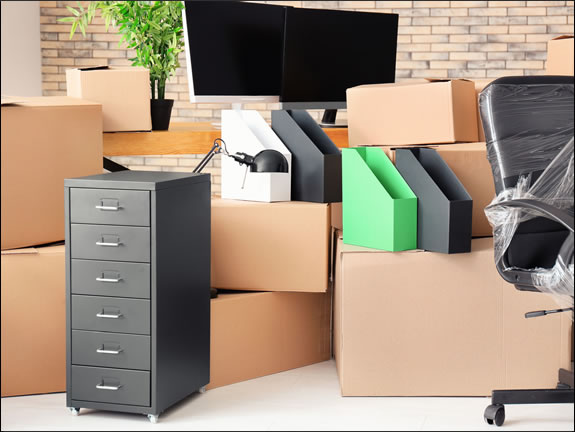 Although the expectations are founded on what's in the best interest of the business, we take business-to-business moves very seriously and treat them with a great level of care. We provide a B2B move consultant who is available throughout the move. Keeping the lines of communication open is critical for a successful business relocation.
Be sure to establish parameters up front with your moving company so you know what is possible. For example, do they have the appropriate equipment such as computer carts, anti-static bubble wrap, elevator door jamb protectors, carpet shields and rolls of Masonite board to protect the existing flooring?
Here, whatever equipment we do not have on hand, we'll rent. In addition, we have bins, labels and carts that make relocating items at the destination end organized. Many people are surprised to see that office moves are often done using totes rather than boxes. Good labeling helps to achieve an efficient and successful move. We post a blueprint of the existing business operation beside one of the new location and identify what should be moved into which spaces. We can also provide the service of tearing down and putting up cubicles if required.
Just as important, find out what services your moving company does not provide. For instance, we will move photocopiers, printers, computers and the like, but not put them in place. Remember that movers are not IT wizards and electricians. If a business needs help in designing and actually setting up cubicles, the client or we can enlist a third party to do those tasks.
Each business-to-business move is different, and a critical step for the move coordinator is to connect with the appropriate commercial/office management company to find out about rules and guidelines for elevator usage, truck parking and anything else related to the office or industrial move. The goal is to make the move as smooth as possible so that everyone is happy when the last tote is unloaded from the truck.
It all comes down to planning, and then sticking to the plan to make a business- to-business move successful.
On time, on budget and with the least amount of disruption — that's what you should expect from your business-to-business move.
---