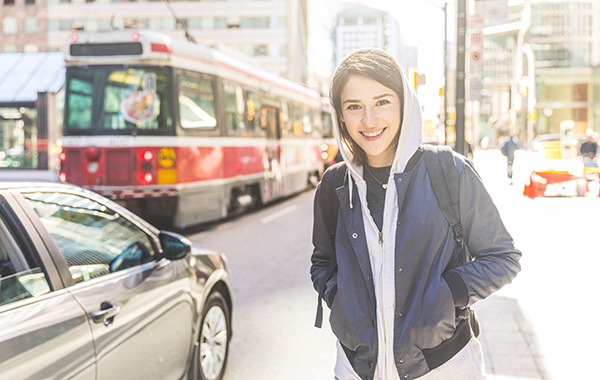 By Christian Huggett
Podium Developments
A trending practice among municipalities across the GTA and beyond is that of promoting corridors on thoroughfares that connect major sections within their geographical boundaries.
Governments are approaching private and public organizations to encourage development along these critical roads to stimulate the economy, enhance the use of infrastructure and public transit and reduce unemployment by clustering retail and commercial venues, amenities, residential communities and institutions. This takes visionary thinking and meticulous planning, as corridors present complex challenges. Each stretch of road is different, as are the needs and wants of the stakeholders involved. Municipal incentives, such as reducing development charges and weaning off huge tax jumps when projects are finished encourage corridor development.
An example of thoughtful corridor creation is Simcoe St. in North Oshawa, which is anchored by Durham College and the University Of Ontario Institute Of Technology (UOIT).
Podium Developments and Building Capital recognized years ago that this section of Simcoe St. could become a vibrant corridor by capitalizing on the asset class of student housing. Durham College has been around since 1967. The college had a cinder block residential building that was aging, and there were a few rental housing opportunities nearby. When UOIT opened in 2003, it had a tremendous destabilizing impact on the surrounding housing stock in the area, as well as ripple effects on local amenities.
We had a significant student housing pedigree, so we were prepared. Our first proposal for Simcoe happened because the area was upzoned with an approved Community Improvement Plan (CIP) to encourage redevelopment. We produced a series of stacked units in wood-frame buildings called Taylorwood Student Residences, across from the campus.
The following year, we purchased the neighbouring home on a double lot for the second phase, and then repeated on the third adjacent double lot. The three projects, completed in 2016, formed a successful eight-building, 464-bedroom rental community in which we received an Urban Design Award from the City of Oshawa.
After this, we focused on the property at 1900 Simcoe, next door to the campus. Called University Studios, this eight-storey mixed-use building includes 308 condominium studio units with a Starbucks, Dominos and Osmows. All units sold, were fully leased and occupied last summer. Together, the four residences created a new look for this corridor.
A natural follow-on was University Towns at 1800 Simcoe St. To diversify the housing available in the corridor, we offered 112 condominium stacked towns (all three bedrooms) and 58 apartments in a separate mixed-use four-storey building, which all sold out quickly to both investors and end-users.
Currently, we are developing Ironwood in North Oshawa to the south. The project was started by another developer as student housing and then stalled. We believed that this location between Camp Samac and Oshawa Creek was better suited as a for-market residential site. We completed the rezoning process and recently went to market with 125 freehold townhomes with a three-acre private park in the back. By creating these living options close to the college and university, we have helped these institutions attract students and professionals, and through professional management of the residences, we've contributed to the extension of campus life. Simcoe North is becoming a more lively area of Oshawa, and the residences we have added are great places to live.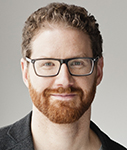 Christian Huggett is vice-president, development for Podium Developments.