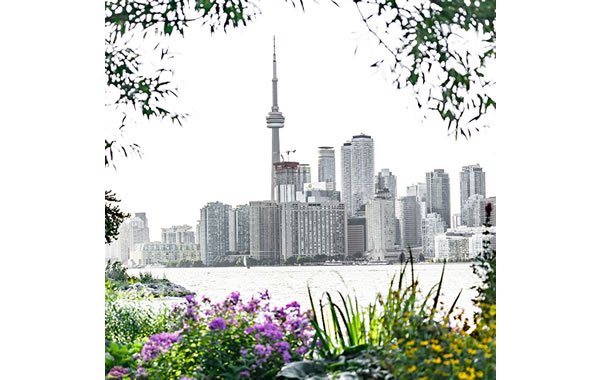 By Ben Myers
In early June, Bullpen Consulting and Slate Asset Management hosted their monthly City Builder Basketball game at Regent Park. It seemed an appropriate location, given the remarkable city building that has transformed Regent Park into a mixed-income and mixed-use community with tremendous parks and community amenities.
The programming of complete communities must involve planning these great outdoor spaces and shared amenities. Instead of saying complete communities, the current buzzword is "livability." However, doing a quick check of pricing in Regent Park, the least expensive new condominium for sale is priced at $793,000. Can we truly describe a community as livable, if there is no discussion of the costs required to live there?
Long-term solution
The best long-term solution to reducing the cost of living in a city is to increase the supply of housing, and not just the supply of condos. The GTA needs to add more highrise rental apartments, midrise condos, stacked townhouses, row units, semis, single-detached properties with basement apartments and laneway houses, in addition to more duplexes and triplexes. It is especially important to add housing supply along existing transit lines to effectively move people across the city to their places of employment.
Given the essential need for both more housing and great parks, one can see why the new Bill 108 proposed by the provincial government – that could potentially strip the ability for municipalities to require large parks in major development projects – would be controversial.
Radical ideas
Perhaps there is a radical solution that could add both more parks and more housing. Would it be possible, for example, to add a park on top of a midrise building? Instead of a Green roof, maybe there's a swing set, climbing apparatus and sand box. Could a building include an indoor park at grade, with a splash pad that opens up during the summer months onto a smaller outdoor space?
Parks are tremendous assets in the summer, but don't get too much use in our harsh winters, when it rains or at night. If we used that space for another 300 housing units in a large multi-phased community, 450 to 500 more people would have access to that community's pool, games room, fitness facility, yoga studio, co-working space and boardroom – amenities that are available all year round, rain or shine. Apartment communities could also offer a free shuttle service on weekends to other local amenities.
It may be too much to ask to require a family to walk 15 minutes to their closest park or community hub, but if we don't do more to stem the rapid increase in prices and rents in Toronto, those families won't even live in Toronto. They will move somewhere else, or they'll choose not to have children because they're too expensive. Children shouldn't be a financial decision.
The status quo is easy, and the rationale for the status quo makes perfect sense, but sometimes thinking outside the box is necessary and required. As they say, if you're not part of the solution, you're part of the problem.
---