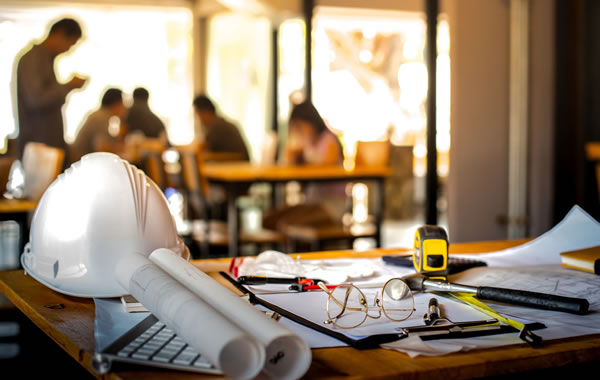 by Donna Colbourn
Cushman & Wakefield
As the New Year begins, many companies will be planning or implementing a real estate initiative, which could result in a major workplace transformation. There are many drivers of change, including the desire to attract new talent in a competitive market, a major organizational change, new emerging technologies, a lease expiry, or simply "our space is outdated and falling apart and we need to do something!" The problem is that most organizations leave it to their real estate or facilities groups to manage this change for employees. Not only are they planning and building a new space, they manage the day-to-day operations of a building or campus. On top of that, they are expected to manage this change, and are often blamed if employees are not happy.
Back in the day
My first job over 20 years ago as an interior design intern was in a construction trailer in a parking lot. I was thrilled. What I didn't realize was that I was about to get a taste of what change management really meant and the importance of employee engagement.
We were about to embark on a major workplace transformation, from a traditional work setting to a modern open work environment for 3,000-plus employees. Back then, our primary focus was about great design and completing the project on time and on budget. However, we didn't know that employees might not be as excited about the transformation as we were. Our solution to the department who revolted against the insufficient number of filing cabinets was, "Ignore them! They will get used to the new space and deal with their paper addiction eventually." This approach would not fly in today's business engagement.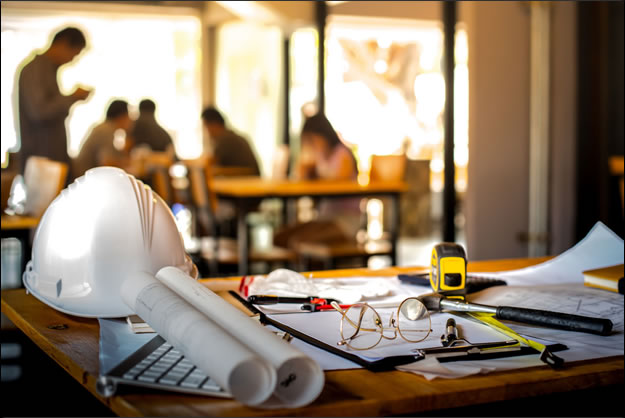 Today's work environment
Work environments have dramatically changed to focus on how people work, rather than where they work. It is a movement to replace structured environments with more fluid spaces that can be used in a variety of different ways. By replacing traditional space types and furniture with more open and flexible spaces, an environment is created that is more readily adaptable to organizational change.
• Work anytime, anywhere — Foster time and place independent work.
• Empowerment — Supported by trust, results in responsibility and accountability.
• Open and flexible workspaces — Rightsizing acoustics and visual privacy for each activity.
• Flexible working relations — Supporting honest and genuine collaboration.
• Unlimited (digital) access & connectivity — Digital transformation/paper reduction.
Five drivers of workplace change
Talent: Changes to the workforce demographic, competition for talent, wellness and services to bolster employee engagement and productivity, supporting work-life balance and improving experiences.
Changing business: Changing business models, whether M&A merging cultures, changes in product of services, new operating models or centralization/decentralization work flow changes.
Innovation: Improving collaboration and top talent's ability to focus. Supporting mobility and agile work methodologies through the right technologies.
Technology: Impacts of technology in promoting a more agile, mobile workforce. To support the rapidly changing technology, flexibility in workplace is more important than ever.
Economic imperatives: Supporting flexibility with more efficient operations, while eliminating the waste associated with antiquated, misaligned ways of working with current workforce.
Why?
The best way to ensure a successful workplace change, and to take the pressure off the real estate and facilities teams, is to implement a robust change management strategy.
When employees do not know what to expect, no matter how small the change, they can feel lost, angry and confused about the move and new office space. The change is not just the building, but also the neighbourhood and the commute to the new place, which can be a significant stressor on employees.
Change management can boost morale during the transition and workshops can provide a sounding board for employees, who may otherwise feel uninvolved. Employees see the workplace as a place where they invest a significant amount of their lives. Seeing that they are involved and considered contributes positively to their experience, and they will buy in. It also helps employees adapt to a new workplace style.
How?
A change management strategy should start at the planning stage of any project and be as inclusive as possible to ensure key stakeholders and employees are engaged from the beginning. It is important to evaluate the nature of the change and readiness of the organization to change.
A roadmap and program execution plan will provide a successful change experience and implementation strategy to measure the impacts of the change to continuously improve the process.
Making it happen
Our change approach consists of four major steps, to cover organizational change management, communications and training.

To sum it up
A change management strategy is a vital and key aspect in the successful implementation and sustainability of any transformation initiative. Creating a centralized approach for managing the user experience – measuring, evaluating and managing risks and impact from the workplace and culture change will build a positive vision for change. A tailored change management plan will help companies to engage leaders and employees, to drive the change. A sustainability plan can support the change post implementation.
---