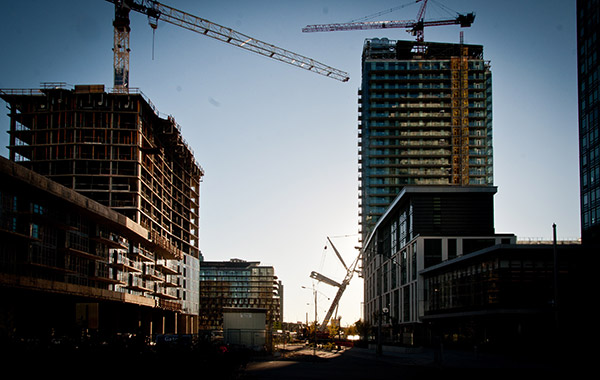 By Daniel Berholz
The Rose Corporation
The three levels of government, as well as builders and developers, may all have different constituencies, but our objectives are remarkably similar. Good planning works for all of us. Good design works for all of us. Building Green works for all of us. And government working together with developers is an essential step to help facilitate every aspect of all of the above.
As the GTA continues to experience an affordable housing crisis, it is only by successfully working together with government that we can help create the more inclusive and accessible communities that are so desperately needed. Our company has long been an advocate of housing affordability because we believe it is instrumental in uniting communities by enhancing safety and quality of life. We need to collaborate to help tackle one of the key issues contributing to housing affordability: A serious lack of supply. Allying with individual municipalities will afford us a better understanding of the desired type of supply that is needed to help local communities thrive.
Capital growth plan
For example, in York Region, the government is investing $6.6 billion in a capital growth plan, with more than 80 per cent of the budget allocated to improving infrastructure over the next decade. The Region is planning to welcome more than 600,000 people, representing a 63-per-cent population increase, over the next 20 years. To support this growth forecast, York Region's Town of Newmarket is naturally poised for a residential occupancy boost. We saw this as an opportunity to work closely together with all three levels of government to help fill the gap in the housing mix, and the result is a successful collaboration that has not only benefited all sides – and, importantly, the community as a whole.
Over the next few years, we will be bringing a 4.4-acre master- planned community that will include approximately 500 new residential suites. The first tower, called The Davis, is Newmarket's first new highrise condo in more than 30 years – creating a housing option that doesn't currently exist in Newmarket and one that will help to fill the desperate need for alternative, more affordable housing in this municipality. The second tower will comprise approximately 200 purpose-built rental suites.
Housing is an important tool in building a thriving corridor, and municipalities that lack options could potentially see a freeze in their local economic growth. The added density boost in the area will not only support local businesses and transit, but it is a first step in housing senior citizens who wish to downsize and are currently seeking housing in other municipalities due to the lack of choice in Newmarket. Young professionals and families looking to enter the housing market will now be able to do so, and large employers in the area will have somewhere to house their employees.
Incentivize development
Until now, those in Newmarket looking to own could enter the market only by buying a house. By introducing new condos, we are presenting a more viable option. Recognizing that helping to fill the gap in its housing mix will spur similar developments in the future, the Town of Newmarket essentially changed its allocation policy (sewer service) to incentivize the development of condominiums and rentals.
A successful partnership between the private and public sectors is instrumental in helping to tackle housing affordability. Working together with York Region, the Town of Newmarket,and the federal government (CMHC) allowed us to innovate a sustainable, complete and affordable community – and as city builders, we all have a responsibility to help tackle the GTA's affordable housing needs.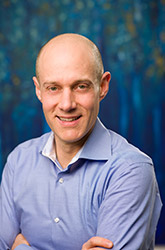 Daniel Berholz is President of The Rose Corporation. rosecorp.com