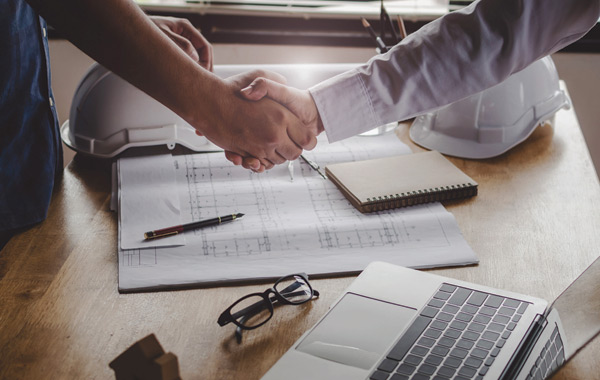 by Dina McNeil
Building and renovating are complex businesses. Add in a global pandemic and provincial State of Emergency Orders and things get even more complicated. One of the big questions that contractors are asking in the wake of the pandemic is: What should be included in my contracts to protect my business from delays that happen once a State of Emergency is declared?
The importance of having a contract
A contract is intended to be fair for both parties. Its purpose is to ensure that the contractor and the homeowner understand what is going to be done, when it is expected to be done, and what will happen if or when situations change during the course of the work.
CHBA does significant work to encourage homeowners to always have a contract for any work undertaken in their home. A contract protects their most valuable asset, and when homeowners insist on a written contract, it helps deter the underground economy.
The CHBA website offers guidance to Canadians looking to buy a new home on what should be included in a purchase contract. For those considering a renovation, the Get it in Writing! campaign is a public awareness initiative to educate homeowners around hiring a professional. RenoMark contractors, whether they call themselves renovators or builders, always offer a written contract for their projects.

Sample contract
To support our CHBA renovator members, CHBA drafted a "Sample Renovation Contract" to help members develop their own template contract for their renovation business. Some wording in this template may be applicable to new homebuilders as well. CHBA members can download the sample contract, edit the document to reflect their business practices, and have it reviewed by their own legal counsel. Visit CHBA.ca/crc#renovatorresources.
Changes to the sample contract
In light of the COVID-19 pandemic, and the State of Emergency Orders which were announced across much of Canada as a result, CHBA revised its sample renovation contract to add language which adequately accounts for this situation – and any future events of this nature.
Those of you who had taken advantage of this CHBA member benefit before the changes were made, you may want to update your own corporate contract accordingly.
The changes made to the contract are specifically located in Section 3, Timing.
The most obvious change you will notice is that Section 3 now contains six sub-headings. Specifically, these sub-headings are:
a) Key Dates
b) Substantial Completion
c) Excusable Delays
d) Ineligibility for a Permit
e) Notice
f ) Refund
The list of excusable delays has been expanded. Section 3 c), Excusable Delays now includes:
Acts of God
War
Civil disorder
Government regulation by national, provincial, or local governmental authorities with jurisdiction (including quarantine, pandemic, or State of Emergency Orders declared by such authorities)
Delays resulting from inaccuracies in information provided by a homeowner or from the information provided by the municipality
The changes to the sample renovation contract provide clarity and protection for both parties on the contract in the event of another pandemic or crisis that may cause delays or stoppages of work. But as always, in addition to having a solid contract, you should maintain open lines of communication with your client throughout the project – it goes a long way for your working relationship when unavoidable disruptions occur.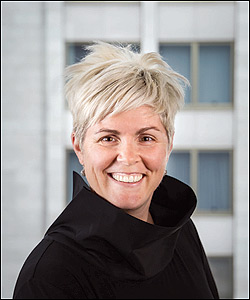 Dina McNeil, CHBA Program Director, Renovation Services
---