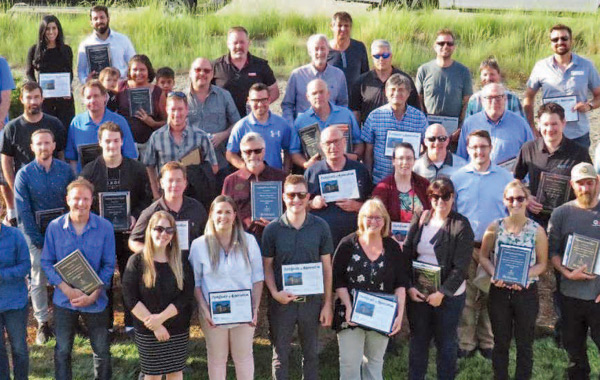 CHBA members have been building, developing, and renovating Canadian homes for generations. We are sharing the extraordinary contributions CHBA members make in their communities every day through our ongoing #CdnBuilt for Generations campaign. Here are a few recent stories. To read more stories follow our hashtag or visit blog.chba.ca/category/giving-back.
2020 Association Leadership Awards Community Service Award Winner: CHBA-Central Interior
CHBA-Central Interior has made a powerful impact in the professional development of first-year residential construction, electrical, and plumbing program students. With the help of long-running partnerships with their local university and YMCA/YWCA, the HBA developed a program called "The Project House." The program serves as a live, off-campus training experience on a real jobsite for students to have the opportunity to develop hands-on working experience outside of the classroom. This year, students and CHBA-CI members helped build the home for the YMCA's "Y Dream Home Lottery." In return, the students get valuable experience that prepares them to become skilled tradespeople and helps them land a rewarding career in the construction industry upon graduation.
****************
20k Home Reno Giveaway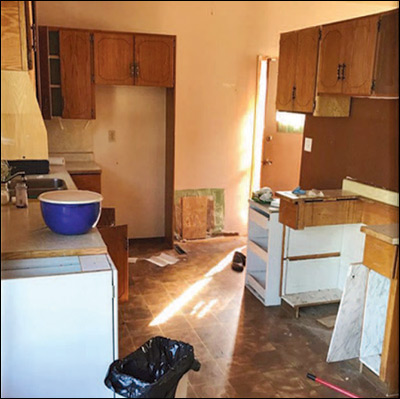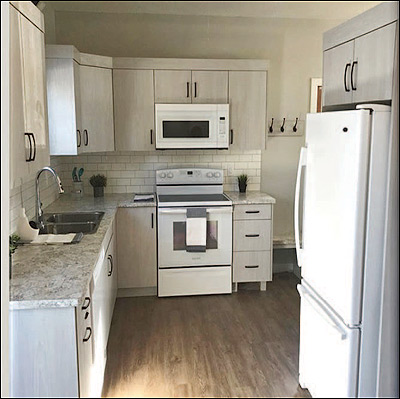 In 2019, BILD-Lethbridge launched their first "$20k Home Reno Giveaway" contest, where they asked candidates to submit photos of their cringeworthy bathrooms and kitchens and explain why they need help and deserve a renovation. Over the course of four months, hundreds of entries were narrowed down. In the end, the chosen recipient was a single mom of two, one of whom has cerebral palsy. In her submission, the recipient expressed her hopes to renovate her home in a functional way that supports her son with special needs who loves helping around in the kitchen. More than 25 members participated in the project by donating product, labour, time, and money. The project culminated in a heartwarming moment when the family saw the completed kitchen of their dreams, and enjoyed a surprise bonus of a xeriscaped lawn for easier maintenance thanks to the generosity of BILD-Lethbridge members.
****************
Truckloads of Support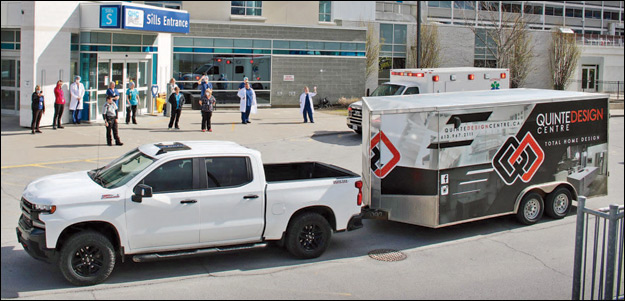 Members of the Quinte Home Builders' Association showed their support for frontline healthcare workers during the COVID-19 pandemic. Pickup trucks, transports, and other member company vehicles honked their horns and waved signs of gratitude as they made their way down to the main entrance of the hospitals, while passersby joined in by waving and cheering along for the frontline workers. More than 12 companies of the Quinte Home Builders' Association participated in the big show of support. The Association and its members collectively raised $11,500 to split evenly between three hospital foundations including Belleville General, Trenton, and Picton hospitals. The donations will benefit frontline healthcare workers and the entire community to help conquer COVID-19.
---