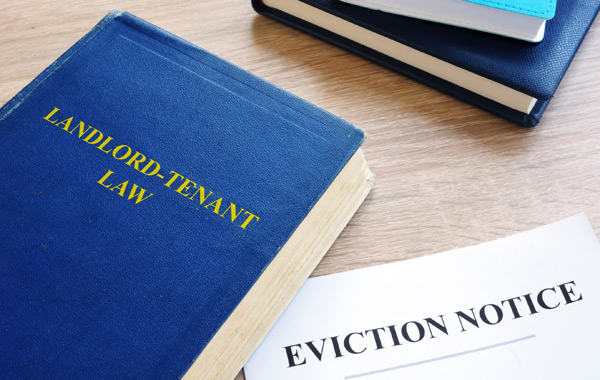 By Darrell Gold
Robins Appleby
As many of you are aware, the Canada Emergency Commercial Rent Assistance program (CECRA) for commercial tenants and landlords ended Sept. 30, 2020 and has now been replaced with the Canada Emergency Rent Subsidy program (CERS) intended to assist:
Commercial tenants with their lease rent obligations; and
Owners of owner-occupied commercial property with their mortgage interest, tax and insurance payments.
In addition to the CERS program, on Dec. 8, 2020, Bill 229, Protect, Support and Recover from COVID-19 Act (Budget Measures), 2020 (Act) received Royal Assent. Schedule 5 of the Act, among other things, extended the protection of tenants from evictions and distraint for rent default by deleting Part IV of the Commercial Tenancies Act, Ontario and replacing it with provisions that generally provide as follows:
Who is Subject to Schedule 5 of the Act: Tenancies in which the tenant (through the landlord):

Is or was eligible to receive assistance under the CECRA program (70 per cent revenue loss during April to June 2020);
Is receiving or has received assistance under the CECRA program;
Would be eligible to receive assistance under the CECRA program if the landlord entered into a rent reduction agreement with the tenant containing a moratorium on eviction; or
Would have been eligible to receive assistance under the CECRA program if the program applications were still being accepted.

Establishes a Non-Enforcement Period (NEP) – From Dec. 8, 2020 and ending on a "prescribed date" yet to be set;
Moratorium on Evictions/Restoration of Possession – No evictions are permitted for rent default during the NEP. If a landlord exercised a right of re-entry between Oct. 31, 2020 and the start of the NEP, the landlord must restore possession of the premises to the tenant or, if unable to do so or the tenant declines possession, must compensate the tenant for damages (other than where the tenant declines possession). (Note that prior to the Act, if a CECRA approved tenant did not pay the reduced rent of 25 per cent of the lease rent, it could be evicted. That is no longer the case).
Moratorium on Distraint (Seizing Tenant Property) – Landlords are prohibited from exercising a right of re-entry and seizing any goods or chattels as a distress for arrears of rent during the NEP. In addition, if a landlord seized a tenant's goods (distraint remedy) for rent default between Oct. 31, 2020 and Dec. 8, 2020, the landlord must return any unsold goods to the tenant.
Future Extensions of Non-Enforcement Period – There is no current end date for the NEP. Regulations may be made to provide for another NEP that applies in respect of prescribed tenancies.
No Writs of Possession – Judges are prohibited from ordering a writ of possession for rent arrears that is effective during the NEP.
Penalties for Non-Compliance – A landlord that fails to comply with the new restrictions, such as re-enters or distrains for rent arrears prior to or during the NEP, is liable to a claim for damages from the tenant and any other remedies available to the tenant.
Considerations:
If there are other tenant lease defaults outstanding, the Act will not afford protection and the landlord can exercise its remedy of re-entry (subject to the Lease and default notice provisions). The courts will likely look carefully at landlords who attempt to do so to make sure they are not simply using other defaults to avoid the Act. Tenants will have access to relief from forfeiture if they challenge the landlord on attempts at re-entry.
As the Act applies to CECRA eligible tenants, it is possible that;

A CECRA eligible tenant has recovered its revenues sufficiently to pay all or most of its rent and does not require protection from eviction. However, now landlords will not be able to evict them for rent default; and
A tenant which was not CECRA eligible has since seen a decline in revenue where now it would have been eligible if the CECRA program was in effect. However, the Act will not protect them from eviction for rent default.

Under CECRA, the rent assistance was landlord-driven, whereas under CERS, it is tenant-driven, and there is no requirement on the tenant to disclose to the landlord the subsidy applied for or received or provision for the landlord to determine that on its own and force the payment to be turned over to the landlord and applied to rent (notwithstanding that the tenant must attest to CRA that the full subsidy amount to the landlord as rent within 60 days of subsidy receipt). However, under the Act, the landlord is now prevented from evicting that tenant for rent default.
The Act will be of little assistance to commercial tenants who can no longer operate viably in the face of COVID-19 and may simply delay the inevitable. However, on a positive note, the recent release of the COVID-19 vaccine for use in Canada provides hope. If it proves effective and safe, then the lockdowns and restrictions on businesses will eventually ease and ultimately disappear. People will return to work, to gathering together, and to frequenting those businesses that rely on personal interaction and foot traffic with a resulting increase in revenues and return to paying full rent – whatever that may be going forward. It will not be a return to "business as usual," but it will be the "new business normal," which many of us have already been adjusting to.
---