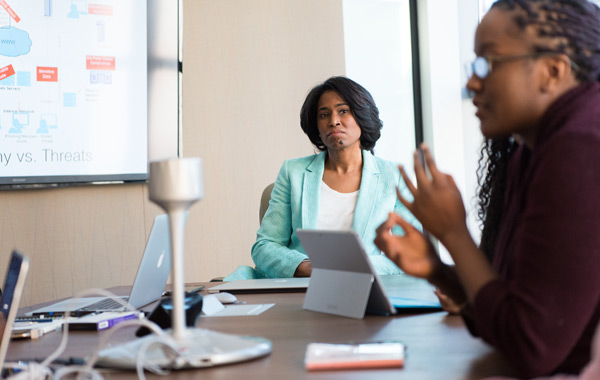 By David Eisenstadt,
tcgpr
Arick Wierson,
Tunheim
It goes by many names: PR, public relations, media relations, strategic communications, corporate comms, publicity…
There is a multitude of definitions to describe the profession and the various competencies that involve the managing of an organization's external reputation and its dealings and interaction with online, print and broadcast news media.
It is a critical yet often overlooked function in large or small organizations, quite probably because it often the most misunderstood function among Csuite executives whether in Canada, the U.S. or around the world.
For many building and development industry leaders in Canada, this reality is no exception.
Strategic public relations is not a discipline regularly taught at the top MBA schools on both sides of the 49th parallel. Many executives with MBAs, and many CEOs, view PR as little more than a specialized branch of the marketing role – like a putty knife in a home toolbox – nice to have but not absolutely essential as any number of other tools would do the job. The truth is that very few MBA programs spend little time examining the public relations function as part of the core curriculum.
Punch in the mouth
The end result is that MBA grads join the workforce annually, with little to no understanding (or appreciation) of corporate communications, despite it being a critical business function. Even deciding to have a non-existent, external-facing news media presence does not save a company from having to occasionally deal with reporters. (There is that famous Mike Tyson quip – "Everybody has a plan until they get punched in the mouth.") At some point, every organization will face some sort crisis that will require the steady hand of a seasoned PR and communications professional.
It isn't difficult to understand why the deans of MBA programs have been slow or even reticent to embrace PR as a core discipline. The mythos underpinning every MBA degree suggests that success in professional life is just one big algorithm, and that by mastering SWOT analysis and reviewing a number of core subject matters, anyone can unlock the door to a fruitful and storied career.
PR, in contrast, is messy – at times, very messy. Yes, you can have media contacts outlined and sorted on a spreadsheet, but which one do you turn to when you have big news, and you want to offer an exclusive? How does a launch of a new condo or lowrise development that the company has been working on for the past year feel, given the moment the country is in? How do you talk down and assuage a reporter bent on filing a challenging story? These are all soft skills. To be a successful communications professional requires a high-level combination of emotional intelligence, interpersonal skills, room-reading capability, story-crafting, out-of-the-box thinking and creativity – plus the ability to deploy these skills effectively into a highstakes business or political situation.
Secret sauce
This is why, in our careers, there is a secret sauce: Public relations is equal parts science and art – and don't let anyone try to convince you otherwise.
Business executives need to understand that the traditional metrics used to chart and manage most of the other KPIs that might sit front and centre on a CEO's dashboard, are largely irrelevant to the public relations arena. PR isn't like sales where you can and should sell hard. Sales managers encourage frontline sales teams to cajole, nag – do whatever it takes as the entire playbook is pretty much open – to close a deal. If you fail to make a sale, you just move on to the next prospect.
This is not to say that company executives should not be able to hold their PR professionals – whether they are internal staff, consultants or an external PR firm – to account. It's more a question of trust. One of the hardest talks a communications professional will have with the CEO is the one where they will have to tell the top boss that the company or product is not ready for prime time. This is a message that can only be successfully delivered if there is a degree of trust between the CEO and the PR professionals. An inexperienced junior staffer or a communications "yes person" who agrees with everything the CEO says is doing a tremendous disservice to an organization's stakeholders. If you have one chance to tell your story, how organized and prepared are you to tell it?
Emotional acumen
PR professionals are hired because of their highly attuned emotional acumen, their ability to predict human reactions and responses – often of people who they don't know well personally and with limited information – and their skill to design a message that not only meets the company's objective, but also one that can find a home in the marketplace of ideas circulating around a newsroom.
| | |
| --- | --- |
| | David Eisenstadt, Fellow PRSA, CPRS Founding Partner tcgpr – PR Consultants To News Makers™ Toronto, Canada. |
| | Arick Wierson, Senior Media, Communications & PR Consultant, Tunheim – Minneapolis. |
Both firms are partners in the IPREX Global Communication network.