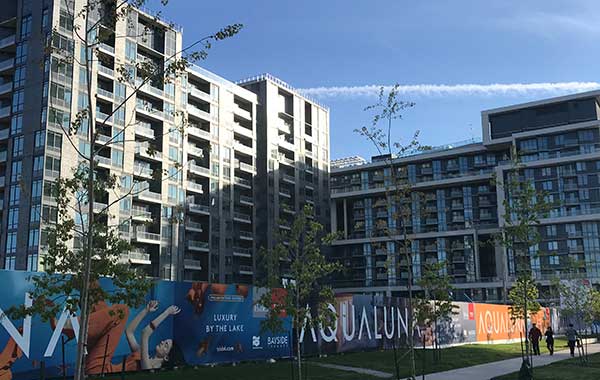 By Shanker Narayanan
Del Condominium Rentals
If you're a condo builder or unit owner, Del Condominium Rentals wants to speak with you.
Indeed, with condo construction and ownership booming in the GTA – with many buyers purchasing them as investment units – there is a definite growing need for professional condo property management.
"There are a million things that can go wrong when managing a condo unit, and most owners are completely unaware," says Shanker Narayanan, general manager, Del Condominium Rentals.
Del knows this from experience – from managing a portfolio of more than 2,500 condos in more than 280 communities over the last 10 years.
Expert knowledge
"Most owners who self-manage condos have a belief that 'this won't happen to me.' But things get complicated at times, and that's when expert knowledge comes in handy."
If the Del name sounds familiar, it's because Del Condominium Rentals is a member of the Tridel Group, Canada's leader in condo living. Signature Tridel products include Edenbridge at Kingsway and Royal York, Tridel at the Well at Front and Spadina, Aqualuna at Queens Quay and Sherbourne, and Evermore at Eva and 427.
"We used to focus primarily on providing leasing services for Tridel suite owners, which account for about 78 per cent of our business," says Shanker. "But we have evolved over the past five years into a leading Toronto condo property management company. We are aggressively trying to grow the non-Tridel portfolio. If this happens, we would look at increasing the overall portfolio to hopefully 5,000 suites in five years.
"Overall, our goal is to the be the most trusted name in rental management, and consistently deliver the best possible customer experience in the markets we serve."
Rude awakening
About 90 per cent of Del's clients are first-time homeowners or single-unit owners, who don't have the time to self-manage their units. So, you can imagine inexperienced investors who think becoming a landlord is easy, and that all they need to worry about is cashing rent cheques and counting their profits.
"If only it were that easy," says Shanker. "Many owners get quite the rude awakening, whether it's a water leak from an above unit that's causing damage in their suite, or dealing with complicated insurance issues that can come with resulting claims. Suddenly, they realize they don't have expertise, and that's where we come in. That's what we provide."
The advantages for suite owner-landlords are clear, but the benefits for condo builders are just as important – perhaps more so.
Condo builders can take advantage of Del's comprehensive and experienced team in condo management, sales and marketing, property management and finance, and in turn offer these services to their buyers.
"Developers that may not have such expertise can now include it in their project marketing, thereby making their condos more appealing not only to investors, but also end users," says Shanker. "Imagine the peace of mind that comes from knowing that units rented out in a building will be done so with best-in-class services across the board. Everything from market evaluation to leasing to property management – and everything in between."
"Our excellence becomes their excellence. It's a win-win-win."

RELATED READING
In Conversation with Shanker Narayanan, General Manager, Del Condominium Rentals
Shanker Narayana is General Manager, Del Condominium Rentals. delrentals.com