Sponsored Content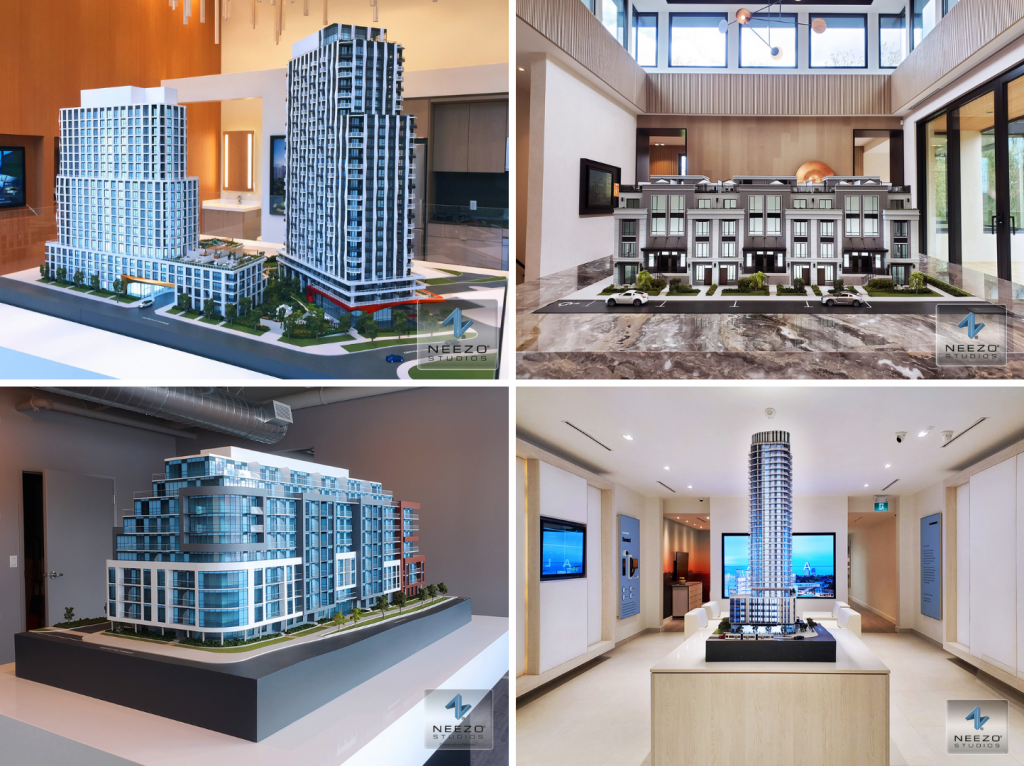 Located in Toronto, North America's condo capital (where there are more cranes in the sky than any other city in North America), sits the headquarters of NEEZO Studios, an award-winning architectural visualization firm and one stop creative studio that has become the most sought after company for all things real estate marketing.
When it comes to creating impressive and memorable real estate sales tools, NEEZO knows what it takes to get the job done and make each buyer that much more interested in what they are buying. But before the buyers get to looking at interactive sales software around the sales centre and sifting through brochures to look at some of the photorealistic renderings that coincide with the project they are buying, the first impression of the sales centre is what truly counts, and that is something that NEEZO understands completely. This is why, to complete their wide range of real estate marketing tools, NEEZO Studios introduced their architectural scale model division in 2014, approximately nine years after the studio was founded in 2005.
A scale model is often the centrepiece-showstopper within your sales centre. It's where buyers congregate to envision their future investment and it typically generates a lot of buzz and excitement as it's often referred to throughout the sales process and the team at NEEZO Studios understands how valuable a scale model can be when it comes to successfully selling an upcoming development.
Since its official launch in 2014, the NEEZO scale model division has produced hundreds of models and as a result, the 15,000-sq.-ft. NEEZO headquarters has needed to accommodate more than 6,000 sq. ft. of floor space allocated solely to continue meeting the growing demand for premium models. Prior to COVID-19, it was not unusual for their model makers to hop over to Manhattan to install a scale model in the morning, grab a bite in the Big Apple, and head back to Toronto to install another scale model in downtown Toronto – all in a day's work.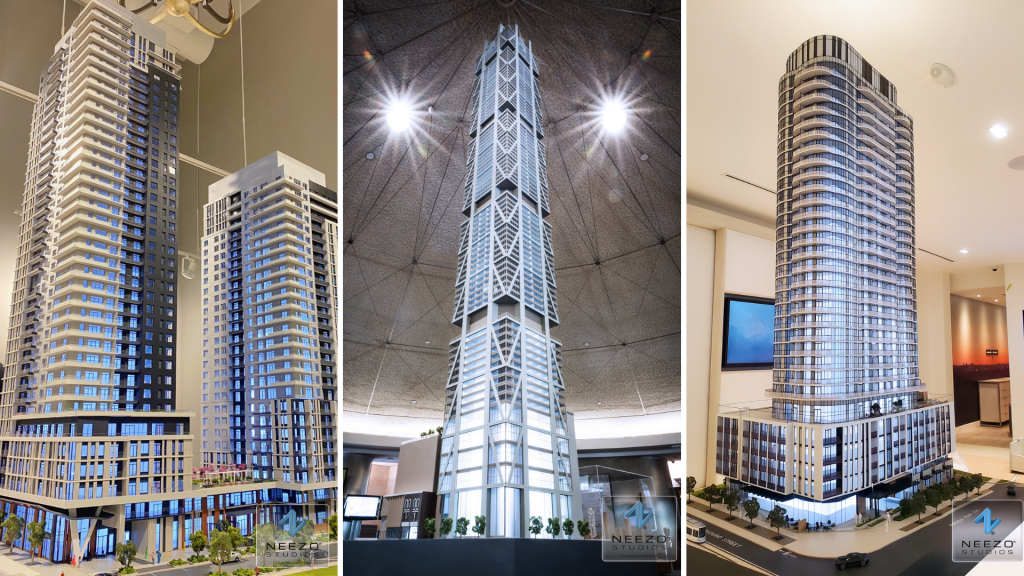 The creative studio can produce massing models to highly intricate detailed models. In addition, since the firm has a division specifically related to software development and interactive applications, the company has been able to integrate its divisions to create Augmented Reality (AR) enhanced scale models where lighting can be controlled through its affiliated interactive application just across the sales centre to even having a complete massing model that comes to life through a tablet using the interactive softwares that NEEZO can develop.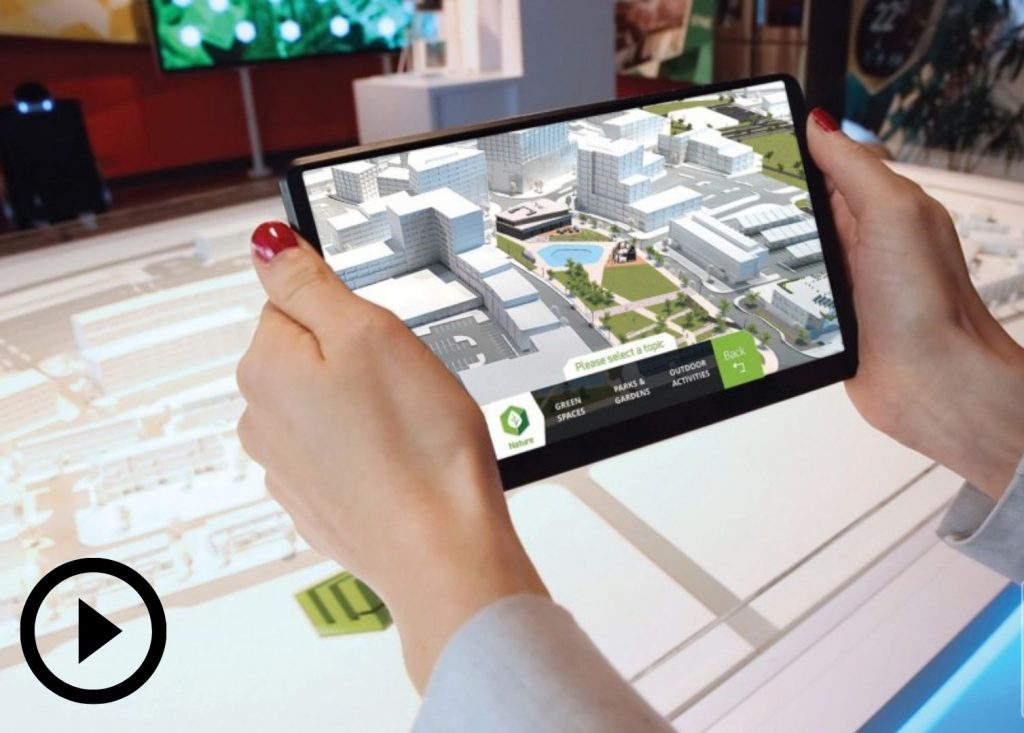 Favored by the best
Back in 2019, NEEZO's 11-ft. scale model of Mizrahi Developments' The ONE, Canada's soon-to-be tallest building, was on display at the Metro Toronto Convention Centre during the Toronto of the Future showcase. This breathtaking model stood tall in the centre of the exhibition and gave Torontonians a glimpse of the fascinating tower that will be changing the Toronto skyline.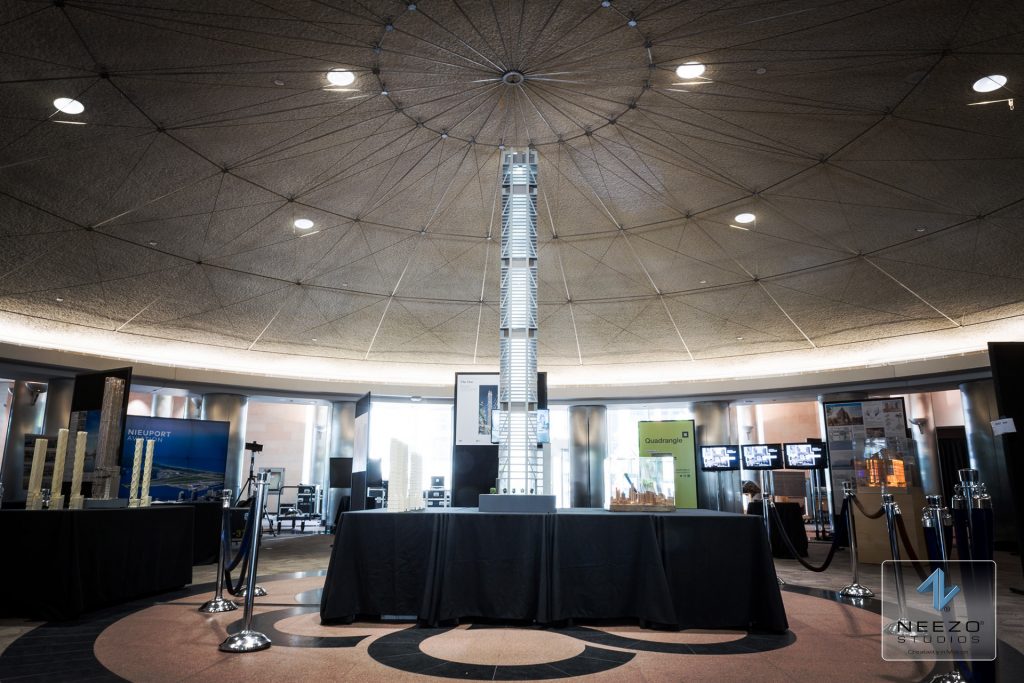 Additionally, the NEEZO scale model division was called upon to create miniature model bus stops that were used during the premiere of Walt Disney's Ant-Man movie.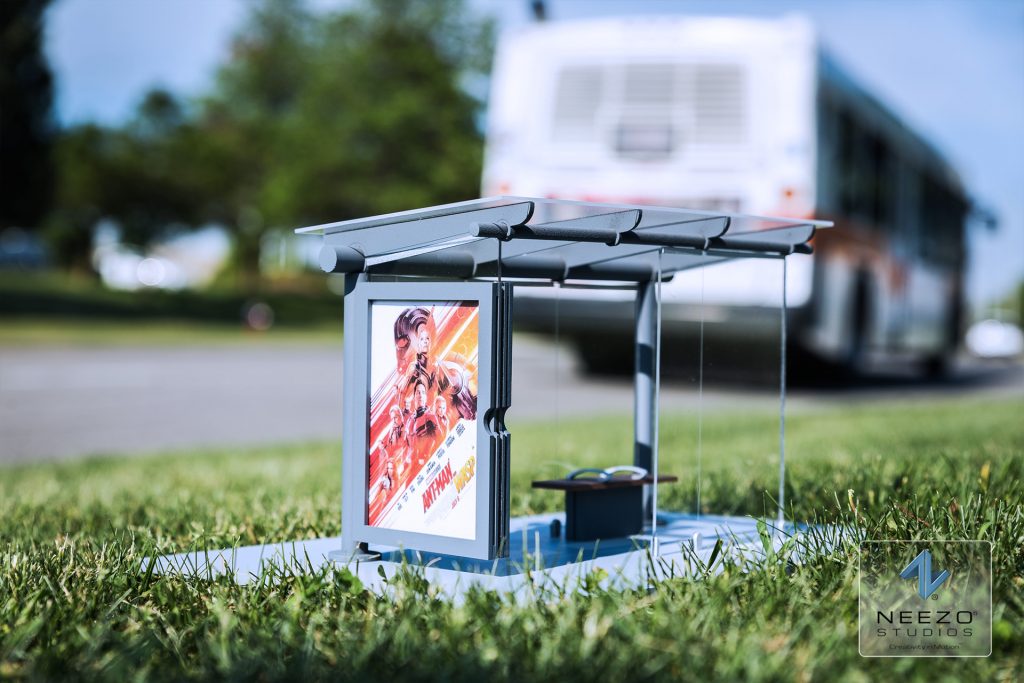 Check out the videos below to watch two of the latest models come to life on their YouTube channel: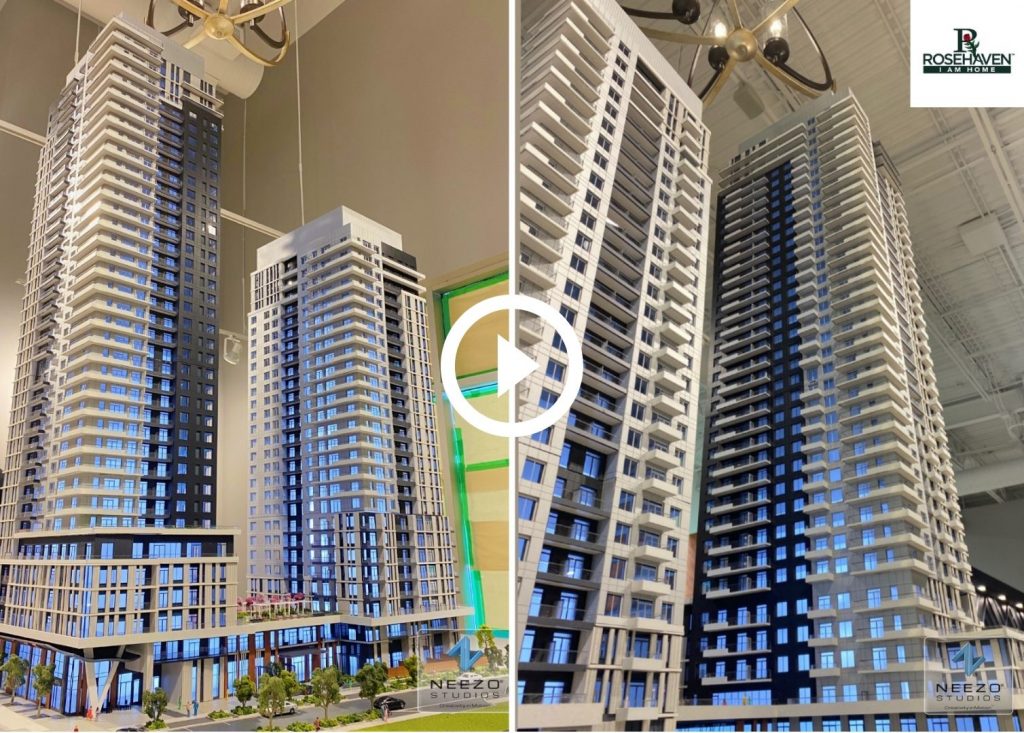 Over the years, NEEZO's scale model portfolio has grown to be very diverse. The company's attention to detail and passion have catapulted it into becoming North America's most sought-after model maker. With a wide range of capabilities and no limits to what they can produce, this one stop creative studio has everything anyone would need to successfully – and remarkably – sell their upcoming projects.
For more information on NEEZO Studios and its products and services, please visit neezostudios.com or email Chloé Maalouf at cmaalouf@neezostudios.com