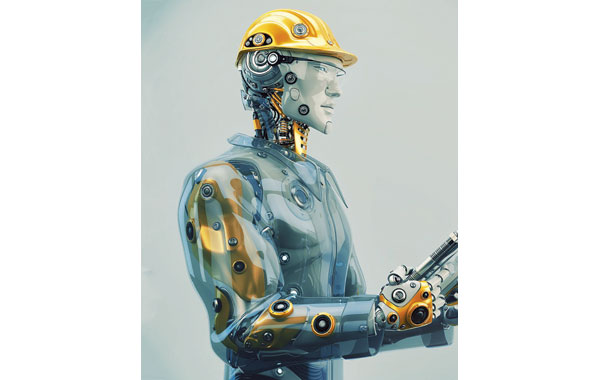 by Claudia Mamros, Founder & CEO, iCinfo
To be or not to be technology-driven? To keep pace or not keep pace with the times? To stay ahead of the competition or not stay ahead of the competition? Even Hamlet would have little doubt with these questions because the choices seem pretty obvious. And yet, a surprising number of small- and medium-sized businesses (SMBs) in the construction industry struggle with choosing the right technological paths or even choosing technology at all, simply because this is uncharted territory. Well, time to explore this fascinating world and see what's in it for you.
Technology – today, tomorrow, and the day after
Consumers are rethinking their needs, businesses are redefining their functionalities, industries are growing by leaps and bounds, even as we speak. The reason? The growing impact of and advances in technology. For instance, cloud computing is enabling a more connected world of devices and people, thereby facilitating lower unit costs and better customer relationships. Machine learning is helping fix critical business problems and anticipating potential issues through analytics, thus helping companies enhance the quality of their offerings while improving operations. In short, technology is not just a trend for today or tomorrow – it is the way forward, a way of doing business, and it is here to stay.
Building better businesses: top IT trends in the construction industry
Naturally, the technological winds of change have been blowing over the construction industry as well. And they have left behind some key IT trends.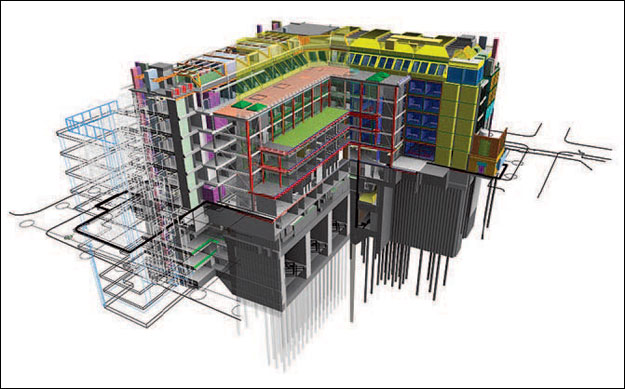 1. Building Information Modelling (BIM)
BIM software breaks the shackles of traditional two-dimensional building design. And instead, unleashes not only the power of 3D (width, height, and depth), but also 4D (fourth dimension of time), 5D (fifth dimension of cost), and more recently, 6D (sixth dimension of environmental and sustainability factors), and 7D (seventh dimension of through-life facility management). This helps the construction industry plan, design, con-struct, operate, and maintain different structures. Better communication, lower construction costs, faster delivery, and less information loss are just some of the reasons why BIM is the catchphrase of builders.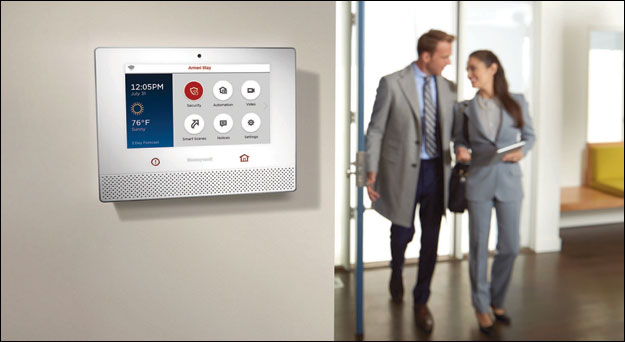 2. Smart buildings
When it comes to buildings, smartness has many dimensions. Literally. Smart buildings are designed, built, and managed using automated processes that integrate various disparate components such as lighting, heating, ventilation, and security systems to maximize efficiency and enable a smarter, more sustainable work flow. They gather raw data from the devices that control the various systems in a building, and, as all things smart, they are continuously learning, unlearning, and improving processes.
3. Augmented Reality (AR)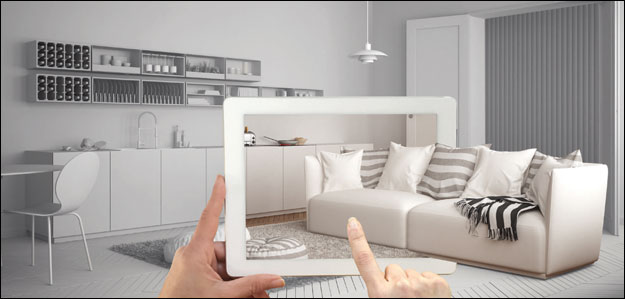 AR creates and enhances exact replicas of the real world for a better view of the entire project – including its details and precise measure-ments. This enables designers, architects, engineers, and other stakeholders in the construction industry to get the real picture, plan efficiently, and keep things accurate and cost-effective. In other words, it takes the guesswork out of construction.
4. Artificial Intelligence (AI)
AI helps businesses stay on top of and make sense of the daily information overload. It can expand the boundaries of the construction industry in diverse ways, ranging from analytical tasks like surveying to detail-oriented tasks like estimating and bookkeeping. Thanks to AI, employees could play increasingly pivotal roles as they could potentially take on more clients and handle more data than ever before.
5. Cloud computing
To manage your business more efficiently, don't look far. Just look up. Cloud computing has revolutionized the way companies do a variety of operations, from project management to payroll. The advantages are obvious: The right people can access the right information at all times; more flexibility to add users and data; ability to lower costs by eliminating the need for traditional servers and maintenance.
6. Mobile field technology
Mobile applications have helped the construction industry the become more agile in terms of allowing people to communicate and access documents in real time through a mobile phone or tablet. These applications can also be integrated into existing systems like supply chain management and accounting, to streamline and make these processes efficient.
7. Self-driving vehicles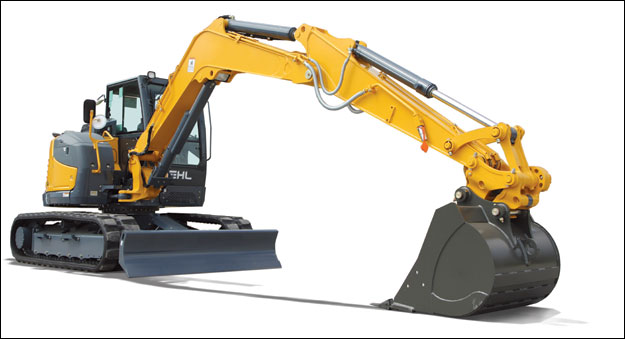 The wheels are turning for the automobile industry with significant changes happening in the form of self-driving cars. Naturally, the construction industry is expected to follow suit. These driverless vehicles could potentially deliver more loads more efficiently, minimize delays and fuel use, and could be controlled by operators to ensure greater operational safety. Soon, everyone might want a self-driving excavator to do the dirty work.
8. Drones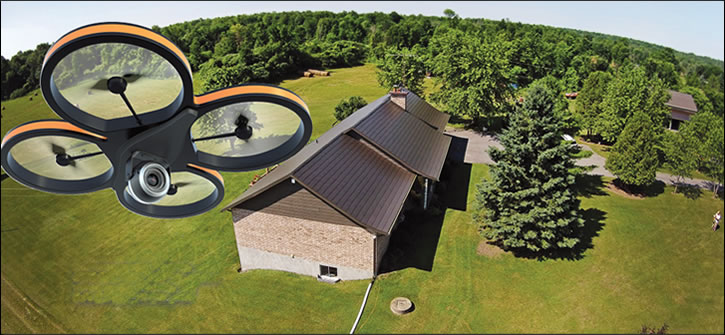 A drone could be watching these efficient robots – monitoring the progress of a project, carrying out safety inspections, and collecting data for evaluation and improvement of processes. The construction landscape is undoubtedly changing drastically.
9. Internet Of Things (IOT)
The idea of computing devices, embedded in everyday objects and interconnected via the internet, communicating with each other seamlessly by sending and receiving data is fascinating. And in the construction industry, this can translate into many advantages – the remote operation of machinery, tracking of tools and equipment, automated logging of construction hours, etc.
10. Robots
Well, the "Employee of the Year" award could soon go to…a robot. And if they can lay bricks at twice the speed and with zero risk of injury or delay, why not?
That's great. but do smaller players need to think this big?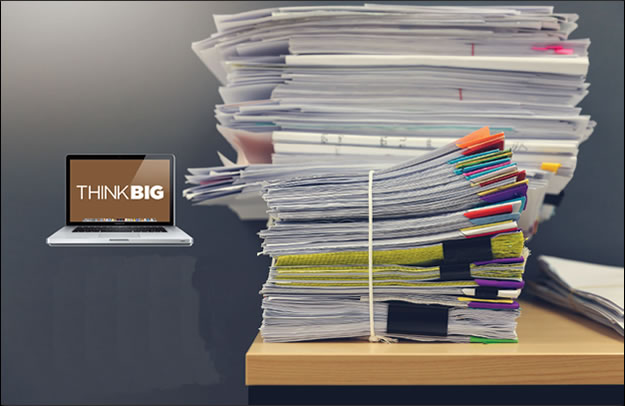 Yes. Thinking big and making a few path–breaking changes has nothing to do with company size, and everything to do with being smart enough to stay on top of current trends, adaptable enough to make the changes that need to be made, and visionary enough to buy into only those technological changes that best suit present as well as future business goals.
No more pain, only gain
Based on a survey conducted by iCinfo, the top ten pain points faced by SMBs are:
Bottlenecks due to inefficient workflow.
Work order backlog due to manual processes and increasing volumes.
Lack of real-time data for accurate inventory management.
Disjointed electronic tools such as spreadsheets and paper-based administration.
Scalability challenges due to lack of skilled labor and other issues.
Problems with reporting on payroll and other aspects.
Difficulty in finding critical documents fast.
Complexity of projects and processes.
Bulky paper-based files that consume space and time.
Difficulties in document management and version control.
Now, how can these pain points be tackled, and how much is it going to cost?
STEP 1: Don't go through this process alone. Get the unbiased, expert evaluation of a trusted IT consulting firm on your side. Someone who can help you assess your current state, identify issues, provide solutions, help locate the right technological fit and vendor for your company, and finally, can facilitate change management or help your employees transition into a new way of thinking and doing things in the company and for the company.
STEP 2: Read the remaining four articles in this series online at BuildingExcellence.ca. Because the real question is not, "To be or not to be technology-driven?" The real question is – when do you want to start?
---