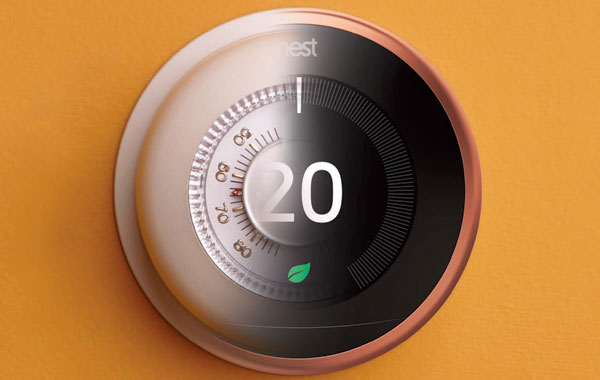 by Frank Condron
The ABCs of HVACs
Traditionally, HVAC was always one of the more slowly evolving categories when it came to home renovation products. Things really started to change when the ecology movement – and the rising cost of heating and cooling a home – got people thinking about energy conservation. The technology revolution came next, and soon everyone was managing their lives using computers, iPads, and smartphones. As a direct result of these two titanic cultural shifts, today's HVAC systems have to do a lot more than just provide home comfort. Now environmentally conscious, tech-savvy homeowners expect their HVAC systems to heat and cool their home in the most energy efficient way possible, and do it while integrating seamlessly with their electronic gadgets. The industry has been busy responding to these new consumer demands, and all of a sudden the HVAC category is evolving very rapidly indeed.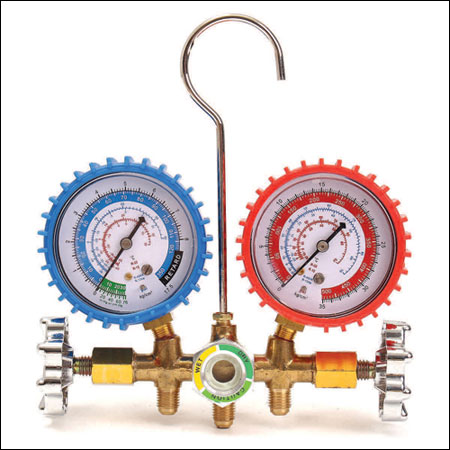 Tech Revolution
The term "smart home" has become a catchall for a range of products in several categories, including lighting, home security, entertainment devices, and HVAC control and monitoring. What these products have in common is that they can all be programmed and controlled on- or off-site via the Internet using computers and mobile phone apps. Smart home technology also allows homeowners to link these various devices across a single platform and control them using voice commands. Technology giants like Google, Apple, and Amazon have moved aggressively into the segment with their own smart home platforms, and product manufacturers of all kinds are scrambling to grab their piece of this burgeoning market.
One of those vendors is Toronto-based Ecobee. Founded in 2007, Ecobee manufactures a line of smart thermostats and wireless sensors that allow homeowners to heat and cool various rooms or zones based on where people are in the house. Ecobee's products can be linked to Apple's HomeKit platform and voice activated through Siri.

"A few years ago it tended to be younger, early tech adopters embracing the smart home trend, but that is changing," says Casey McKinnon, Ecobee's vice president of product. "Now we find all kinds of people are interested in upgrading to smart home climate controls, especially people doing major renovations. People want to be more energy efficient and find ways to make their lives easier, and today everyone has a smartphone."
According to a 2015 report by U.S.-based Zion Market Research entitled Global Home Automation & Control Market 2014-2020, the global market for home automation products was worth $5.77 billion USD annually in 2013 and is predicted to reach $20 billion USD annually by 2020, growing at an annual rate of about 26 percent. Ecobee can certainly attest to the rapid growth in the market: McKinnon says the company's business has doubled every year since its founding: "Smart home products are going to become mainstream as the iPhone generation starts buying their own homes."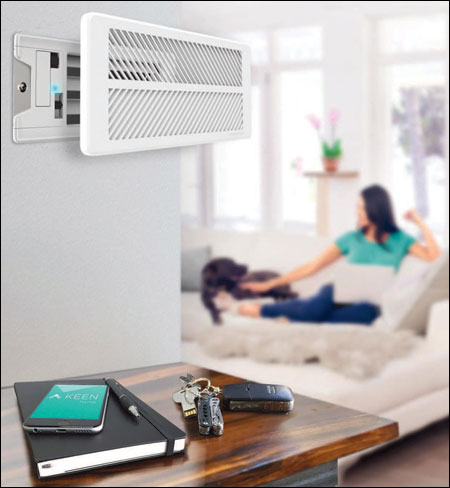 "The move toward smart HVAC controls and monitoring is probably the biggest trend in our industry," says Derek Brown, manager, assessment services and technical products for Enercare. "People want the convenience of controlling their heating and cooling system from their smart device, and voice command is definitely growing in popularity. They also want to be able to monitor how efficiently the system is functioning so they can save money and anticipate problems before they happen."
There are HVAC sensors now that actually listen to the system to detect potential problems and monitor indoor air-quality, then relay that information directly to the homeowner in real time. Online connectivity also now allows for 24/7 offsite monitoring by your energy service provider.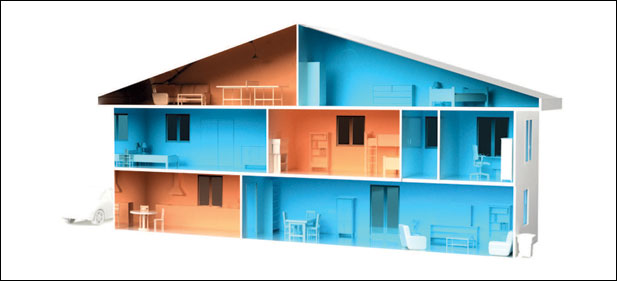 While most smart home HVAC components are connected through WiFi, Brown says many of Enercare's smart home-enabled components use a dedicated cellular connection in the home: "Hacking of smart home systems is a concern now; the dedicated connection just offers a higher level of encryption."
HVAC nice to have
It is a simple fact that HVAC systems have an enormous impact on everybody's quality of life every single day. It's also true that most people don't spend a lot of time thinking about their HVAC system; that is until a frozen pipe bursts or their AC breaks down on the August long weekend. But for the rare individuals who do put some thought into their HVAC, it's nice to know there are products on the market that can help take your system to the next level. You may not need them, but that doesn't mean you can't want them:
LG ART COOL GALLERY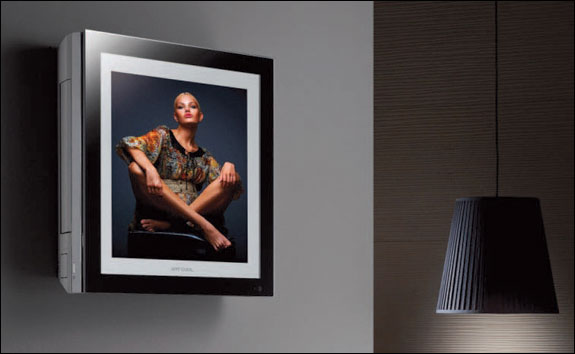 The inspired Art Cool Gallery unit from LG really is a perfect example of form meeting function. This wall-mounted, ductless, mini-split inverter is available with 9,000 and 12,000 Btu/h cooling capacity and can be controlled with a wireless remote. What makes the Art Cool Gallery truly unique is the fact the ultra-thin (145 mm deep) unit is concealed behind an integrated picture frame that allows the homeowner to display a photo or artwork. And to think some people still stick air conditioners out windows – gauche.
VISIGN TOUCHLESS FLUSH PLATE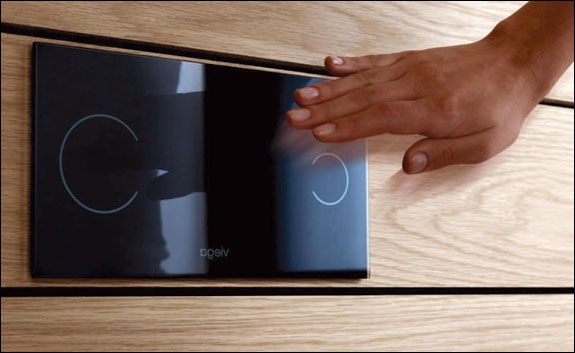 If you're looking for a sure-fire way to both impress and confuse your guests at your next house party, the Visign touchless flush plate from Viega is bound to spark some conversations. The glass-covered sensing unit is mounted in the wall beside the toilet and allows users to simply wave their hand to activate the toilet's flush mechanism. Both partial and full flush options are available by waving over different areas of the plate. All your visitors will think it's cool, and the germophobes will thank you.
SNOW MELT TECHNOLOGY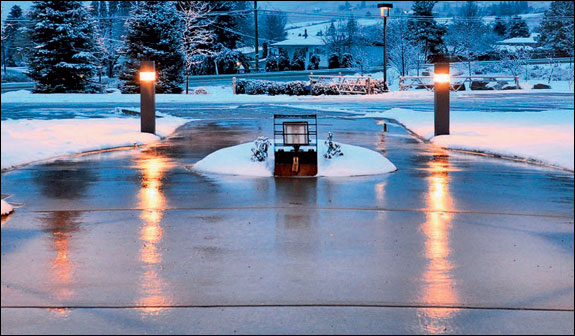 What Canadian with a driveway doesn't dream about a day when they can throw their snow shovel away? While you're waiting for global warming to take care of that problem for good, you might want to think about a snow melt system. Hydronic systems melt snow on driveways and pathways by circulating a heated glycol solution through tubing embedded in concrete or installed under paving stones. The same results can also be achieved using an electric system. Snow melt systems are certainly not cheap, but depending on where you live, your back might be worth the investment.
Zone Coverage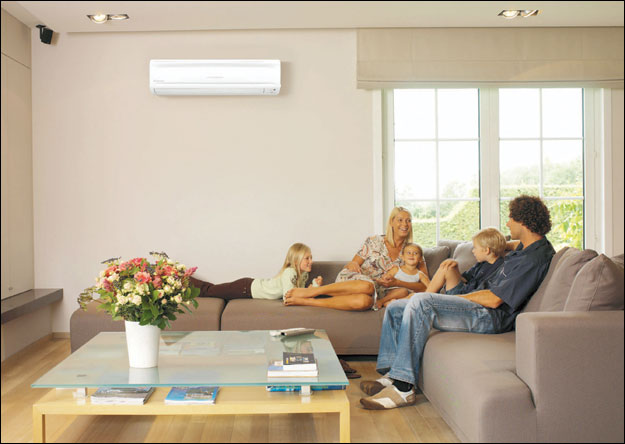 The drive to achieve optimum comfort and energy efficiency has homeowners looking for alternatives to traditional heating and cooling systems, both as a main system and as a backup in case of breakdowns. One option gaining traction these days is the ductless mini-split system, which pairs an outdoor heat pump linked by coolant lines to several variable speed inverter units inside the home that provide heating and cooling as needed. The mini-split system is something to consider when replacing an aging air conditioner or when retrofitting a home with a non-ducted heating system, such as hot water, baseboard electric, or space heaters.
"Traditional central air systems often provide uneven heating and cooling, depending on the layout of the house; and if the house has a third story or an addition, you often find that the air barely blows there," says Orest Omeliukh, owner of Blackrock HVAC in Mississauga, Ont. "Ductless systems can provide zone heating and cooling which is easier to control, so it ends up being less expensive to operate in the long run because they are so much more efficient. For example, ductless systems are 200 to 300 percent more efficient than baseboard heaters combined with traditional AC, which you find in a lot of cottages."
"The industry is also moving away from AC-only systems, especially in the renovation market," adds Brown. "The cost of heat pump technology has come down to be more in line with traditional AC, so it just makes more sense to install the more efficient system."
Planet (and Code) Friendly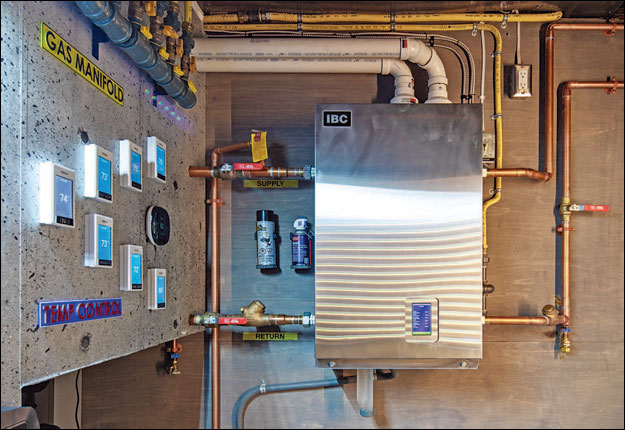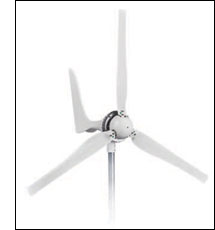 A growing number of renovation and retrofit customers are now warming to the idea of pairing electric HVAC appliances, like heat pumps, with rooftop solar panels or a small wind turbine to create a self-sufficient system.
"The whole idea of using wind and solar power to heat and cool your home is still relatively new in North America, but it's common in places like Europe and Japan," Omeliukh explains. "But you're going to see more of this as we move toward net-zero ready in the National Building Code by the early 2030s."
Brown says the HVAC industry is already feeling the impact of the changing Building Code. He points out that new efficiency ratings that went into effect as of this past July 3 have effectively eliminated the manufacture of single-stage oil- and gas-fired furnaces in Canada. Says Brown: "Inverter technology allows for variable speed operation, which means modern heat pumps don't have to cycle on and off all the time like old one- and two-speed furnaces and air conditioners; that allows them to achieve very high efficiency ratings."
A tankless task
Given all the drawbacks of traditional water heaters, it's amazing that tankless models aren't more common. Not only do the old 40- and 60-gallon tanks take up significantly more space than modern wall-mounted units, but tankless heaters allow homeowners to trim their water heating costs by up to 50 percent by eliminating "standby" heat loss. On top of that, there's the prospect of 24/7, on-demand hot showers to consider.
In spite of their many advantages, tankless water heaters are still struggling to gain traction with homeowners. That is mostly due to the initial high cost of purchase and installation, which can run to twice that of a traditional hot water system. But as new technology helps to bring the cost of units down, and as more homeowners look for ways to reduce their energy consumption, tankless water heaters are sure to grow in popularity. Here are some recent examples:
RINNAI SENSEI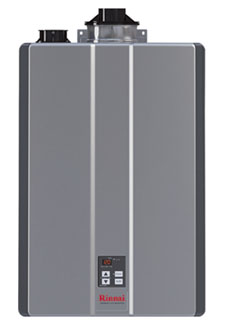 The Sensei tankless water heater from Rinnai is designed for easy installation anywhere in the home. The unit features no fewer than 14 possible vent configurations, including a two-inch vent run up to 65 feet, making it adaptable to almost any installation conditions. Modular components make for easy servicing.
RHEEM HIGH-EFFICIENCY TANKLESS WATER HEATER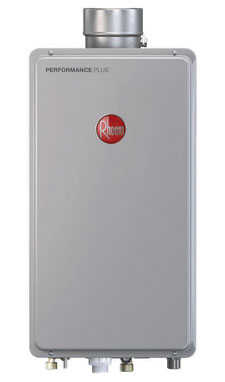 Rheem's new high-efficiency residential tankless unit features a built-in recirculation pump that eliminates water loss from unused hot water trapped in the pipe between the heater and the faucet. The unit works by looping cold water in the pipe back to the heater that would otherwise flow down the drain. This compact unit also features several venting options.
BOSCH GREENTHERM 9000 SERIES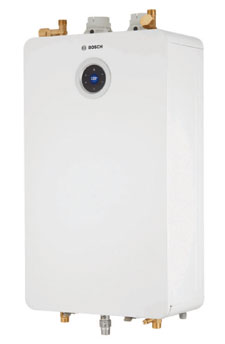 Bosch's Greentherm 9000 Series tankless water heaters feature a built-in recirculation pump and multiple gas connections and venting options for easy installation. The company rates the 9000 Series at 100% for thermal efficiency and offers a 15-year warranty on the heat exchanger. The premium 9900i SE model comes with integrated WiFi controls.
Plug and Play
Just as HVAC components are becoming more energy efficient and connected, they are also becoming easier to install for contractors. Obviously, there is no ducting required with mini-split systems, and zonal heating and cooling units are small enough to mount on the wall. Meanwhile, advancements like cross-linked polyethylene (or PEX) piping have effectively eliminated the fine art of pipe-fitting. Unlike traditional rigid copper, PVC, and galvanized steel pipe, which have to be either soldered or glued together, flexible PEX is joined using a simple crimping tool.
"You can make a fitting in a few seconds, you don't need a torch and it makes a perfect seal; it's a game changer for installers for sure," says Omeliukh. "Maybe it takes some of the craftsmanship out of it, but you can complete the job faster and the connections are more reliable. PEX is standard in Europe now."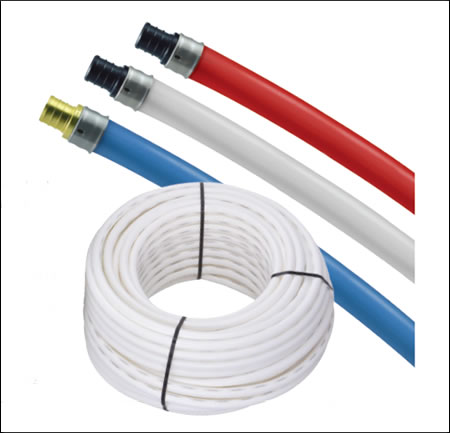 If some modern products have made HVAC installation and service easier, the move toward smart, connected appliances is making things more complicated at the same time. And as more new products enter the marketplace, a training and experience gap is opening up between young and old HVAC professionals.
"You can't just slap new components into a system and have them work now; it's not like that anymore," warns Omeliukh. "Modern components often have to be programmed using a smart device, and that takes training. But high tech is the way the industry is going; we're not going backwards."
"Modern systems are actually easier to service if you have the training," adds Brown. "Many are Bluetooth-enabled, so the technician can hook into the system to diagnose current problems and get proactive notices about potential issues in the future. Enercare has 700 technicians on the road, and we are constantly working with manufacturers to upgrade their training."
Says Omeliukh: "When things do wrong with a system, it's the installer's fault most of the time; so it's important to know the HVAC technician is certified on the particular brand of component they're working on. It could save the homeowner money and headaches down the road."
Hi-tech HVAC
Modern technology has transformed a lot of industries in the past decade or so, everything from clothing retailers and newspapers to hotels and taxi companies. In fact, many people, especially those under 40, now want and expect to manage their lives using computers, smartphones, and the internet. Smart companies are coming up with ways to let them do just that, and the HVAC industry is no exception:
SAVANT SMARTSTAT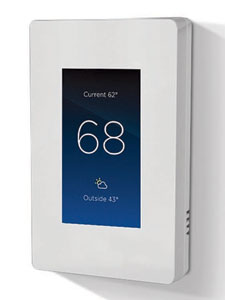 Smart home technology company Savant recently introduced the SmartStat, an Apple HomeKit compatible home thermostat that is both WiFi- and Bluetooth-enabled. The SmartStat unit can be configured out of the box using Savant's standalone Climate app, which allows the homeowner to program multiple in-home climate "scenes" and schedules based on time of year and time of day. Apple HomeKit compatibility allows users to control the SmartStat remotely using the AppleHome app and through Siri using an iPhone, iPad, iPod Touch, or HomePad. The SmartStat can also respond to voice commands.
BOSCH CONNECTED CONTROL The BCC100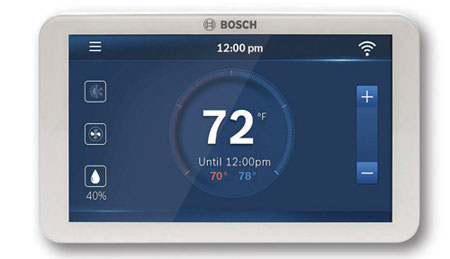 from Bosch Thermotechnology is a five-inch, full colour, touch-screen smart thermostat with full WiFi connectivity. The programmable unit allows users to use factory pre-sets or to create their own heating and cooling settings based on their occupancy schedule. In addition to allowing the homeowner to monitor and control their HVAC system remotely through the free BCC100 app using any compatible iOS or Android device, the BCC100 also provides local weather forecasts to help users plan their system settings in advance.
BREEZI AIRPULSE HVAC MONITORING SYSTEM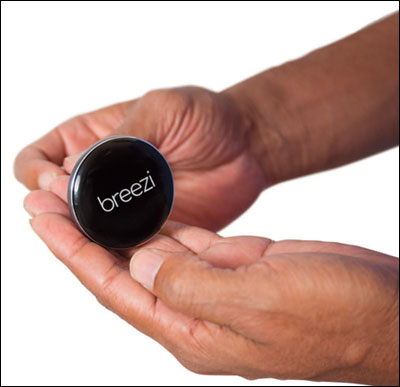 The AirPulse intelligent monitoring system is designed to allow homeowners to communicate directly with their HVAC components to reduce energy consumption, avoid big repair bills, and save money. The small AirPulse unit attaches directly to the HVAC filter where an array of sensors constantly monitor indoor air quality, filter efficiency, and the mechanical performance of the system. Data collected by the sensors can be accessed in real time by the homeowner using an iOS and Android app. AirPulse can also be integrated with Amazon's Alexa voice-enabled virtual assistant, allowing the homeowner to issue commands to the HVAC system and request system performance reports.
---