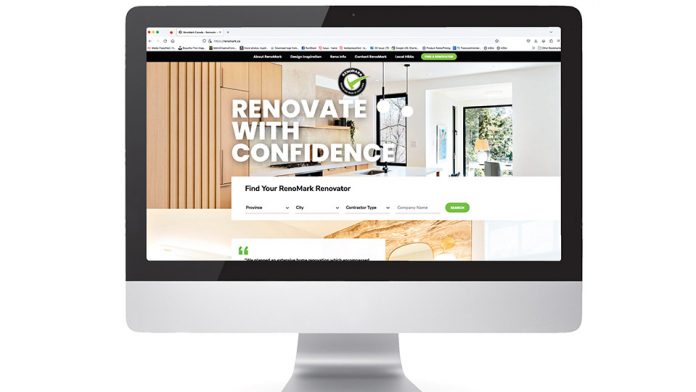 By Leah Nord, Senior Director of Operations, CHBA
RenoMark™ identifies professional renovators and contractors who have agreed to abide by a renovation-specific Code of Conduct. The RenoMark logo makes it easy for homeowners to identify participating professionals who have agreed to provide a superior level of service. The program was established in 2001 by the local association in Toronto (BILD), and is now delivered in partnership with CHBA national and local and provincial homebuilders' associations across Canada.
Currently, there are more than 1,200 CHBA members participating in the RenoMark program. To continue growing the brand and, in doing so, provide CHBA renovator members with a marketing advantage with the public, the program's administration is evolving, and its website now offers a more user-friendly experience.
New RenoMark verification system
Homeowners across the country look for the RenoMark logo to find reputable, reliable and honest contractors. They put their trust in RenoMark because every company in the program agrees to follow the RenoMark Code of Conduct, which is designed to elevate the professionalism of the renovation industry.
CHBA is pleased to be launching the RenoMark online verification system. This online tool will centralize the program's administration and allow all RenoMark members to comply with the Code of Conduct by providing formal attestations and documentation. This evolution of the program will reduce the administrative burden for local and provincial association staff and further enhance the RenoMark brand and reputation.
Working with the Canadian Renovators' Council, CHBA designed the process to be as straightforward and quick as possible, noting the documentation RenoMark members will need at the outset. If, as a member, you have your documents in order beforehand, it should take you 20 minutes or less to complete the process. The information submitted will be audited by the RenoMark team at the CHBA national office. If information is missing, members will be contacted. It's that easy.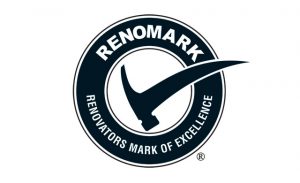 The system is currently being piloted in select test markets over the first half of 2023, and will then be rolled out across the country. It is being rolled out location by location, and you will receive notice as your area is brought in. By the end of the year, all new and existing RenoMark members will have been required to provide documentation to complete their account, and will then be required to ensure it is updated annually.
RenoMark website
The RenoMark website, renomark.ca, received a fresh new look this year to be more attractive to homeowners, while maintaining its core function of providing valuable information and directing homeowners to hire RenoMark members.
Now full of colour, it also includes design inspiration galleries with projects by RenoMark members organized by category. CHBA went out to RenoMark members asking for client testimonials, which are now featured on the site and will be updated on a rotating basis. The website kept its valuable blog function, which is regularly updated with information for homeowners. Traffic is driven to the website via the RenoMark social media channels, where articles, projects, and general information is shared regularly.
There are opportunities for RenoMark renovators to directly get involved and highlight their work and expertise, either on the website or on social media, which features members. If members specialize in a certain type of renovation, for example, CHBA can feature you and your company in an article that gives advice to homeowners considering that type of renovation, which gives members content to share with their audience and helps your company's website's search engine optimization. Members can also share testimonials, or be featured on social media in one of CHBA's weekly RenoMark member spotlights, which shares your company logo and recent project images and links back to your website. If you'd like to see your company featured on the RenoMark website or social media, please contact communications@chba.ca.
We are excited about these new enhancements to the RenoMark program and the value they'll bring to CHBA members who participate in it. RenoMark members should stay tuned for when the RenoMark online verification system launches with their HBA, and in the meantime, explore the new website.