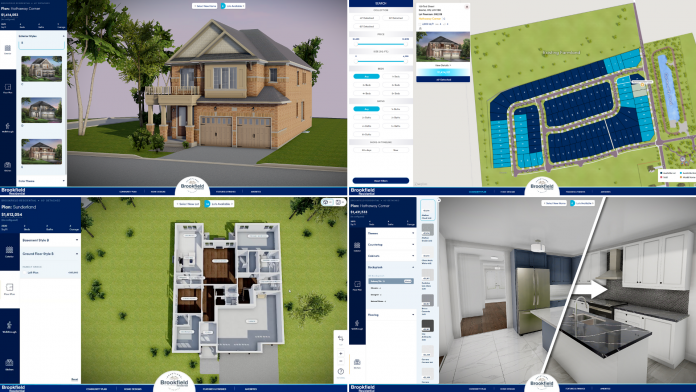 SPONSORED CONTENT
Selling real estate just got smarter with Next-Gen LiveSite, a revolutionary sales and marketing platform taking the PropTech industry by storm. NEEZO Studios, in partnership with Constellation HomeBuilder Systems, have been working on this application for Brookfield Residential for nearly two years, and are excited to start sharing it with builders who are looking for a more unique and thorough sales experience.
Next-Gen LiveSite is the only web-first modular platform of its kind. With out-of-the-box NEWSTAR integration and flexibility to customize the platform to suit each builders' needs, Next-Gen LiveSite encompasses all of the tools and features to make any single- and multi-family development stand out.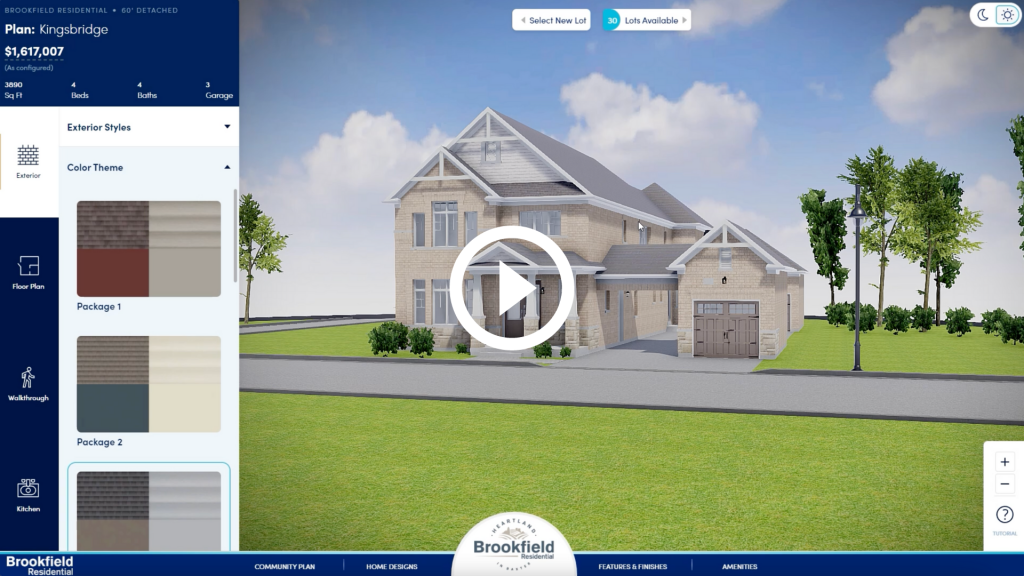 Robust features
This highly anticipated web-based platform includes a robust set of features that successfully and thoroughly highlight any development and its surrounding community to entice buyers and give them further context about the project. Some of the essential features that come with this platform include: 2D/3D Floorplans, 2D/3D Site Plans, 2D/3D Exterior Configurators, 2D/3D Kitchen Configurators, Interactive Area Amenities Map, and a Media Gallery for additional marketing materials.
Next-Gen LiveSite provides flexible deployment strategies, both through a sales centre kiosk and online. Rather than maintaining separate applications (and integrations) for sales centre kiosks and website deployment, interactive modules can be seamlessly embedded in both form factors as required. As such, changes are made once and propagate to all environments to reduce the cost of visual content upkeep.
"We are very thrilled about Next-Gen LiveSite and the boundaries that it has been able to push in the PropTech industry," says Marvin Maalouf, president and CEO of NEEZO Studios. "We've been working on creating it and perfecting its functionality for quite some time now, but it is finally ready for builders and developers alike to get their hands on it for their upcoming developments. Both NEEZO Studios and Constellation have worked tirelessly on this innovative real time web platform, and we are excited about the positive response that Next-Gen LiveSite has been receiving, especially from our great partners over at Brookfield Residential."
Effective tool
Next-Gen LiveSite has been an effective tool for all of the Brookfield Residential divisions across North America. By embedding this real time, web-based platform on the Brookfield Residential website for their different community developments, as well as utilizing kiosks in their sales centres, buyers from all over North America and the globe, can view, tour and explore every Brookfield community from the comfort of their own home.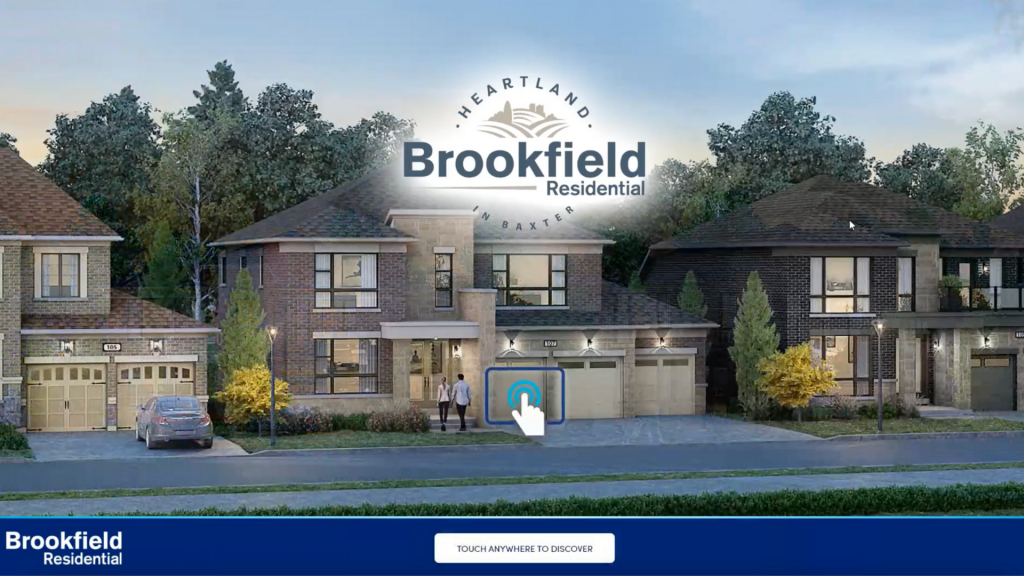 "It is changing the real estate sales and marketing game as we know it and pushing it to boundaries never before seen," says Maalouf.
Next-Gen LiveSite is revolutionizing the PropTech industry and creating more advanced and detailed sales experiences that will ultimately help sell developments at a much faster pace.
The future of real estate sales and marketing is here.
The future of real estate sales and marketing is Next-Gen LiveSite.
For more information, please visit neezostudios.com or email Chloe Maalouf at cmaalouf@neezostudios.com.