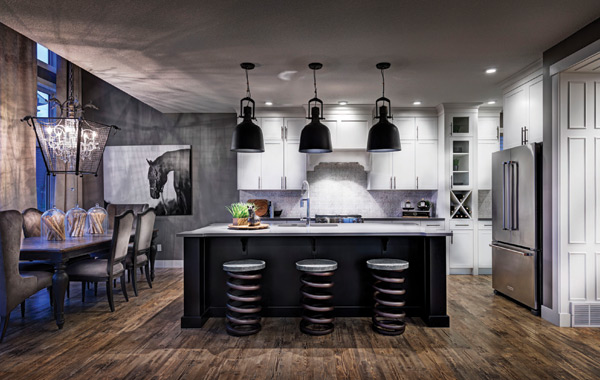 by Allan Britnell
*****
FAST FACTS
Company Name: Milestone Builder Group
Brands: Park Royal Homes, Marcson Homes
Location: Edmonton, Alta.
Full-time employees: Approx. 40
Approximate gross revenue (2019): $40-$50 million
Website: MilestoneBuilderGroup.com
*****
| | |
| --- | --- |
| Miles Kohan, President and CEO of Milestone Builder Group | Kiss Your Landlord Goodbye! Category winner (print) |
This year was building up to be an epic one for the Milestone Builder Group in Edmonton. Last fall, they took home, among other awards, Builder of the Year at both the Edmonton Region HBA and at the provincial level through BILD Alberta. The jewel in the crown, though, was collecting the marquee Design Excellence Award (again, along with a collection of other national accolades – see "Award-Winning Work") at the 2020 CHBA National Awards for Housing Excellence.
"It was a surprise. It was a perfect trifecta," says Miles Kohan, President and CEO of Milestone Builder Group. Not bad for a company that, technically, has only been in business since 2016.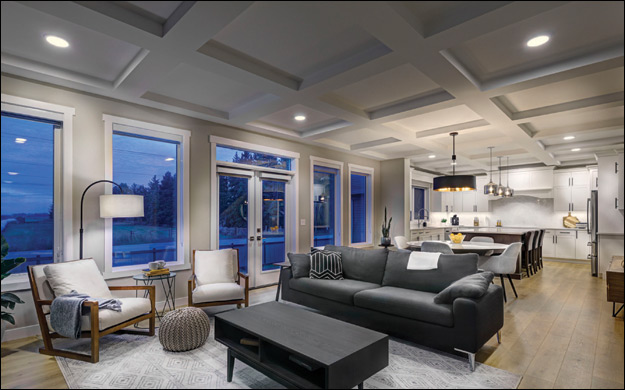 Of course, between the local/provincial and national awards, COVID-19 became a global phenomenon, shutting down everything from restaurants to jobsites – and awards shows. So, instead of collecting their hardware on stage at the end of the annual conference in Banff as planned, the Milestone team celebrated their wins as part of the Virtual Awards Broadcast.
But that didn't deflate Kohan and company's joy. In fact, "it couldn't have come at a better time. It's been a great morale boost to the staff," says Kohan.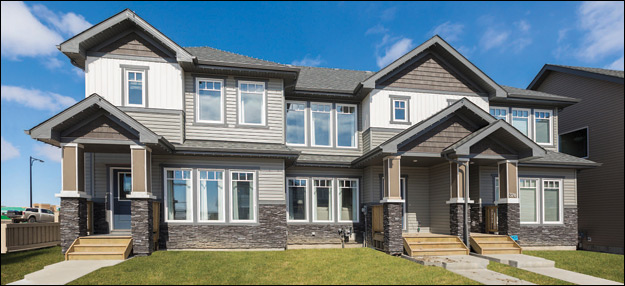 Building a new business
Kohan has been in the building business in Edmonton for more than 20 years, starting off in sales and marketing, then moving into management including a decade at competitor Sterling Homes where he served as vice president. While at Sterling he completed a remote MBA from the University of Wales.
Itching for a new challenge, he learned that former CHBA President John Hrynkow was looking to retire and sell his company, Park Royal Homes. "I was nervous about asking him at first, but it worked out really well."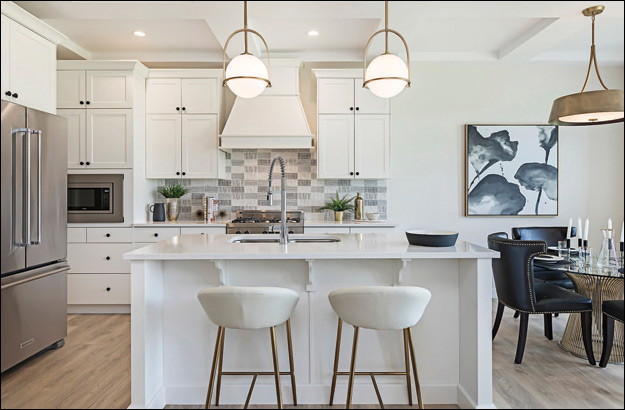 After adding another respected local builder, Marcson Homes, to the portfolio in 2019, Kohan consolidated the company under the banner Milestone Builder Group.
Kohan admits that the name is a bit of a play off his own, but also says that it builds off of the idea that "there's that milestone moment when you buy a home."
The two established brands are the focus though. "We lead with the individual brands to consumers. So you buy a Park Royal or a Marcson home."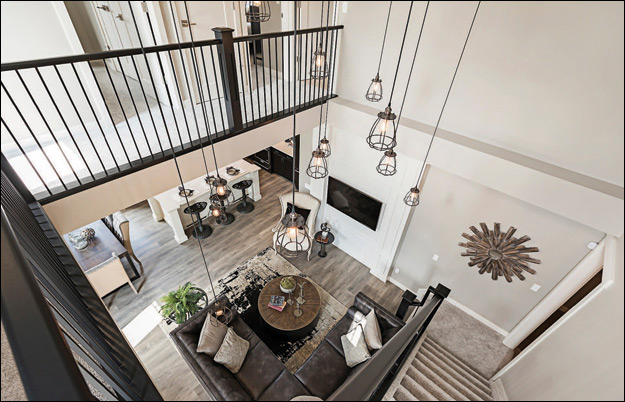 He describes the combined company as a production, fee-simple builder of detached homes, duplexes, and townhouses, currently building in 10 different subdivisions around the Edmonton area. Home sizes range from just over 1,000 sq.ft. to just under 3,000 sq.ft.
When the two brands merged, they decided to pare back from 75 pre-set building plans to their current roster which features the 38 most-popular models. "We do customize our portfolio of plans," says Kohan.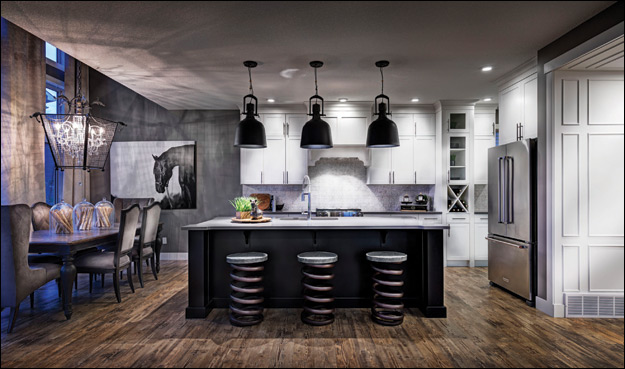 "We've always focussed on the higher end of the finishes," he says, adding that they offer their clients both contemporary and traditional packages. In 2019 they built more than 120 homes.
Award-winning work
Milestone Builder Group was a five-time finalist and three-time winner at the 2020 CHBA National Awards for Housing Excellence.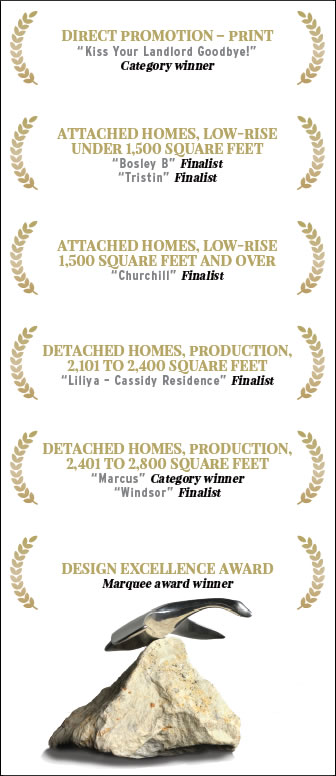 Coping with COVID
Across the country, builders and would-be homebuyers were blindsided by how quickly things unfolded. "Here in Alberta it was a double-black swan event. We were already in the middle of an oil crisis. And then you add in a one in 100-year event, it compounds everything," says Kohan.
Kohan says that by August, sales were down by about 55 percent. "It's as tough as I've ever seen it in over 20 years."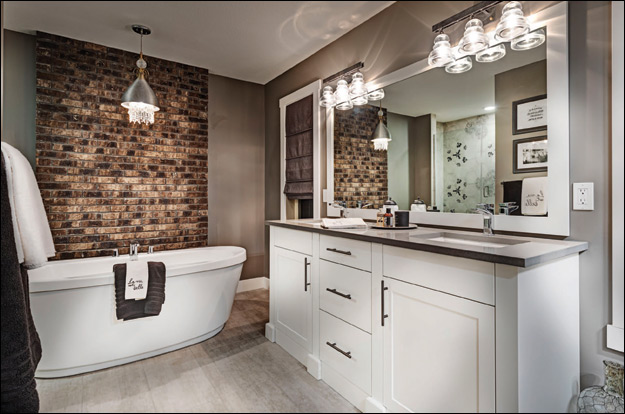 "We went through tonnes of austerity measures," says Kohan, including furloughing a few people, and paring all full-time staff back to a 4.5-day work week. At first, they closed their office and show homes, and put a hold on warranty work but, as construction was deemed an essential service, the jobsites stayed open. "Safety first was the priority," says Kohan.
At the time of writing, their sales office is open and it's business as the "new" usual, with PPE and social distancing measures being taken across the company to ensure everyone's health and welfare, employees and customers alike.
Kohan has always been very involved in the industry including serving stints on the boards of both his local and provincial HBAs. He is currently on the CHBA national board of directors and is the Second Vice-President, meaning that he'll serve as president in 2022.
One project he is working on is to promote the various trades that have helped the company earn the admiration of both buyers and their peers, "To help the people that got us here," says Kohan.
With the proven calibre of their workmanship, everyone involved in Milestone is sure to have many years of rewarding returns once the customers come back in full force.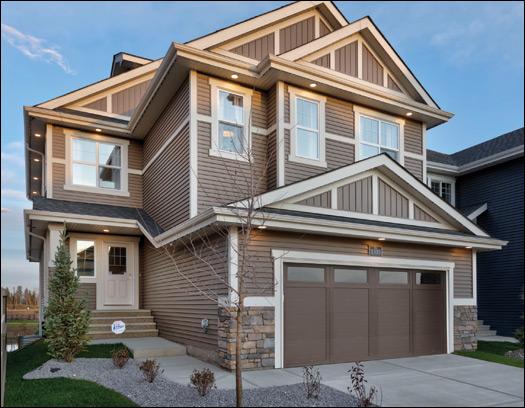 Coming CHBA Events
October 13, 2020 – Entry period opens – 2021 CHBA National Awards for Housing Excellence
October 26 – 29, 2020 – CHBA Virtual Fall Meetings
May 3 – 7, 2021 – 2021 Home Building Week in Canada
---