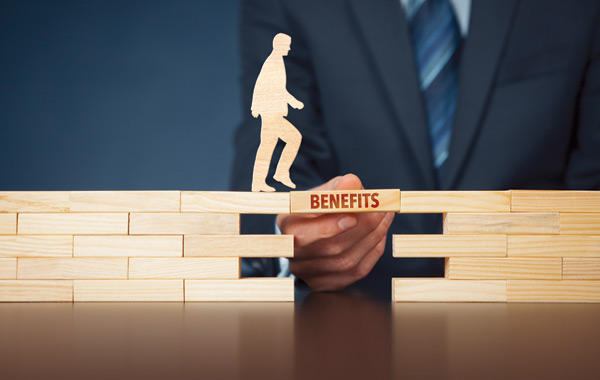 by Eben Louw, CPA, CA
As a businessowner, you know the value of having a solid team to help drive growth and continued success. How to retain valued employees in today's evolving market is another matter. Offering a stake in the business is one option that is gaining popularity among construction company owners, particularly when planning for retirement.
In a recent webinar for CHBA members, CHBA CEO Kevin Lee and Eben Louw, Partner of Succession Services at national accounting firm MNP, discussed how to retain your best employees through bonuses, profit sharing, and employee ownership plans. (Visit chba.ca/webinars to watch the recorded webinar.)
In this article, MNP's Louw delves into the critical first step of structuring such plans: being sure of your business and personal goals. With a challenging environment and a younger workforce that may be motivated in different ways than previous generations, exploring different employee incentive options is becoming critical to achieve company goals. Employee share ownership programs (ESOPs) or employee profit-sharing programs (EPSPs) increasingly are gaining popularity, for retaining or creating incentives for one or more employees, succession planning, or because it worked well for another company.
The right questions to ask, however, may be deeper ones about your goals that are not short-term but are intended for the next three years or longer. You need to be crystal clear on these goals before a plan for employee ownership or profit sharing can be created and executed successfully.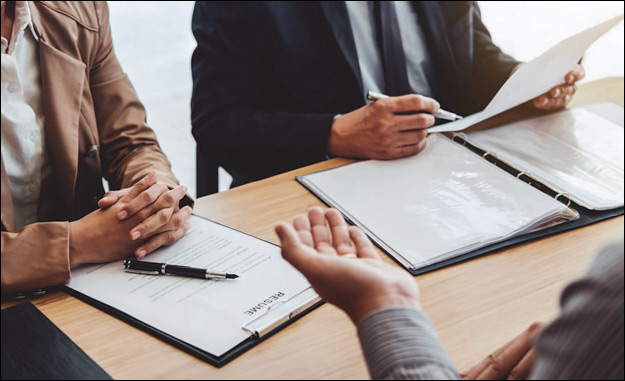 Begin with an end in mind
Unsuccessful bonus or ownership plans often have no criteria attached to them. They aren't linked to the company's goals and expected outcomes, and aren't entirely effective in moving the company forward.
The higher the level of uncertainty regarding desired outcomes, the less the incentive to do better. It is therefore critical to start with goals. Effectively, you have to decide where you want your team to help take your company before you reward them for their hard work.
Goals are varied and unique to your company and your situation. They can be related to company growth, as in a particular product line, division, or geography, or can seek to improve areas of vulnerability such as dealing with increasing competition, employee retention, or high cost of operations, amongst others. You are looking for specific people to contribute to specific outcomes and goals.
A critical consideration while outlining goals is identifying the owner's or leadership's personal goals. Plans would be designed differently for owners or leaders looking to retire in three to five years, compared to those who will be operating the business longer term.
Once the objective is clearly articulated, the next step is to create a strategy to help you get to your desired outcome.
Build a strategic program
People often think an employee incentive program related to the company's success is based on an ownership stake in the company. But there are two forms of rewards to encourage ownership behaviour in employees.
One option allows employees to share in profits, and the other enables them to share in ownership. Both work and can even be used together very effectively.
How you structure these rewards and which options you select – whether a distinct type or a combination of the two – are entirely dependent on your specific business situation and goals, and there is no one-size-fits-all program.
Certain benefits apply to all types of programs, including:
Creating an employee ownership mentality.
Boosting productivity.
Increasing alignment of personal and company goals.
Building a self-motivating company culture.
Employee Profit-Sharing Programs
EPSPs, as the name suggests, are formalized profit-sharing programs in which employee incentives are linked to sharing profits and not ownership of the company. Various approaches are possible and some structures even allow for tax benefits.
The benefits of profit-sharing plans are that they can provide immediate rewards and help build motivation, while simultaneously retaining key employees. They are also relatively easier to create and manage than ownership-sharing plans as there are less legal complexities and employee rights to manage.
Employee Share Ownership Programs
ESOPs often incorporate the profit-sharing features of EPSPs and offer an ownership stake to employees. These range from small minority stakes to a gradual transfer of controlling ownership during the management buyout of a business.
The benefits of ESOPs are often longer-term retention of key people, especially if change in ownership is being phased in due to retirement or the owner's exit from the business. They are a good succession mechanism and can also be a selection ground for future owners.
Share-ownership plans are typically more complex to set up than profit-sharing plans due to additional valuation and legal complexities.
Select the right people
Once your goals are clearly outlined, it is a key time to identify and select the right people to help you get there through ownership or profit sharing.
It's important to identify the people who are critical to achieving your objectives. The person, group of individuals, or teams that you select should be the ones who will stay with the company, be part of your company's end goal, and fuel it. They should display the ability to truly believe in the objectives and be self-motivated to lead the company towards success, functioning as dynamos within the organization. The right people will make a large difference and drive growth and change.
It is worth mentioning the people you select should already be displaying ownership thinking capabilities, even before being offered the incentives. Then, when you add incentives to make key parts of the business self-motivated and pointed in the same direction, the collective effort is greater.
Often people are selected for ownership or profit sharing for reasons such as tenure or a sense more is owed to them. While these may be good reasons, they should not be the primary decision-making criteria. A forward-thinking and strategic mindset is critical while making decisions on employee ownership or profit sharing, so the program magnifies the company's results.
Throughout the processes, two owner behaviours will drive your program's success: engagement and education. Both the company and the employees benefit from consistent dialogue on the program. The company understands its employees' motivations and employees understand the company's desired outcomes and their role in achieving the outcomes. Combined, this mutual support will greatly enhance the success of your company and its people, and how they share in the results they are working for.
To wrap up, employee ownership programs meet more success when you clearly define your end goals and build a program that empowers your people. Once complete, see how they move your company forward in a significant way.
| | |
| --- | --- |
| | For more information, contact by Eben Louw, CPA, CA, Partner, Business Consulting and Assurance, at 604-853-9471 or eben.louw@mnp.ca. |
---