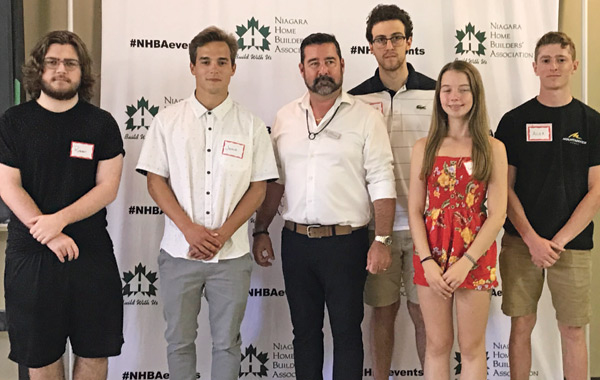 CHBA members have been building, developing, and renovating Canadian homes for generations. We are sharing the extraordinary contributions CHBA members make in their communities every day through our ongoing #CdnBuilt for Generations campaign. Here are a few recent stories. To read more stories follow our hashtag or visit blog.chba.ca/category/giving-back.
**********
NHBA 2020 Scholarship Fund Program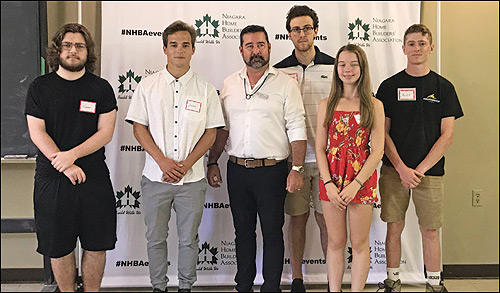 Since 2012, the Niagara Home Builders' Association Scholarship Fund has awarded over $38,000 in scholarships to students entering their first year of post-secondary education. The fund is dedicated to encouraging youth to enter careers in construction, and the importance of continuing education beyond high school.
To raise funds, NHBA holds an annual "Golf Classic" with members of their association for a day filled with golf, networking, and fun to support the scholarship fund. Although the event was cancelled this year due to COVID-19, NHBA proudly continues to support their community's youth, members, and communities. Thanks to the generosity of the NHBA association and its members, six students have been awarded scholarships this year.
**********
The Frances Tarry COVID-19 Relief Fund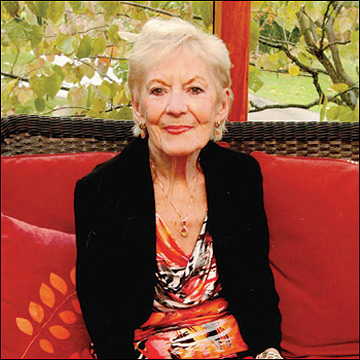 Doug Tarry Homes, a member of both London HBA and St. Thomas and Elgin HBA, has initiated The Frances Tarry COVID-19 Relief Fund in loving memory of Doug Tarry Jr.'s mother. The fund, dedicated to assisting local charitable organizations experiencing operating challenges due to the impact of COVID-19, is a proud partnership formed with the Elgin–St. Thomas Community Foundation. To date, over $19,000 has been given to local COVID-19-related causes and projects. Recipients include the local YMCA, food bank, two projects with the Victorian Order of Nurses, Grace Cafe, Strong Start, and Victim Services Elgin.
The fund in memory of Frances Tarry is still open to receive donations at ESCF.ca.
**********
BILDCares 20 Days, 20 Charities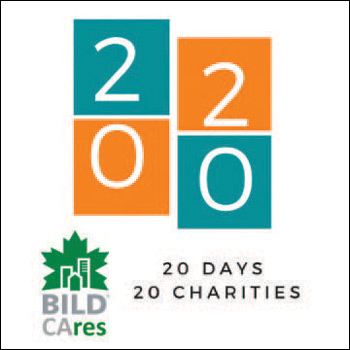 Local association BILD Central Alberta supports charities and community organizations through their BILDCares initiative. This year, they ran a "20 Days, 20 Charities" initiative, beginning on July 10th which ran for 20 consecutive days. Each day, BILD Central Alberta featured a local charity they support directly, creating further awareness of the charity and encouraging support from their social networks for each charitable mission.
"We want to create a positive impact and share a message of support, one that created a feel-good ripple effect in the community," said a member of the association.
BILD proudly supports charities and non-profits ranging from hospitals to food banks. You can view their involvement via their social channels with the hashtags #BILDCares and #CharitySpotlight.
---