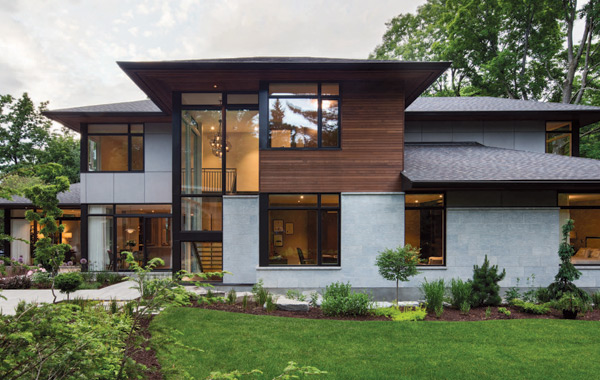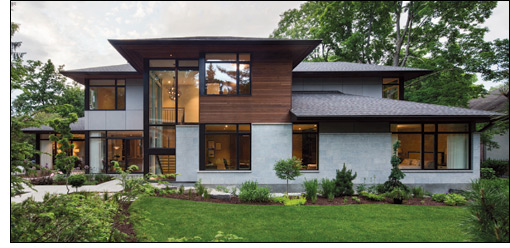 STUNNING & SPECTACULAR ADAIR LIMESTONE
Adair is natural limestone, quarried in Wiarton, Ont. Only Arriscraft offers a wide range of limestone product styles and finishes to deliver versatile design options for homeowners and builders. Adair products include Masonry Units, Parliament and Studio Building Stone, Thin Adair, plus landscaping stones and tile. Available in Blue Grey and Sepia.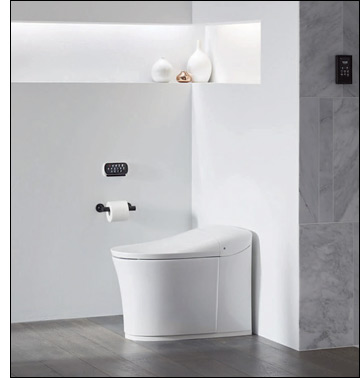 EIR INTELLIGENT TOILET
The Eir intelligent toilet exemplifies the art of innovation, and its flowing lines and personalized finishing details will make a statement in any bathroom. With a full complement of convenient features including heated seat, customizable cleansing, nightlight, hands-free opening/closing, and automatic flush, plus a touchscreen remote, nothing else compares. And the sleek tankless and skirted design combined with a back-to-wall installation allows for concealed connections to make this toilet a beautiful centerpiece to your bathroom.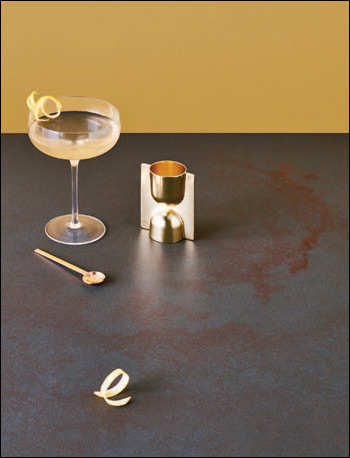 SET A BOLD TONE
Caesarstone is launching a new collection featuring four new colours for 2020. The Dark Collection embraces a contemporary trend in kitchens and bathrooms that has recently set a bold tone. From the classic luxury of Empira Black to the matte infinity of Piatto Black via the evocative patinas of rusted Oxidian and weathered Black Tempal, the Dark Collection presents an intriguing range of captivating hues that bring warmth to the home and an emotional caress to the stone. Shown here, Oxidian.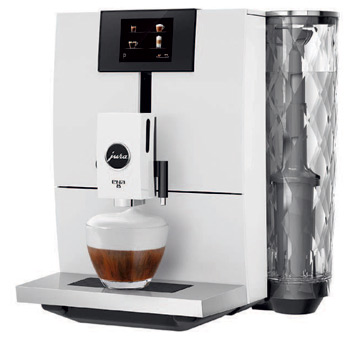 SMALL. SIMPLE. STUNNING
The stunning ENA 8 Super-Automatic espresso machine from Jura is defined by its compact design, cylindrical water tank, TFT display, and brilliant colour variations. Using whole beans, it's simple to prepare specialty coffees including cappuccinos, lattes, and espresso in just one touch. This compact machine is perfect for small and large kitchens.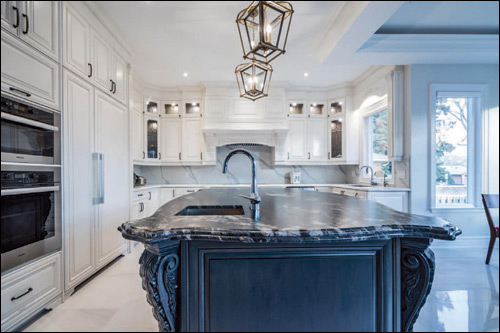 CUSTOM CABINETRY
JH Kitchen Cabinets is a familyowned business that has been operating for almost 10 years. Their team of experts specialize in custom cabinetry and design, and work with you to meet your every need. From the initial stages of consultation, home visits, follow- ups, and installation, they are dedicated to working with each and every client to achieve exactly what they envision to be their dream kitchen. They offer the highest quality, with a diverse selection of designs, at the best price. Their primary goal is to ensure each customer's complete satisfaction.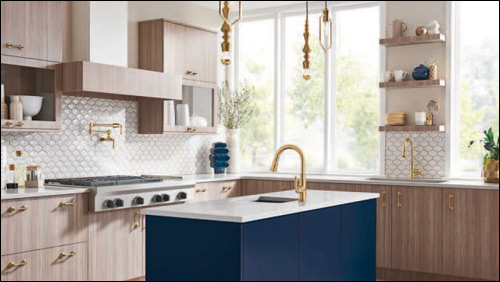 CLASSIC CRAFTSMANSHIP
In the game of chess, you sometimes have to retreat in order to advance. The same is true of design. The new Brizo Rook kitchen collection is a perfect illustration of this: forward thinking, yet rooted in tradition. Its classic craftsmanship style is reminiscent of an early 20th century aesthetic, while contemporary, feminine touches elevate and modernize the look. Offered in five luxurious colours, including the new Brilliance Polished Gold, it is sure to fit any kitchen design. Available at an Ensuite bath and kitchen showroom near you.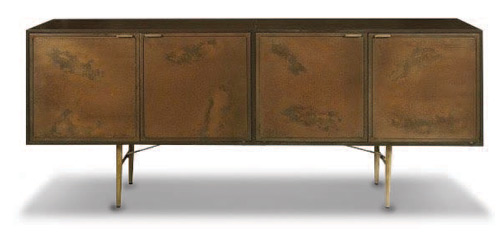 EXCLUSIVE OFFERINGS
Shelter Furniture features exclusive products at discount prices. In a browser-friendly warehouse, from one hip vignette to the next, you'll covet the company's exclusive offerings, including sprawling chic sofas, teak classics, arch floor lamps, and solid slap tables. Shown here the Pacey metal doors evoke character. Providing refined lines in a minimalist shape and plenty of hidden storage options, it's an attractive piece that can be used in any room. For further information visit the website, or the showroom, located at 885 Caledonia Rd. in Toronto.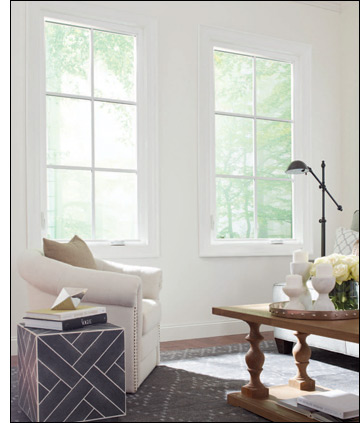 NORTHERN TRI-PANE LEADS THE WAY
JELD-WEN's new Northern Tri-Pane Collection delivers industry-leading energy efficiency that meets and exceeds all Energy Star 2020 criteria. Designed and manufactured by Canadians for Canadians, this versatile Collection offers superior thermal and structural performance and is available nationwide.
---