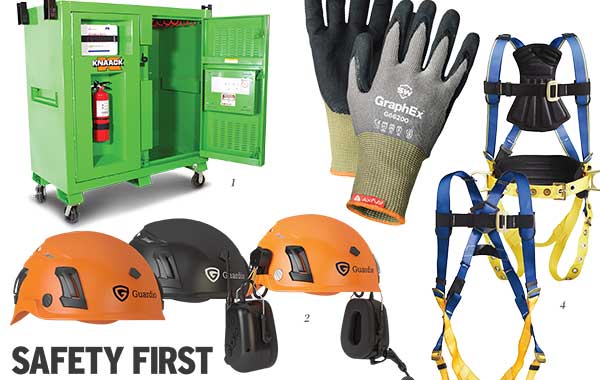 By Braden Alexander
#1 Safety Storage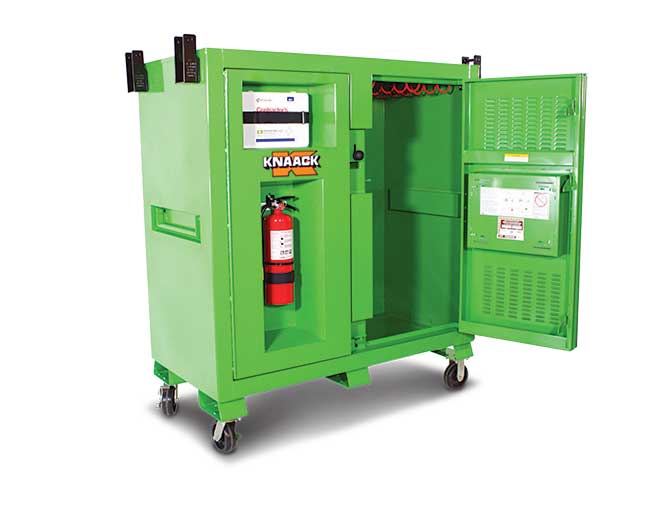 A place for everything, and everything in its place—golden advice for any worksite, but doubly important when it comes to, say, the first aid kit. The Safety Kage from KNAACK provides a sturdy, ventilated, highly visible home for safety gear: easy access to the fire extinguisher, eyewash station, and first aid kit; small shelves for ear plugs and eyeglasses; hooks for hanging safety harnesses; and a latch you can open with your foot.
#2 Headsmart Helmet
A match made in heaven: MIPS, a helmet manufacturer that has revolutionized brain protection systems through decades of research, and Guardio, a leading provider of industrial safety equipment. Together, they've created a safety helmet designed to divert impact to the head away from the brain, offering top-of-the-line protection from brain injury which, alarmingly, was the cause of 25% of all construction fatalities from 2003–2010 according to the U.S. Centers for Disease Control and Prevention.
#3 Cut-Resistant Gloves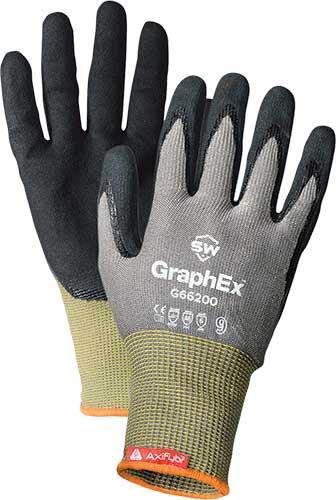 Tough enough to offer 21% more cut-resistance than the leading HPPE gloves, yet sensitive enough to use your smartphone— the new GraphEx gloves from SW have struck that fine balance between protection and dexterity. Made with a proprietary yarn called AxyFybr, and without silicone or fibreglass, these gloves are harder than a diamond, 200 times stronger than steel, and only a single atom thick. Tough and sensitive. Isn't that always the goal?
#4 Superior Safety Harness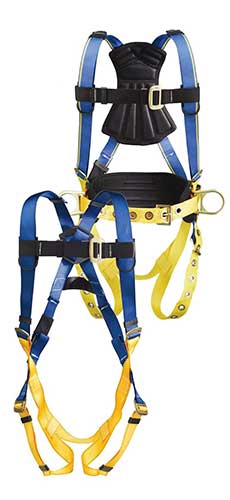 A typical safety harness is made to catch you if you tumble on a jobsite, but that's about it. The latest Blue Armour and LiteFit harnesses from Werner are designed to hold you comfortably while you wait for rescue. An easy-to-grab Relief Handle allows you to shift your body into a sitting position, removing pressure from your femoral artery and allowing for a smoother recovery. Less dangling damsel in distress and more "I'll hang here while you sort this out."