CHBA members have been building, developing, and renovating Canadian homes for generations. We are sharing the extraordinary contributions CHBA members make in their communities every day through our ongoing #CdnBuilt for Generations campaign. Here are a few recent stories. To read more stories follow our hashtag or visit blog.chba.ca/category/giving-back.
********
HAVAN Zips Up its 25th Annual Coats for Kids Campaign with More Than $25,000 Raised
Members of the Homebuilders Association of Vancouver (HAVAN) took part in their 25th Annual Coats for Kids campaign in support of the Lower Mainland and Surrey Christmas Bureaus, two organizations that help provide warmer winters and brighter holiday seasons for families in need. While COVID-19 restrictions posed some challenges with limited access to drop-off locations, members from across the region collectively surpassed the $25,000 goal with a total of $25,150 raised and hundreds of coats and warm winter items collected for families in need in the Lower Mainland.
********
Avonlea Homes Embarks on Holiday Shopping Spree for Kids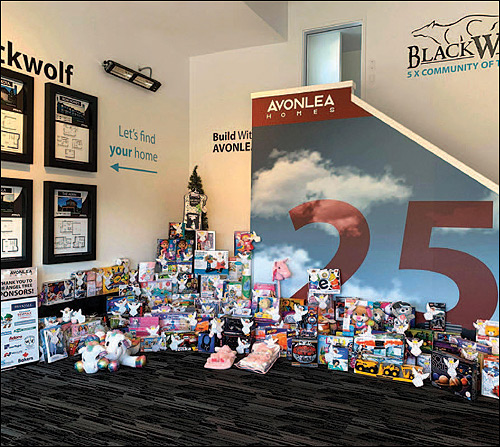 After a challenging year, BILD Lethbridge member Avonlea Homes put smiles on the faces of youth in their community through Lethbridge Family Services' Angel Tree Christmas Campaign. Together with their trade partners, Avonlea Homes raised more than $5,000 to purchase 180 gifts for children of all ages in their community. This was their second year participating in the program, and after feeling the effects of COVID-19 locally, Avonlea Homes decided to ramp up their efforts to give back in a big way. For over 28 years, the Angel Tree Christmas Campaign has distributed toys to children and youth in the Lethbridge area whose families who need some support.
********
CHBA-Central Okanagan Members Build Gingerbread Homes in Support of Habitat for Humanity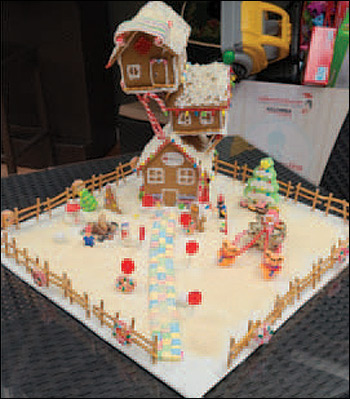 Over the holiday season, members of CHBA-Central Okanagan participated in Habitat for Humanity Okanagan's "There's No Place Like Home" virtual Gingerbread House Photo Contest. Participants were encouraged to submit photos of their best gingerbread house to be voted on by the community. To show their support for housing affordability in their area, CHBA-Central Okanagan was the title sponsor of the initiative. "This year has been challenging and we wanted to give the community a much-needed feel-good activity over the holidays that supports a cause that is incredibly important in our region – access to housing that is affordable," says Daniel Winer, Executive Office of CHBA-Central Okanagan. With generous member and community donations, the contest raised more than $15,000 for Habitat for Humanity Okanagan.
---