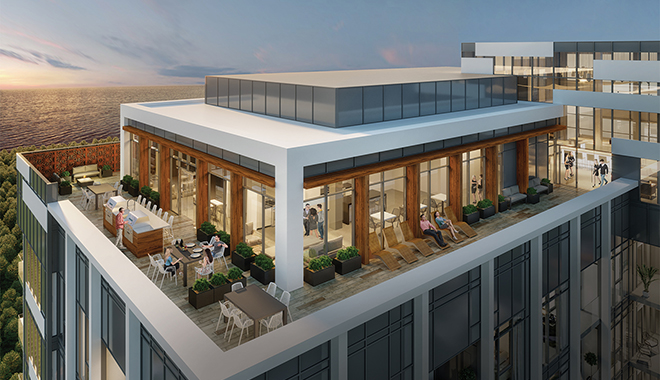 Collectively, heating, cooling and operating the lights and other fixtures in all the homes across the country are one of Canada's largest contributors to greenhouse gas emissions. This is why it's important to reduce household energy consumption. To date, most efforts have focused on retrofitting existing single-family homes or building efficient new homes.
But there's a pilot program in Ontario that's focused on achieving those goals for multifamily high-rise buildings. Energy Star's Multifamily High-Rise (New Construction) certification provides the guidance to help builders and developers meet or exceed the 2017 Ontario Building Code's energy reduction requirements by at least 15 per cent. This is the first program in the country to explore an efficiency standard for high-rise multifamily residential buildings. (CHBA was involved in initiating the pilot project and the early phases of developing it before EnerQuality, the organization that coordinates Energy Star programs in Canada, took the lead on the program.)
These goals are met by incorporating a variety of energy savings components including high-performance windows and exterior doors, higher-than-code levels of insulation, improved airtightness, efficient HVAC systems, and the use of Energy Star certified lighting and appliances. "It's a performance-based metric, so it gives builders a lot of flexibility," says Monica Curtis, EnerQuality's newly appointed president and CEO.
Completion of the program is a three-step process: Enroll, submit a design and then submit as-built documents which are reviewed by EnerQuality to complete quality assurance before certifying the building.
Vince Molinaro, president of the Molinaro Group, which are CHBA members in West End Home Builders' Association, was not only one of the first builders to sign on, he served on the steering committee that developed the program.
"We've always tried to build sustainably. It's good for the environment, and the quality of life for the people living there," says Molinaro. Prior projects include its geothermally heated and cooled Strata and the LEED Silver Paradigm, both located in Burlington, Ont. Participating in the pilot project was an obvious next step. "It's about us getting ahead of the [building] code. And we think it's a great way to get other builders excited," says Molinaro.
Illumina, a 21-storey, 160-unit condo in Burlington features all the amenities buyers are looking for: A hotel-style lobby, gym, party room, rooftop terrace, plus sustainable energy conservation built-in. With an expected completion date of October 2022, Illumina is on track to be one of the first high-rises certified under the program.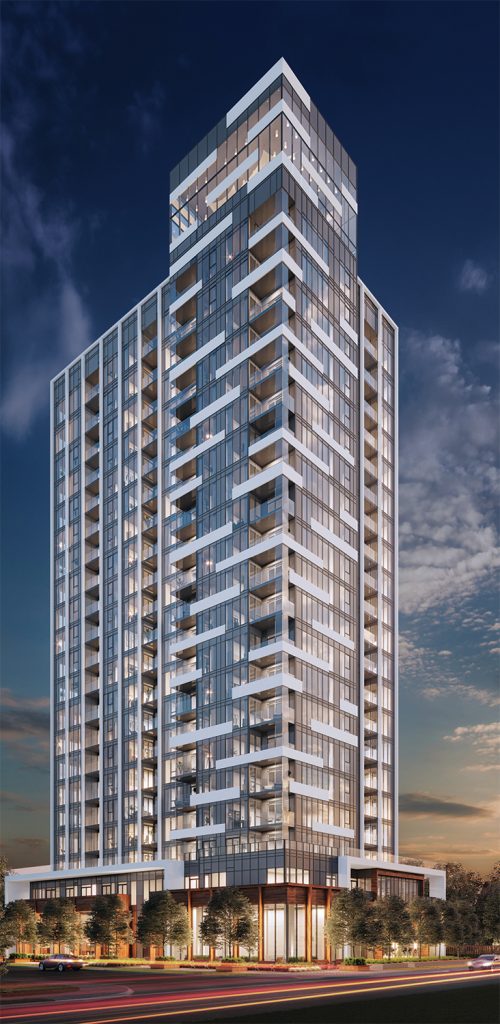 The developer will meet the program's goals through a variety of means. "Lighting is big. Low-flow plumbing fixtures use less energy. Higher R-values in insulation. A more airtight building envelope including better windows. They all play a part," says Molinaro. He estimates that achieving an overall 15-per-cent reduction in energy consumption will add one per cent or less to overall project costs.
There are many other benefits to getting a building Energy Star-certified. For one, it's a valuable marketing tool. "The program provides a cost-effective way to show consumers their building uses less energy, has better air flow, fewer drafts, lower operating costs, and increased comfort throughout private and public spaces," says Curtis.
Molinaro agrees. "It's very easy for purchasers to understand. You'll pay a little bit more, but you'll save on your energy bills while you live there and have a higher resale value [when you're ready to sell]."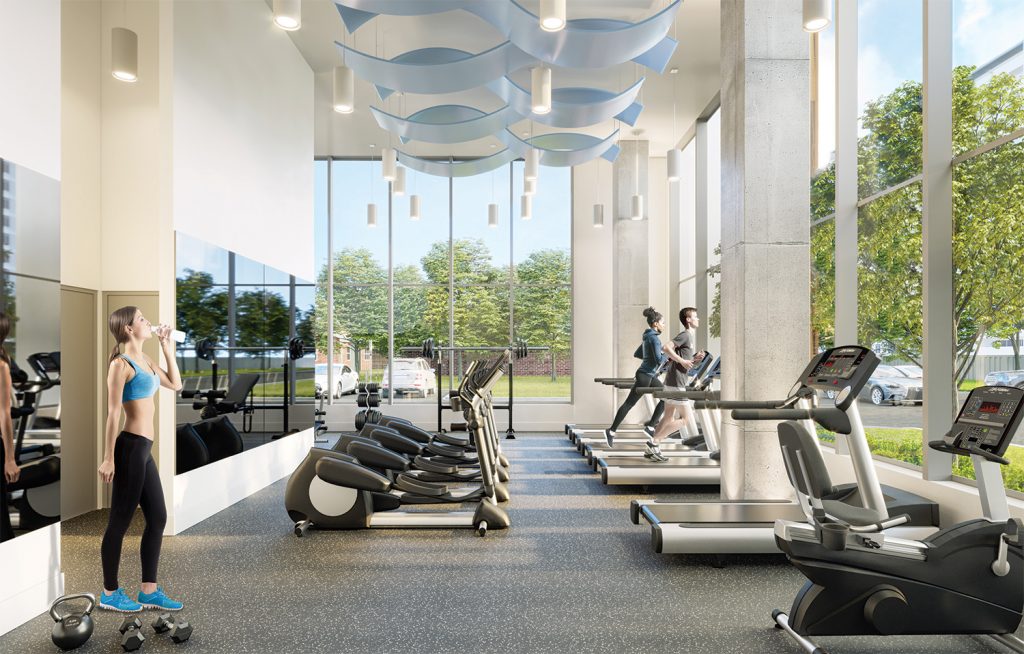 Similarly, building operators will achieve long-term savings through reduced energy costs and the potential to attract above market rental rates based on the draw of living in an energy efficient building.
Beyond the appeal of lower operating costs, investors are increasingly focused on their ESG (environmental, social, and governance) criteria. Money invested in an Energy Star-certified high-rise project support those ESG goals. "Investors are looking for verification, and Energy Star certification provides the evidence that a project meets those sustainability objectives," says Curtis. Backing by the federal government gives the program "an added seal of support."
" Investors are looking for verification, and Energy
Star certification provides the evidence that a
project meets those sustainability objectives"
"Energy Star is the most recognized energy efficiency program in the world with over 90 per cent consumer recognition. It's the most successful green building program in Canadian housing with more than 100,000 Energy Star homes already certified in Ontario by EnerQuality," says Curtis.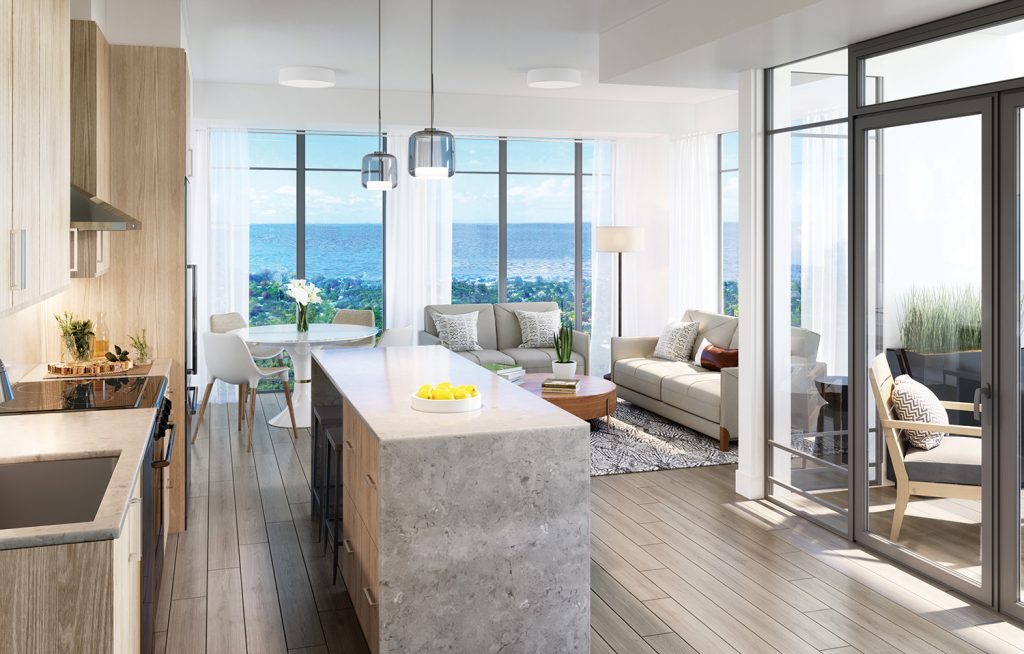 Builders are provided with regular training sessions and ongoing support through the years' long process of going from planning to construction to occupancy.
Participating builders also have the opportunity to provide on-the-ground feedback from trying to achieve these goals and help develop a standard for Natural Resources Canada to publish that reflects the country's varying climate conditions.
Since the official launch of the five-year pilot project in October 2018, more than 20 builders have signed on, submitting more than a dozen buildings with more than 2,300 units enrolled. The projects already enrolled in the program are located in eight different communities across Southern Ontario: Toronto, Guelph, Mississauga, Kitchener, Burlington, Aurora, Etobicoke and Whitby.
EnerQuality is still accepting applications for the pilot program in Ontario. The goal is to eventually take the program national, while recognizing the need for regional variations based on local climatic conditions and other factors. For the next phase, EnerQuality is currently in the preliminary stages of rolling out a multifamily pilot project in British Columbia.
For more information, visit enerquality.ca/esmfhr.