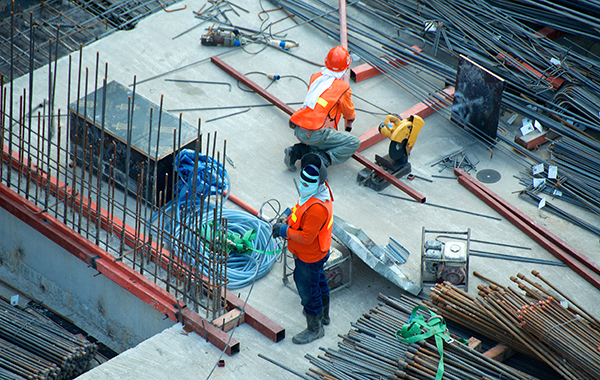 By Richard Lyall
The construction industry accounts for nearly eight per cent of Ontario's GDP and directly employs more than 400,000 workers, along with another 800,000 in supply chain and other types of work.
A healthy construction industry is therefore critical to the economic success of the province. And, to keep the wheels of the industry turning, we need experienced trades with appropriate skills to do the work.
The construction industry – and the residential sector in particular – relies to a great extent on immigrants with specialized skill sets to come to Canada and fill those roles. Many foreign-trained trades have the skills that are needed to build our homes – and of course they also buy homes themselves.
To continue building our homes, it is imperative that we have a continued steady pipeline of skilled trades coming into the country via immigration. Domestic training cannot keep up with demand.
Greater recognition
The Province has asked the federal government to expand the Ontario Immigrant Nominee Program (OINP) to allow for greater recognition of experience and skills in the voluntary skilled trades from overseas. We've requested that the feds double the present number allowed under the program to 18,000 from 9,000.
Specifically, we have also requested that the feds reclassify and prioritize NOC codes so that NOC C and D can qualify for express entry. We also want to increase the number of seats allocated within the OINP from 1,000 to 9,000 for general labourers (classified officially as NOC Level C and Level D).
Additionally, we would like to see it made easier for the provincial minister responsible for immigration to allocate seats to specific industries based on labour market needs.
Immigration is primarily a federal responsibility, so our asks at the provincial level are very much contingent upon federal immigration reform.
For a long time now, our immigration system has disproportionately recognized immigrants who have certain education, certificates and language skills. Foreign-trained workers, especially in the voluntary trades, are often overlooked.
That must change.
If we are to put a dent in the shortage of housing, we must ensure we have the workers with skills to build them.
More than 100,000 workers are expected to retire in the province over the next decade and shortages are expected in several trades. Domestic training and hiring alone will not be enough to keep up with demand.
Nationally, BuildForce Canada reports that 309,000 workers will need to be recruited over the next decade to keep up with the anticipated number of retirements.
Canada falling short
A report done by RBC, called Powering Up: Preparing Canada's skilled trades for a post-pandemic economy, indicated that Canada will face a shortage of at least 10,000 workers in Red Seal trades over the next five years, a deficit that swells tenfold when 250 provincially regulated trades across the country are included.
The same report also showed that Canada is falling short of its goal to bring in 3,000 skilled tradespeople annually through immigration, admitting 2,365 such newcomers in 2019 through the Federal Skilled Trades Program.
RESCON and other industry stakeholders are working to make more youth, women and people from BIPOC and underrepresented communities aware of the opportunities that exist in the skilled trades.
Raising awareness
Thanks to funding form the Ontario government, additional recruiters will also be going into high schools to raise awareness of the trades. Presently, women make up just 11 per cent of new registrants for apprenticeship programs and continue to represent less than four per cent of workers in the most in-demand trades. We must continue to make women aware of opportunities in the trades.
But immigration will continue to play a major role, so we must recruit more skilled trades from overseas.
Canada has raised its immigration targets. We are set to welcome almost 431,645 new immigrants this year, 447,055 in 2023 and 451,000 in 2024.
If we are to remain competitive, it is critical that a good chunk of these new immigrants have skilled trades experience.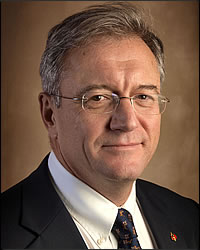 Richard Lyall is president of the Residential Construction Council of Ontario (RESCON). He has represented the building industry in Ontario since 1991. Contact him at media@rescon.com.