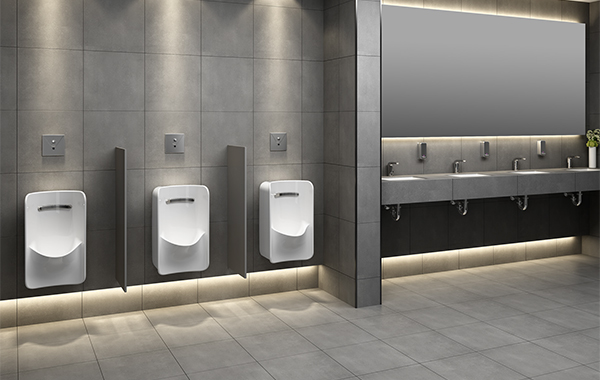 SPONSORED CONTENT
If cleanliness, safety and convenience weren't top of mind in the housing industry already, the pandemic certainly underlined the need to be leading edge. Be it for lowrise communities, highrise condos, related public facilities or commercial installations, builders and developers of every stripe want the latest and greatest when it comes to sanitary fixtures and fittings.
For that, you can turn to LIXIL – a manufacturer of pioneering water and housing products that solve every-day, real-life challenges to make better homes a reality for everyone, everywhere.
Clean and hands-free solutions
LIXIL is the most comprehensive global company in the housing and building industry, focusing on human-centric innovations that enhance people's living spaces. From sanitary fixtures and fittings to a full line of materials for houses and major architectural buildings, the company brings together connected expertise, beautiful design, reliable quality and a responsible approach to business.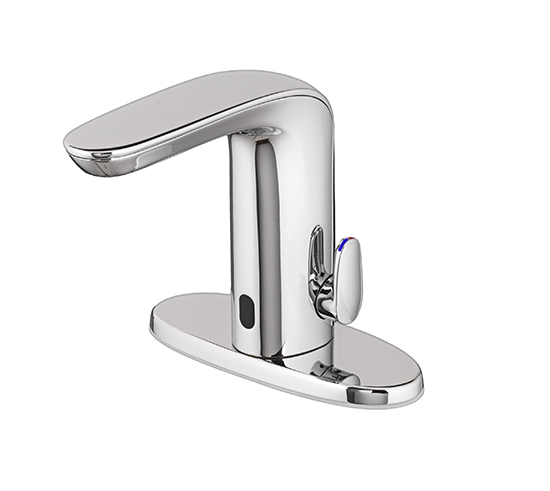 With a history dating back to 2011, following a merger of five of Japan's most successful building materials and housing companies, today LIXIL's brands include some of the most trusted names in the industry – notably American Standard, Grohe and the Permasteelisa Group. The company provides a comprehensive array of products and services through its four major business units:
LIXIL Water Technology
LIXIL Housing Technology
LIXIL Building Technology
LIXIL Kitchen Technology
Japan-based business units covering sales, distribution and retail and house services
Whether you're building a modern office in a business complex, a single-family home, condo of any design, an airport, school or museum or just about any other type of structure, LIXIL's ambition is to create good living through a focus on technology that truly enhances our everyday lives.
The heart of the LIXIL brand
Better homes for everyone, everywhere – quite simply, that's the company's goal. Every brand in the LIXIL portfolio shares this purpose and brings it to life in its own distinctive way, defined by each brand's individual values and the cultures and communities it serves. The LIXIL global design team represents the voice of the consumer across all our brands, and it's at the heart of everything the company does.
Consumer-centric design
Achieving this objective requires a deep, thoroughly researched understanding of our consumers – for the global design team, everything begins with consumer-centric thinking. LIXIL's aim is to design and develop relevant, purpose-driven products that solve real-life challenges and add tangible value to everyone's daily lives.
Consider just some of the company's signature products and solutions:
American Standard SmarTherm technology
SmarTherm safety shut-off: Integral thermostatic hot water temperature limiter meets ASSE 1070 without a separate thermostatic mixing valve.
Clean, integrated design: All electronics contained in faucet spout. No control box below deck.
Easy installation and maintenance: Faucet installs from the top, and all serviceable parts are easily accessible.
Above-deck mixing: Allows user to manually adjust temperature. Adjustable hot limit stop. Red and blue indicators.
Removable mixing handle: Installer can set temperature and remove handle to prevent user adjustment. Cover plug included.
Hygienic, touch-free operation
Flexible Selectronic platform with programmable sensor and interchangeable power supplies.
Not to mention a complete range of bathroom sinks for all installation requirements, from countertop to wall-hung and healthcare models.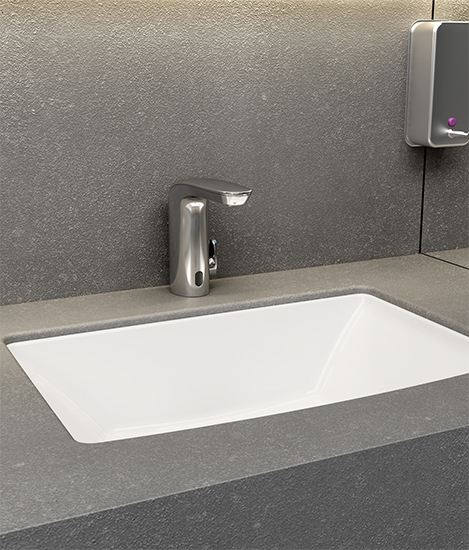 And nowhere does LIXIL's commitment to excellence and technology shine through more than with its water tech brands – Amercian Standard and Grohe. Health and safety are of primary concern, by providing product solutions that offer hands-free sensor operation, as well as superior cleaning innovations. Designed with enhanced hygiene in mind, American Standard and Grohe strive to provide solutions that help combat the spread of COVID-19 and other bacteria, to restore comfort and safety to users around the world.
For example, American Standard and Grohe proximity sensor-operated faucets are built to withstand the rigors of commercial installations. Engineered to utilize state-of-the-art technology, hands-free faucets are an appropriate solution anywhere cleanliness, function, design and economy are priorities – in public restrooms and residential bathrooms.
This signature proximity sensor technology also extends to American Standard's flush valves, which offer durable, dezincification-resistant brass construction outside, and clog-resistant technology inside, to ensure on-site dependability and a significant reduction in maintenance, even in the most demanding locations. Sensor operation allows for hands-free use, providing peace of mind.
Indeed, powerful things happen when your flush valve and chinaware are designed together. Engineered systems from American Standard combine fixtures and flush valves that were designed together to deliver superior performance while using less water.
For even more peace of mind, all American Standard commercial fixtures and flush valve combination come with an extended five-year warranty.