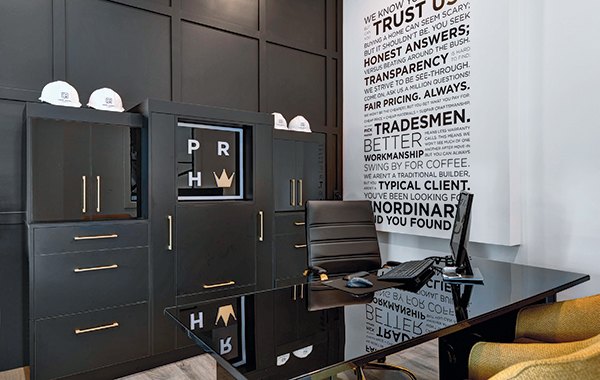 By Emily Fielden,
Communications & Social Media Officer, CHBA
Miles Kohan followed a unique path to pursue his lifelong passion. The founder, president and CEO of Edmonton's Milestone Builder Group – a consolidation of Marcson Homes and Park Royal Homes – began his early years in competitive figure skating in northern Manitoba, followed by a brief stint in insurance shortly after high school, then transitioned into real estate. Over the years, while managing a fastpaced career, Kohan has also built a fulfilling life raising four kids, travelling to new places with his wife, and staying active in the gym or out at the lake.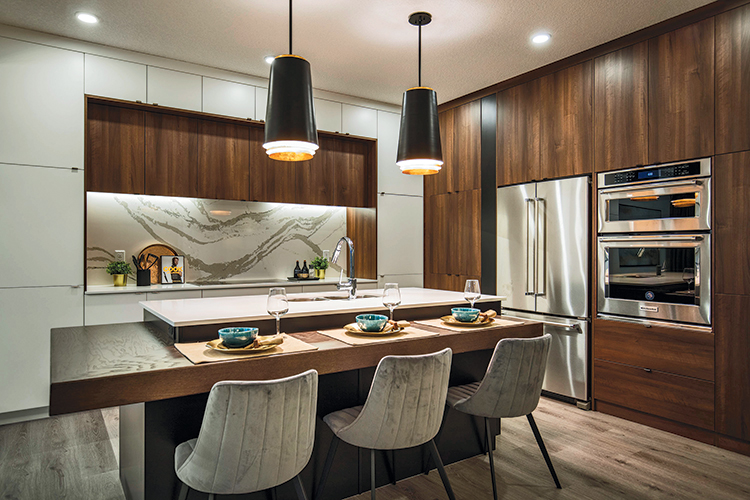 But how did his career in homebuilding get its start? Kohan recalls "being bit by the real estate bug" in his early 20s, when he landed a gig on tour with motivational speaker Tony Robbins.
"I was promoting real estate investing through Tony's franchise network when someone asked me why I wasn't taking my own advice, then pitched me on doing a deal," recounts Kohan. "I accepted the challenge, and it worked out – I sold a 100-unit project in a couple of months, purchased a mobile home park, and found that I had a real fascination for the industry."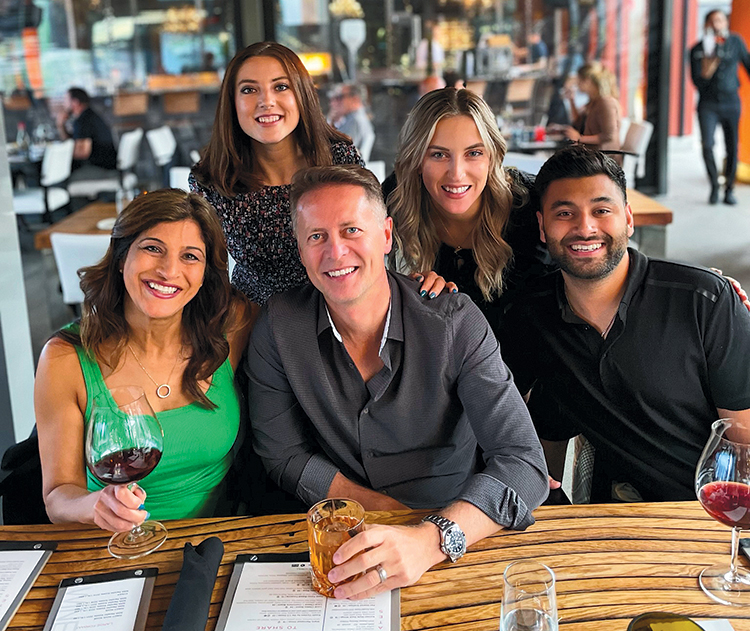 That experience subsequently led to Kohan's enriching journey into the homebuilding sector, where he moved up the ranks at Calgary- based Jayman BUILT, then at Homes By Avi, followed by 10 years at Sterling Homes, all while pursuing an MBA from the University of Wales.
Today, with more than 25 years of industry experience under his belt, Kohan estimates that he has helped move in more than 3,500 homeowners across Canada.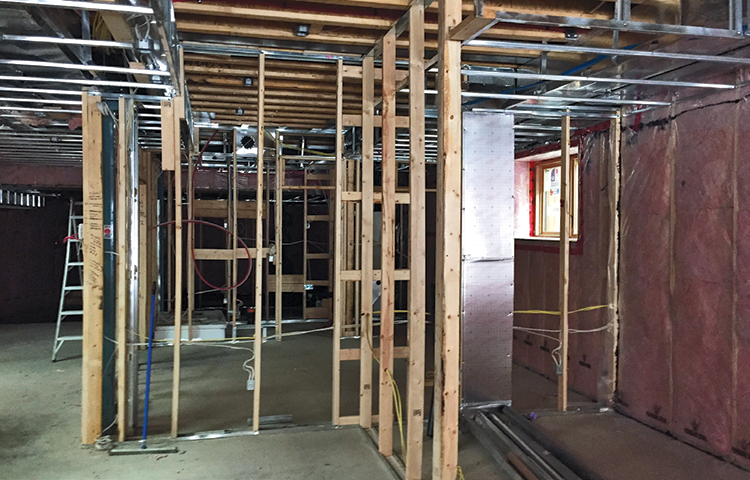 Award-winning builder
Milestone Builder Group specializes in homes targeted at the move-up buyer. With a focus on single-family and some multi-family development, the company aims to implement high-end finishes and options, while still maintaining the value created by production building.
"Our mantra at Milestone is 'setting the stage for included value,'" says Kohan. "We're focused on giving our buyers the key features and luxury finishes they really want in their homes, like quartz countertops and LED lights, while still placing focus on affordability."
It's with this commitment to value and integrity that Milestone Builder Group has won more than 20 prestigious housing awards over a two-year period, including becoming Canada's first and only builder to win the top award for builders at the local, provincial and national level of CHBA all in the same year.
It's an achievement that Kohan is particularly proud of: "In order to win the "Triple Crown" of residential homebuilding awards, you must excel in design, construction quality, and customer satisfaction. Since the awards are judged by experts in the industry country-wide, that widespread recognition has been the most significant accomplishment for us so far."
Success requires new, diverse voices
Kohan's success didn't come without hard work, passion, and a strong willingness to learn. Like many starting off in the residential construction industry, he was exposed to real-world, hands-on experience prior to pursuing educational opportunities.
"My formal education came after I had spent some time working in the industry," says Kohan. "My mind was a sponge, and as I became immersed in the industry, I wanted to pursue higher education to really hone my skills and bring more value to the companies I worked for."
A long-standing member of CHBA, Kohan says the Association provides an opportunity for members to explore career development outside of formal education. "Being active in the Association keeps you plugged into what's going on in the industry, while giving you first-hand access to new information, connections and referrals to business contacts."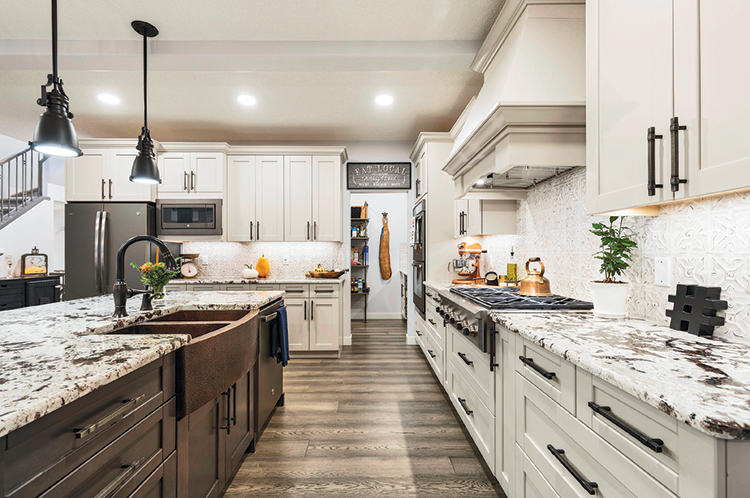 It's for this reason that Kohan became highly engaged at the local, provincial and national levels of the Association.
"When I was at Jayman BUILT, I was in charge of running their awards program, so I saw an opportunity to join CHBA Edmonton's Alberta Provincial Marketing Committee. That was the beginning of my now deep involvement with the Association as a whole."
From there, Kohan held a variety of volunteer roles at all three levels of CHBA, including second vice-president of Building Industry and Land Development (BILD) Alberta and chair of the CHBA National Marketing Committee. He has also volunteered his time with other industry organizations, including chairing the Alberta Home Warranty Program. Through his 10-plus years of involvement, Kohan has seen the Association evolve into a diverse community of industry experts steering the conversation around residential construction, including amongst government and political stakeholders. He attributes the success of CHBA's advocacy to the unique set of backgrounds championing and innovating on behalf of the sector – and he's keen to see more fresh perspectives come to the table.
"Don't be afraid to put your name forward and speak up. People assume that there will always be others who know more than them, but new, diverse voices in councils mean more innovation, more well-rounded decision-making, and ultimately more success for the industry. That's where you can really make an impact."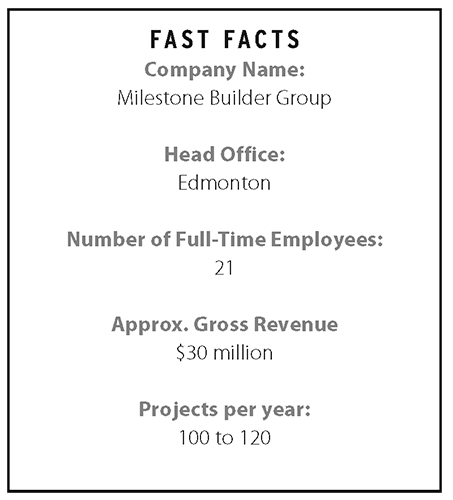 Designing for the future
It's no secret that homebuyers are looking for different features in their homes than, say, two years ago. And as someone who has been front and centre in the action, Kohan has identified a few trends amongst his buyers.
"Home offices, or well-thought-out workspaces, are definitely on the rise," says Kohan. "Usually, people are looking for two or three dedicated workspaces to accommodate parents working from home and/or kids taking classes from home."
Further, Kohan sees more and more buyers wanting to "future prep" their homes with a secondary suite, such as a basement apartment or laneway house. Kohan says this trend is rising because "as interest rates increase and affordability issues persist, many of our buyers are looking to include an additional rental suite to supplement their mortgage," noting that multi-generational families are also requesting additional suites to house their children, relatives or aging parents.
Finally, Kohan asserts that historically, he'd seen multi-family, higher density development trending upward prior to the pandemic. But recently, he sees a return to the desire for single-family homes. "People across the country are really paying attention to their quality of living, so if they can afford it, they're consistently choosing single-family over multi-family homes."
An avid world traveler who has lived in several cities across Canada, including Vancouver, Toronto and Calgary, Kohan is excited to tour the country and speak with members in different areas to understand their unique set of challenges.
"While many issues impacting housing are country-wide, each city has its own nuances," says Kohan. "In my new role, I look forward to not only helping further the national priorities, but also representing our boots-on-the-ground members in ensuring those regional differences are recognized and adequately addressed."
And whether it be his years as a motivational speaker, or his entrepreneurial spirit, Kohan is also intrigued to hear about the diverse set of goals, aspirations, and innovative ideas coming from CHBA members across Canada.
His final advice for those looking to make strides in their business and the industry as a whole: "Don't miss out on being part of the narrative. Get engaged with the Association, join a committee or council, and make your voice heard because if you don't, while you might benefit from the work of our most engaged members, you'll only be taking the crumbs left on the table."