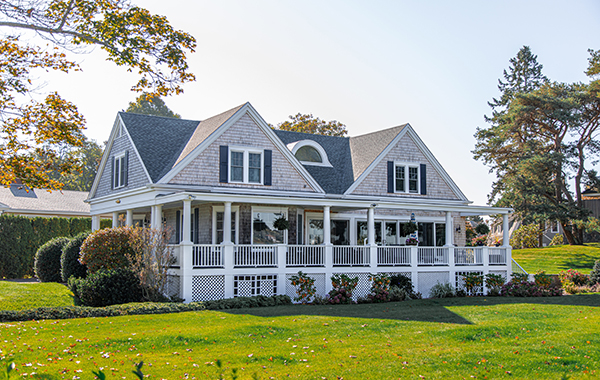 By Brett Cass
Technical Manager, Net Zero Energy Housing, CHBA
The CHBA Net Zero Home Labelling Program has been running since its pilot in 2015 and has labelled more than 1,000 homes in Canada to date. The Program provides the industry and consumers with a clearly defined and rigorous two-tiered technical requirement that recognizes Net Zero and Net Zero Ready Homes, and the builders and renovators who label them. A national network of CHBA Qualified Net Zero Service Organizations and Energy Advisors work directly with the builders and renovators to design, model, test and inspect each home. The program has become an important stepping stone in Canada's pursuit to a sustainable future. In efforts to provide up to date analysis of the Net Zero Home Labelling Program to members, CHBA's Program Summary Reports take a detailed look at the program over time. The report supports CHBA members' voluntary adoption of Net Zero Energy (NZE) housing by building awareness and knowledge via the consolidation and sharing of information. CHBA members can download the summary reports for free (non-members can purchase them) at chba.ca/nzhlpsummaryreports.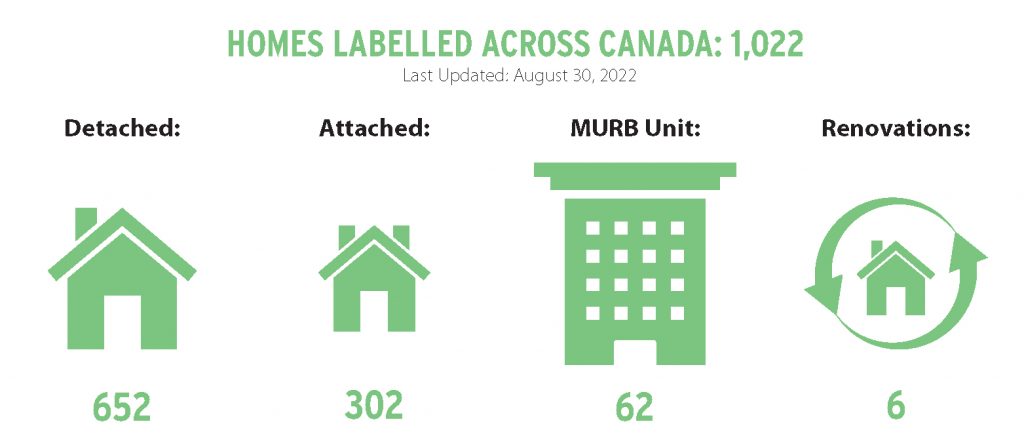 Fuel sources
The chart above shows the fuel source configuration of Net Zero and Net Zero Ready Homes. The fuel sources that are used in these homes include electricity, natural gas, propane and solar thermal water heating. In the categories above, "all-electric" means that the home uses only electricity, and "dual source" means that the home uses electricity and either natural gas or propane. Many different reasons influence why builders choose the fuel source configurations that they do. Some examples are upfront cost, operational cost, availability and homeowner goals.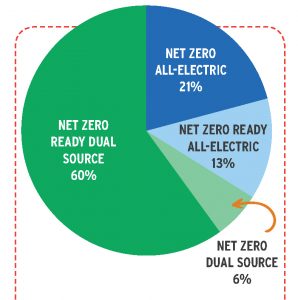 Building envelope
An R-value is a measure of an assembly's resistance to heat flow, with a higher value being favourable. Building envelope assemblies, such as walls, ceilings and foundations, all have R-values that can be measured by considering the heat loss properties of all the materials used within the assemblies. This includes not just the actual insulation, but also the structural studs, cladding and interior drywall. Using higher R-values decreases the demand on space conditioning equipment, such as furnaces and heat pumps, for both heating and cooling the home.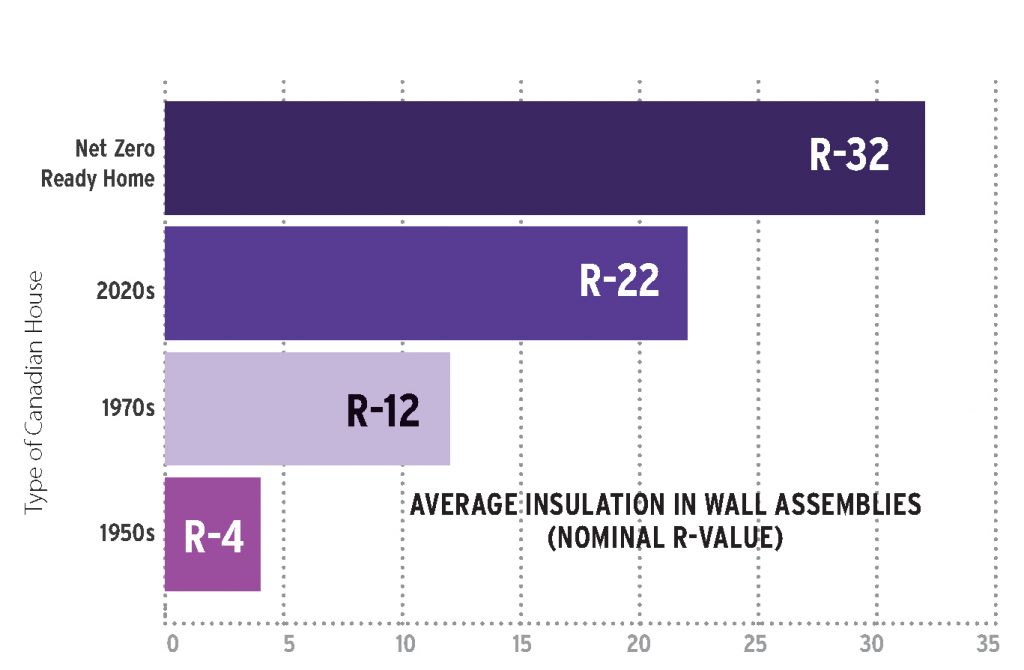 Airtightness
Airtightness is a measurement of how resistant a home is to air leakage. Airtightness is measured in air changes per hour (ACH@50Pa), with a lower value meaning better performance. The airtightness is calculated by performing a blower door test on the home. The ACH result indicates the number of times the air is replaced in one hour compared to the volume of the home. For example, an ACH@50 of one, two or 0.5 means the amount of air replaced in one hour is the same, double or half (respectively) the volume of the unit being tested. The CHBA Net Zero Program has a performance target of maximum 1.5 ACH@50 for detached homes and maximum 2.0 ACH@50 for attached homes.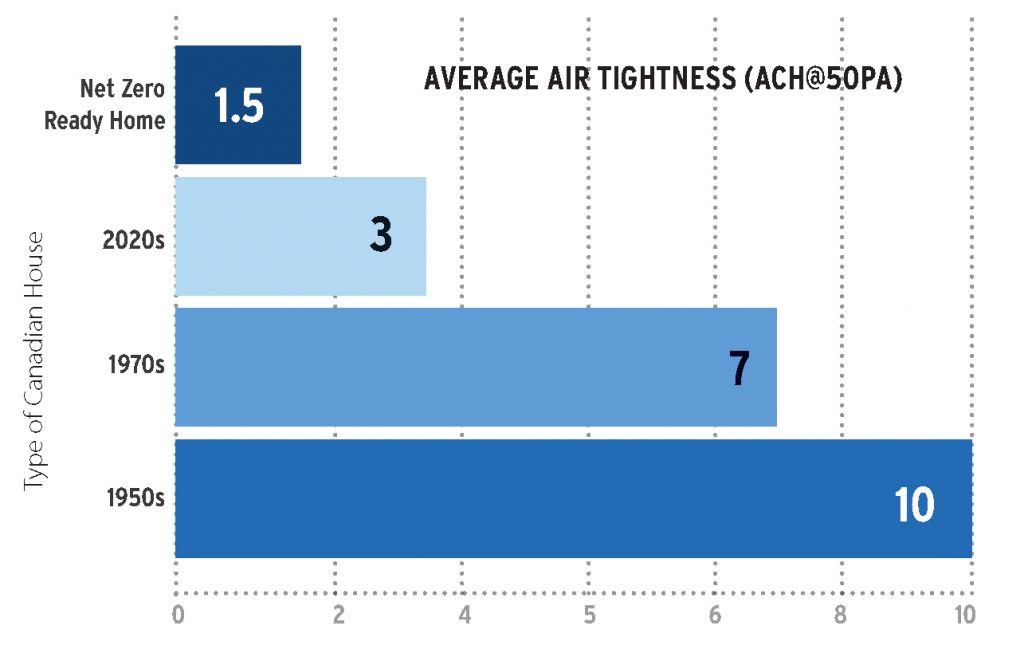 Space heating systems
The large majority of Net Zero and Net Zero-Ready homes install an air-source heat pump (ASHP) in combination with a conventional backup heating source such as an electric or natural gas furnace. Air-source heat pumps can heat homes at efficiencies of more than 300 per cent, and as a result are used in almost all Net Zero and Net Zero-Ready homes.