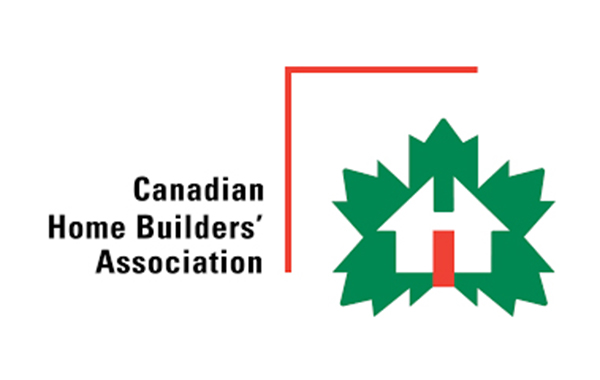 Canadian Home Builders' Association (CHBA) members have been building, developing and renovating Canadian homes for generations. We are sharing the extraordinary contributions CHBA members make in their communities every day through our ongoing #CdnBuilt for Generations campaign. Here are a few recent stories. To read more stories follow our hashtag or visit blog.chba.ca/category/giving-back.
Alair Homes sponsors Soap Box Derby in support of Nanaimo Child Development Centre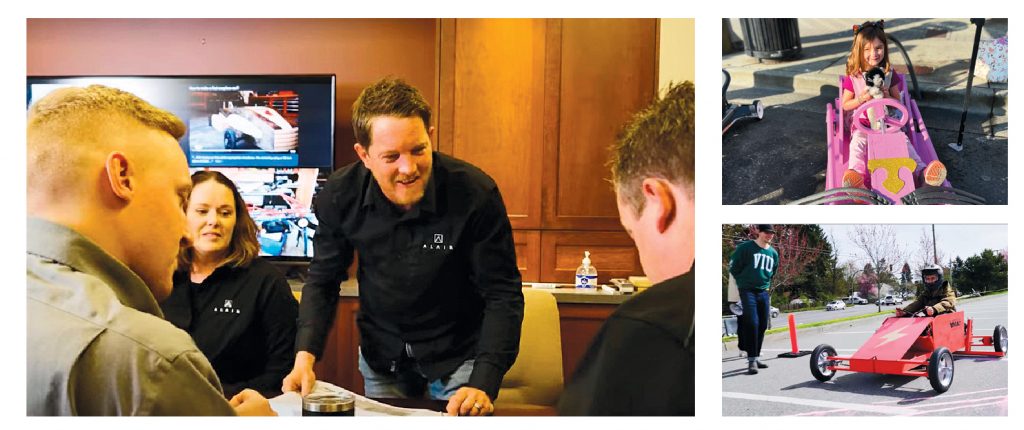 A fun day of racing for a great cause! Alair Homes Nanaimo, a member of CHBA Vancouver Island, sponsored its first annual Hub City Soap Box Derby fundraising event in support of the Nanaimo Child Development Centre (NCDC). As part of their entry fee, young participants were given a soapbox kit to put their creativity and building skills to the test, while older entrants were required to build their own vehicles to meet the entrance guidelines. "We came up with the soap box derby as a way to give back to the community, have fun with the kids, and just get out there and enjoy," says Stu Hopewell, COO and regional partner of Alair Homes Nanaimo. The NCDC provides a broad range of health and health-related services to children with developmental needs and works with more than 1,900 families annually to support healthy child development.
Coulee Ridge raises funds for new outdoor learning space at local school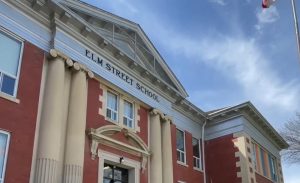 BILD-Medicine Hat member Coulee Ridge partnered with a local elementary school Elm Street in Medicine Hat, Alta. to raise $10,000 for its new outdoor learning space. With the motto "a place of possibilities," Elm Street School was looking for a new way to inspire its students and facilitate an engaging environment that fosters year-round, hands-on learning. As part of its Community Builder initiative, Coulee Ridge plans to convert an old on-site playground into an interactive resource for students and teachers, recycling what is already available at the unused space to make the project as cost-effective as possible, while still maintaining the functionality of a classroom. Coulee Ridge is also involved in a variety of fundraising activities for the project, including a commitment to match donations up to $2,000.
BILD Central Alberta supports The Mustard Seed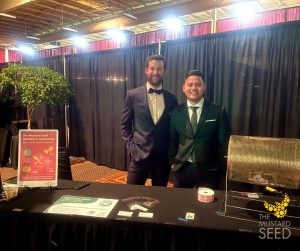 Each year, Building Industry and Land Development Association – Central Alberta (BILD-CA) helps a local charity of choice raise awareness at its annual Awards for Excellence in Housing gala by having them speak on stage and raise funds through a door prize raffle. This year, as part of the BILD CAres program, BILD-CA chose to support The Mustard Seed – Red Deer, and raised $2,210 for the cause. "We're proud to support this organization in their efforts to provide food, shelter and other services to the most vulnerable in our community," says BILD-CA. The Mustard Seed, which operates in five cities across Alberta, is a non-profit organization that has been caring for individuals experiencing homelessness and poverty since 1984.