By Miles Kohan, CHBA President
Fall is especially busy for businesses in our industry, so having had our successful fall CHBA National meetings, I want to extend my sincere thanks to those members who are volunteering their time at the local, provincial or national levels of the association. Their hours of dedication on behalf of all of us – whether it's reviewing code changes, working to get more people into the skilled trades in your hometown, fundraising for a local charity, or helping to set the priorities of your association – is what has kept CHBA thriving for nearly 80 years.
Over the past few months, I've had the opportunity to go coast to coast and in between, speaking at events and meeting members who represent all facets of our industry.
In Williams' Lake, BC, I attended a ribbon cutting for a unique project that was part of CHBA's Net Zero MURBs initiative. There, I listened to local leaders speak excitedly about what the homes would mean for people in the community, and we discussed the intricacies and building science of net zero homes.
Dialogue with members
At the BILD Alberta Conference in Jasper, I was pleased to have dialogue with members about the resiliency of our industry and the challenges we will have in meeting the federal government's target of building 3.5 million homes by 2031 in the face of rising interest rates and labour shortages.
I travelled to Ontario, and it was my pleasure to attend OHBA's Conference where I got to hear from members about the challenges and opportunities in our largest province, and witness the incredible projects our members continually put forward at their Awards of Distinction. I also met some incredible people from the Brantford HBA and Haldimand-Norfolk HBA when speaking at one of their meetings in October, where we commiserated on the issues and joys of running small HBAs, which are common across the country.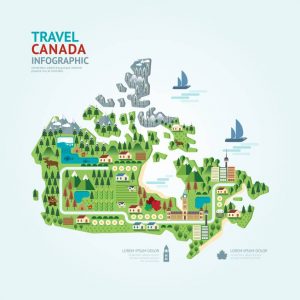 And finally, it was truly special to travel to St. John's, Nfld. to speak at the BERG awards on such a special night for members there, and again hear first-hand from members on their priority items.
In October, the CHBA National Committees and Councils met in Ottawa. Throughout the year, nearly 300 volunteer members give their time, expertise and regional insights as part of CHBA's national bodies, rolling up their sleeves and working on issues that affect all of us across the country. They're joined in the work by representatives from federal and provincial departments and agencies, non-profit organizations, private research firms, warranty programs and others, including CHBA staff who keep everything advancing. Being on a national committee/council usually comes after years of volunteering on related committees at the local and provincial levels, and the insights from our volunteers are invaluable. If you're not currently participating in one in your local or provincial HBA, I urge you to see how you can get more involved. Attending meetings and being in the thick of things gets you the most out of your membership. It's there that you learn so much that will help your business, and where you make valuable business connections and life-long friendships – doing the work that we're all passionate about.
Networking opportunities
Coming up next is CHBA's Home Building Week in Canada, taking place in Banff, Alberta from Feb. 12 to 16. Designed for industry leaders, the event combines the national committee and council meetings with a two-and-a-half-day conference. Notable speakers at the conference this year include Justin Kingsley, an award-winning storyteller and creative strategist, legendary broadcast journalist Tom Clark, and workforce trends and business strategist Seth Mattison. In addition to the glitzy awards gala for the CHBA National Awards for Housing Excellence, and celebrating the Association Leadership Awards, attendees can look forward to many networking opportunities, additional information sessions, great meals, and the ever-popular Housing Night in Canada. Though the theme is always a surprise, it's a guaranteed night of fun. I hope to see you there.