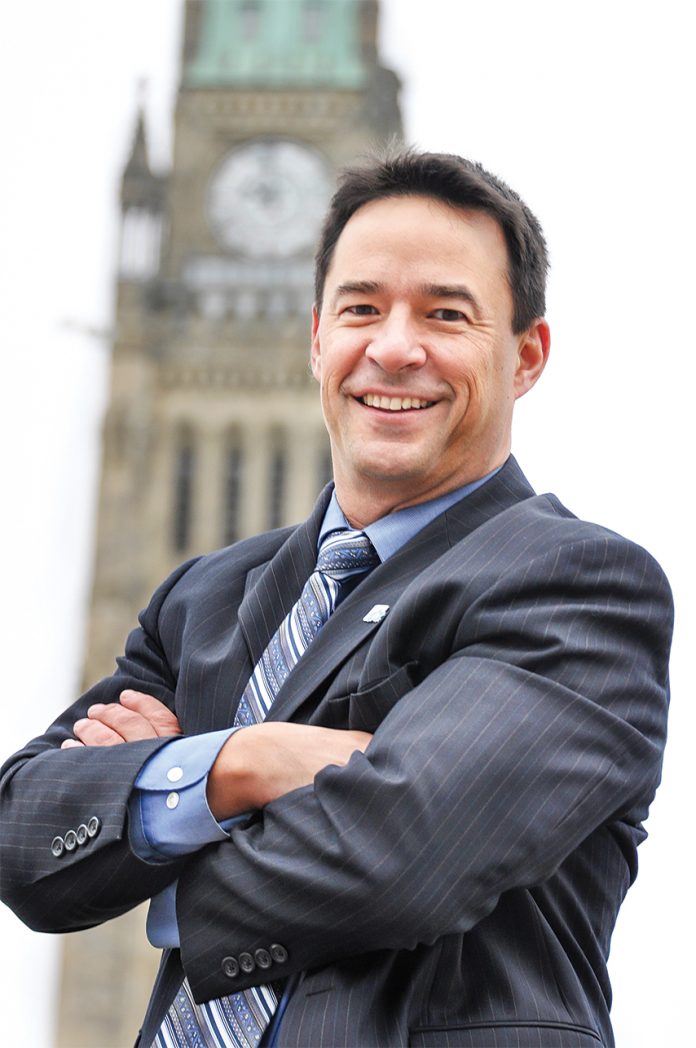 By Kevin Lee, CHBA CEO
The Canadian Home Builders' Association (CHBA) just wrapped up its annual Day on the Hill, which saw the association's leadership from across the country come to Ottawa and share our federal policy recommendations with MPs and government officials (see more on page 20 in this issue). The big focus this year was 1) acknowledging the government's recognition that Canada is short 3.5 million homes, and that we need to double housing starts over the next decade to catch up, and 2) communicating that there are some major policy barriers in the way preventing that from happening.
One of the barriers to building more homes is the lack of skilled workers. Reliable access to trades is a challenge across the country. The scarcity of people who can do the jobs needed has resulted in increased costs for labour and delays in building. And the problem is only going to get worse. According to BuildForce Canada, some 20 per cent of the residential construction labour force is set to retire in the next decade. And while we continue our work to encourage careers in our industry, and we have been successful in getting the federal government to do the same, there are simply not enough people entering the workforce to build 5.8 million homes in the next 10 years.
Targeted immigration
We need more people, and we need them now. Immigration targeting skilled workers for residential construction needs to be at the top of the federal government's priorities. Fortunately, the government has recognized this and is taking action – CHBA continues to inform the government on this front.
But even with more immigration, as a sector, we will fall short of production requirements if we don't increase productivity. Given all the challenges, and the opportunity, it is time to transition to a new way of working that allows us to do more with fewer people. So how do we increase productivity? The answers can already be found in modular construction and other factory-built techniques.
According to CHBA's most recent Housing Market Index (HMI), 29 per cent of respondents used some form of factory-built components (such as modules and wall panels) in the last year, and 90 per cent are considering using them in the next one to three years. Clearly, builders are seeing the advantages of the reduction in on-site construction time and reduced labour requirements. This is also evidenced by the popularity of CHBA's "Working with Modular" webinar series, which is available to the public and can be found at chba.ca/webinars.
Modular housing
There are already many modular housing factories across the country, and we will need to expand their capacity and add more factory-built capacity moving forward if we are to build the required 5.8 million homes CMHC recognizes as needed over the next decade. CHBA's Modular Construction Council is made up of representatives from many of Canada's current factories, and they bring valuable information about building technologies and climate resilience to our collaborative national committee and council meetings, informing consultations on building codes and introducing the industry to a new way of thinking.
The Modular Construction Council's latest strategic planning sessions pointed to the need for a transition of the sector, which is feeding into the overall sector transition strategy CHBA is actively working on. There is also the recognition that the ebb and flow of homebuilding makes harnessing the investment needed to build a factory very challenging. CHBA is recommending that governments will need to prioritize and support investment in modular and other factory-built technologies, similar to the most recent federal budget's emphasis on clean technology investments, and provide investment tax credits, an innovation fund and strategic financing to enable the transition.
Critical time
CHBA leadership from across the country began planting that seed with MPs during our recent Day on the Hill, and your national Board of Directors – as well as EOs and HBA staff from all three levels of the association – engaged in in-depth strategic planning to begin shaping a sector transition strategy to ensure the continued success of our industry that is so economically important to Canada. One thing's for certain: It's a critical time in Canadian housing construction history for us.