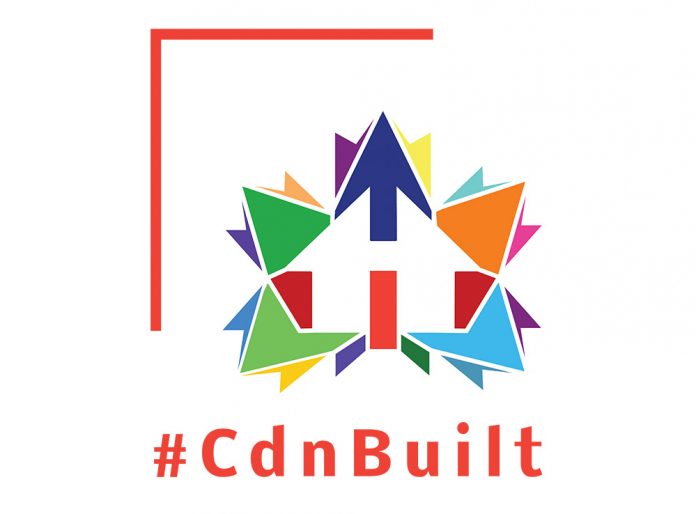 Canadian Home Builders' Association (CHBA) members have been building, developing, and renovating Canadian homes for generations. We are sharing the extraordinary contributions CHBA members make in their communities every day through our ongoing #CdnBuilt for
Generations campaign. Here are a few recent stories. To read more stories follow our hashtag or visit blog.chba.ca/category/giving-back.
Branthaven Homes donates $1 million to Mohawk College to support residential construction education
Branthaven Homes, a member of West End Home Builders' Association, made a generous $1-million donation to Mohawk College's workforce development in the construction trades. The contribution will promote new education and employment opportunities in the residential construction sector for those in underserved communities through the college's City School training program. "This powerful gift will allow City School to provide training for people and help them secure lasting, meaningful work in construction trades, while addressing labour shortages in the field," says Ron J. McKerlie, president and CEO of Mohawk College and president of the Mohawk College Foundation. The donation will see up to 1,200 students step into careers in the construction trades, helping them and their families out of the cycle of multi-generational poverty.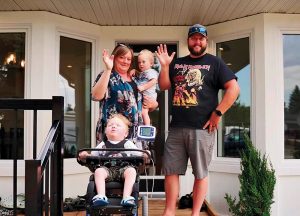 Stranville Living renovates home for deserving family in Lethbridge, Alta.
BILD Lethbridge member Stranville Living renovated the entire main floor of one deserving family's home through its community initiative called the "Who Deserves Better Challenge." The project helped the Blakes, a family of four whose eldest child, Harrison, has been diagnosed with an ultra-rare terminal genetic disorder called GM1 Gangliosidosis, leaving him unable to move, speak or feed himself on his own. With their growing family and Harrison's diagnosis, the Blakes' home was no longer suiting their needs – and it was in dire need of window and door repairs. With the help of community partners, Stranville Living kicked into high gear, completing the full renovation in less than a week. The team was able to surprise the Blake family with a home that was more functional and better suited to their family's needs, providing a safe and comfortable home for them now and into the future.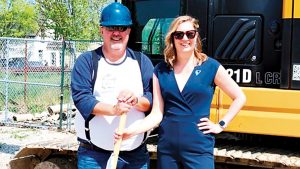 St. Thomas & Elgin HBA builder to help build 40 Net Zero Ready tiny homes for the homeless
St. Thomas & Elgin Home Builders' Association member Doug Tarry Homes has partnered with the YWCA and another builder in St. Thomas, Ont. to build 40 tiny Net Zero Ready Homes for those experiencing homelessness in the region. Known as Project Tiny Hope, the community will not only aim to foster a sense of dignity and belonging through common spaces such as a community garden and collective learning kitchen, but also provide far more energy efficient and less expensive living options for the occupants. Further, the one-, two-, and three-bedroom affordable rental units aim to support those from all walks of life – more than half of the homes will be reserved for especially vulnerable groups, with 20 going to women and women-led families, five to youth between 16 and 24, and four to Indigenous people.