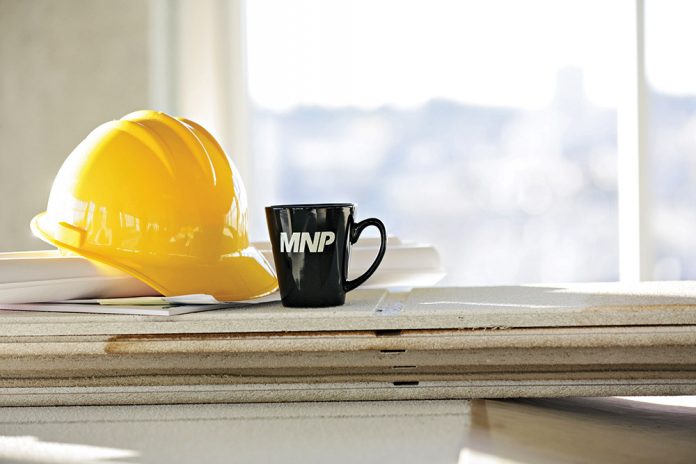 Rising interest rates, labour shortages and the potential for a recession have all had significant impacts on Canada's real estate and construction industry. It can be daunting to make decisions about the business when you're not sure what the economy will look like next month – let alone next year.
Do you slow down operations or stay optimistic and push forward? Here's what you need to know before making any big decisions.
Things to consider
You are constantly having to adjust plans depending on the state of the real estate and construction market. But right now, the stakes may seem higher.
The industry faced significant challenges and enormous opportunity coming out of the COVID-19 pandemic. As the market continues to cools toward the historical average, it may be time to reassess your business and approach the future from a different perspective.
Consider the following before you decide to slow operations or embark on a big new project:
• Staffing: Are you adequately resourced for the changing economic environment? Will it be necessary to hire or lay off staff if business picks up or slows further? What's the market for the skill set you need? Assess your team and the capabilities, skills and strengths you need and have available.
• Internal business processes: Are you using the right systems, and do you have the necessary information to make the right choice for your business? Informed choices are impossible without detailed revenue and expense information.
• Benchmarking: How are other businesses in the region doing? What types of projects are they undertaking? Have they changed the scope of their work to adapt and is their approach working? Comparative data for businesses similar in size and scope to yours will help you see how various decisions have panned out and which option is the most viable for you.
• Canvassing your internal environment: What does your cost structure look like? What will it cost you to hold off on a project or continue, full steam ahead? Have your financial team look at the market and assess the opportunities and obstacles.
• Pro forma statements: What does the forecast look like and is there variability? If you're a homebuilder or condo developer, purchaser default risk is likely higher than in recent years. Many buyers committed to purchases that they may no longer be able to close on. Assess your risks and keep this a focus for your internal team.
What's next?
Whether you've decided to slow operations or move forward, the fact remains: The market has changed and will keep changing. The last three years have illustrated that no industry is immune from economic uncertainty. It's those that can adapt to adversity and plan for the unpredictable that continue to succeed.
Taking steps to better understand your business and the environment it operates in will prepare you for whatever comes next.
A few things to keep in mind when planning for your future:
Timing: What is the market doing right now and how might that change? What would an extreme situation mean if you go down a certain path? While you can't predict the future, you can assess the benefits and pitfalls to waiting or staying the course.
Organizational structure: Are the right people involved in making decisions? Are your teams' goals and strategies aligned? Assess your organizational structure and adjust as needed to ensure long-term success.
Compensation strategies: Do you have the right compensation strategy help retain and/or attract new talent? Consider the current labour shortage; there may be opportunities if other businesses are letting people go.
Tax strategies: Does the business have proper tax strategies in place? A skilled advisor can help you assess your tax strategies and determine if they're working for you.
It's a difficult time to make long-term business decisions. But keeping these thoughts in mind can help you understand what needs to be improved and how to map out your goals for the future.
For more information, contact Alex Levin, CPA, CA, Partner, Real Estate and Construction at alex.levin@mnp.ca.