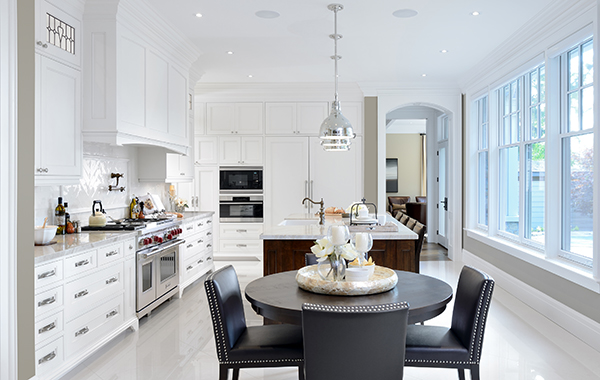 By Jane Lockhart
Jane Lockhart Interior Design
From development, through construction, to move-in day, from timelines to client issues, you're handling it all. Imagine having a partner who will take care of the client, the details, help manage timelines and save you money? That's what an interior design professional can do to help get your project finished. In today's marketplace, details are important — they set your project apart from the others. A professional designer can recommend the latest must-haves to appeal to a certain buyer. These details can enhance a large-scale development or a single custom build to attract the buyer who appreciates quality and thoughtful design over a generic plan. A design professional knows building codes and understands universal design and will bring new ideas to the table, adding value for your client.
It starts with perfect drawings — in our firm it's paramount every detail is considered. Focal points are a very important sales feature and a design pro looks at how trim, lighting, sightlines and layout make a floorplan work. This saves time later by addressing any potential issues in advance.
Working with the client, taking their needs into consideration and translating it to the builder saves you time and money. Design professionals makes the process run smoother. Like reverse engineering, they can recommend everything from ceiling height to window width to baseboard style knowing how the ultimate design should look. Purposeful design takes all the guesswork out of the equation.
A designer will clear the path by aiding the client through decisions on finishes, colours, fixtures, materials, sizes and quantities. All the details are documented for you to help expedite the building process. Ultimately, when your client's needs are managed, you are free to concentrate on meeting your deadline.
Today, it just makes sense to work with people with mutual goals, who support each other in the industry and make the process more efficient and cost effective. Talk to a design professional today and see how they can enhance your business and broaden your market.
Jane Lockhart is founder and principal designer of Jane Lockhart Interior Design.
http://www.janelockhart.com/