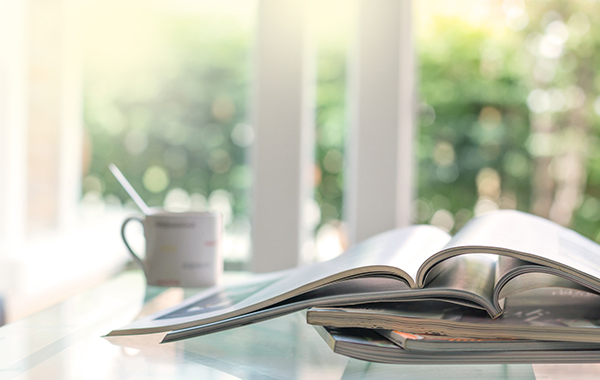 By Lianne McOuat
McOuat Partnership
Nearly every day I have to make the case to a client on why to run print. If I had a dollar for every time I've heard "print is dead," I would be rich.
The fact is print is not dead. Every day print lands on the doorsteps of millions of people who appreciate journalism and want a deeper perspective on local, national and global events beyond the headlines.
We advocate a layered approach to awareness building. This includes outdoor advertising on transit shelters and billboards, YouTube, direct mail, search engine marketing, public relations, banner ads on news websites, retargeting your web site visitors, geofenced digital ads to target competitors, social media promotion and a mix of targeted magazines and newspapers. The allocation may have shifted but print still has an important place in your overall media buy.
Here are some reasons why print should be part of your media mix:
You can stand out. There are fewer ads. That means you have more opportunity to be impactful.
Print ads trigger a higher level of engagement. It takes effort to boot up your computer, or search your phone and visit the URL. It's a distracting environment.
Print ads are tangible. They can be saved and stuck on your fridge door or in your briefcase.
Digital ads have reached a saturation point. It can be irritating when banner ads follow you for weeks. They can actually give a negative brand impression if you don't set retargeting limits.
The people flipping through the homes section of the newspaper or a homes/condo magazine are people looking for a new home. How targeted is that?
There are strong branding benefits to targeted print ads. With a consistent aesthetic and appropriate frequency in specific media, you can create a powerful impression of your company in a way a small digital ad just cannot do.
Yes, digital advertising can be more cost effective and targeted. Yes, it is convenient and quick. There's no doubt that digital advertising should form a strong and healthy part of your campaign.
But with print, the experience outweighs the delivery method. Print readers are focused, and they see your ad while they're relaxed … in a coffee shop, or on their couch on a Saturday morning. It's non-intrusive and credible.
I will tell you what is dead. Throwing media dollars against a wall to see what sticks, crossing your fingers and hoping you generate leads without analyzing your ROI. Those days are over.
We advocate a weekly Cost Per Lead Analysis of web visitors and what percentage take action. The print drops on Tuesday and your website visits go up 30 per cent. Coincidence? I think not. Only 5 per cent of your web site visitors register? Not enough. Improve your call to action and data capture method. Which leads convert into sales? Your $5 digital lead or your $60 print lead? Dive in!
Yes, there are longer lag times for measuring impact. With print's longer shelf life and higher potential for pass-alongs beyond the initial reader, it requires patience. But its value extends far beyond simply the cost per thousand.
Lianne McOuat is the vice president, strategy at McOuat Partnership.