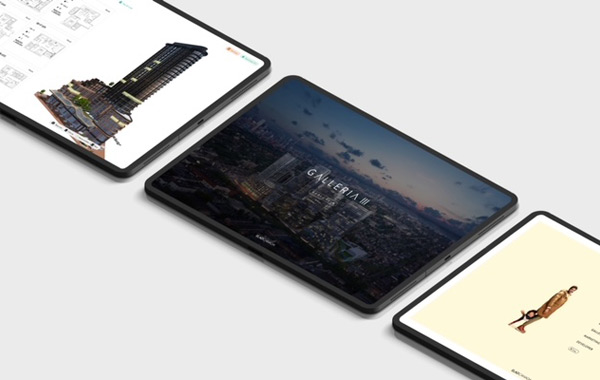 Sponsored Content
For decades, the golden rule of real estate has been "location, location, location," and while desirable locations in well-connected areas with good access to transit and amenities are still a key selling point for buyers, behind the scenes, developers are adopting a new motto – "location, experience, analytics."
The key to successful condo sales and marketing has shifted from bricks and mortar to digital data. Today, more than ever, as some sales centres remain closed and decisions are made outside of regular business hours, it is the evolution of the sales experience that sets a project apart, and the expert analysis of data that helps drive success.
Evolution of the sales experience
It's true that an exceptional location will never go out of style, but today's buyers want more than just a great address. They want instant access to information and intuitive, user-friendly design. They want to look up project details the same way they've become accustomed to searching for anything in today's modern times – online. They want full-feature digital sales presentations accessible from any smartphone, tablet, laptop, anywhere with an internet connection. They want to be able to view 3D building models, renderings and brochures from the comfort of their home. They want to check pricing, take a virtual tour, compare floorplans, and have the ability to perform an advanced search for amenities such as nearby schools and grocery stores. They want a deeper understanding of a potential new home, and an experience where they feel like they're in control. The developers and sales teams that deliver that experience will be the ones who rise above the crowd, and Blackline is what they're using to make it happen.
Blackline is the only platform that offers a complete, all-in-one solution that empowers every link in the sales chain. From the initial presentation to unit allocation, analytics, and even closing the sale, Blackline does it all. This powerful platform puts the sales centre in the palm of your hand, giving you the power to sell real estate, anywhere, any time.
Unlocking the power of data
While the front end of Blackline offers a sleek user interface and UX-optimized design, it's the back end where the real magic happens. Blackline unlocks the power of data through a collection of advanced, proprietary analytics tools that give brokers and developers instant feedback and real-time information on key performance indicators such as availability, allocations and sales.
The platform generates unique profiles that allow an in-depth analysis of user activity, tracking details like click patterns, devices used, even number of units sold. Developers can allocate specific units to specific brokers at any time, effectively managing exclusive access for VIP phases and events. Brokers can electronically complete and submit worksheets, with instant distribution, even finalizing contracts online. The analytics and information provided by Blackline are integral to a sales strategy that adapts and responds to market changes faster and smarter than ever before, and that is the key to success in today's market.
In the future, the most successful projects will be those with the ability to mine data and glean insights that drive intelligent decisions. From where developers decide to invest their resources, to what type of architecture, suite mix, and messaging will perform the best, all these decisions will be data-driven and the companies most skilled at gathering, analyzing and leveraging that data will come out ahead. Make sure you're one of them. Harness the power of Blackline and be ready for the future.
Put the power of data in the palm of your hand with Blackline. Book a demo today at blacklineapp.com
---