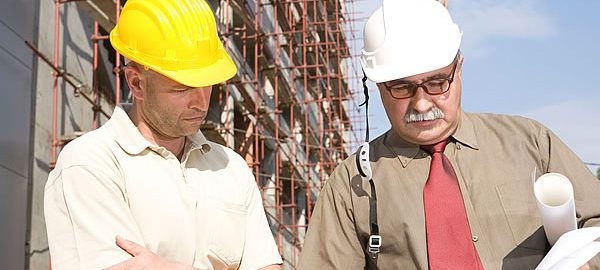 by Barry Sacks
Establishing a succession plan several years prior to transitioning your company will help you preserve or continue building its value.
As the owner of a development, construction or renovation business, you've likely invested years of hard work building a successful enterprise. Now that you've built substantial value in your company, have you thought about how to sustain it for the day you decide to sell to a third party, or transition to a family member or employee?
Establishing a succession plan several years prior to transitioning your company will help you preserve or continue building its value and bring you closer to realizing your long-term business and personal financial goals.
According to a survey by the Canadian Federation of Independent Business, fewer than half of small- and mid-size business owners have a formal succession plan. Even though many owners are counting on selling their companies to fund their retirement, or intend to pass along the enterprise as an important legacy, the thought of turning over the company to someone else is often a difficult transition for them to face. Others may be reluctant to begin planning because they're unsure of how to begin or are struggling to identify potential successors.
Yet without an exit plan in place it can be extremely challenging to realize maximum value for your company when you sell it. Selling a business typically requires several years of preparation to achieve optimal results. Transitioning a stable operation to a family member or internal person also requires years of groundwork.
It is therefore important to begin the succession planning process long before you intend to exit. Consider succession planning a key part of the sustainability plan for your business. This can help you develop and manage your enterprise in a way that smoothly facilitates a change in ownership when the time is right. Here are some key components involved in optimizing value for the future:
Establish your personal and business objectives; these will form the foundation of your exit strategy.
Determine your financial needs in retirement so you can structure a succession plan to generate sufficient retirement income.
Engage the right professionals to help you understand the current value of your business as well as the drivers that can increase this value. This will enable you to plan and implement appropriate strategies to maximize the value.
Identify tax solutions that will minimize immediate and future tax liabilities for yourself, your business and your potential future successor or buyer.
Establish an appropriate governance structure for family, management and ownership. Understand where they intersect, but also how they need to be different. The way your business is managed – including who holds key information and makes critical business decisions – impacts how it operates and the design of your exit strategy.
Develop a process to retain or acquire the skills and knowledge needed to successfully operate your business into the future. This requires identifying key positions, documenting the competencies required for these positions, assessing candidates who could potentially advance into these positions and implementing training and knowledge transfer strategies.
You've made a lifetime investment in your company. Be sure to protect that investment by planning its future successful transition. By starting a succession plan today you can ensure the sustainability of your business and the fulfillment of your legacy.
---