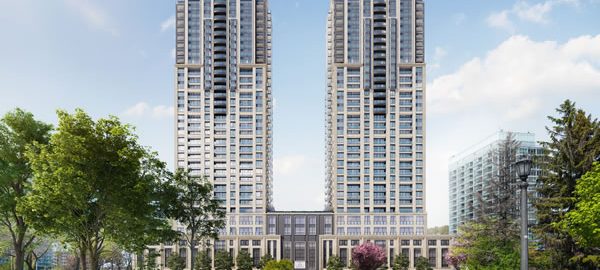 by Hunter Milborne
Don't wait to buy real estate: buy real estate and wait
The biggest and most common mistake first-time homebuyers make is that they shop too long trying to find the "perfect home." There is an old saying: "you can't out-save real estate."
First-time homebuyers often ask for my opinion and my advice is always "buy as much as you can afford, as soon as possible. You can always (and will) move up." Many potential buyers are on the sidelines waiting for prices to come down.
One thing I have learned over the years is that it is virtually impossible, even for the most seasoned investor/buyer/repeat buyer, to time a market. In our modern economic cycle of expansion and recession, we have seen prices increase and then plateau or drop, before they resume their relentless climb again.
We are currently in one of the largest expansions in history. However, the cumulative increase in GDP has been somewhat muted by minimal wage growth. Immigration, on the other hand, continues to increase. Over the next three to five years, the federal government will increase immigration from 250,000-plus to 350,000 to 400,000 annually, with the lion's share of newcomers choosing the GTA as their home.
On the housing demand side, we will see nothing but increases as a result of this growing buyer base. On the supply side, however, expect to see more delays as municipal approval times for new projects have doubled over the last few years. Municipal development charges are also about to double and land costs are increasing – today, land vendors are more knowledgeable and sophisticated as to "what can be done" on their land, not just what is "as of right."
The uncertainty surrounding the environment and the new Local Planning Appeal Tribunal — designed to replace the Ontario Municipal Board (OMB) — is also creating some caution with potential land buyers.
All the above shows a relentless increase in demand and a sustained constriction of supply, and you know what this means for prices based on fundamental economic principals.
Foreign buyers are not the reason prices are going up and the recent measures in British Columbia and Ontario are temporary fixes at best. It is the fundamental demand and supply issues previously discussed. What the provinces and cities should do is figure out a way to streamline the approval process and keep development charges where they are.
When the Liberals took office in Ontario eight years ago, the provincial debt was about $100 billion; today it is over $300 billion and this is not a sustainable situation.
In the Ontario Fair Housing Plan, which introduced the foreign buyers tax of 15 per cent on the sale price, rent control was also re-introduced without any buffer or cost-plus ability to increase rents, which means that maintenance costs could outpace annual allowable rental increases.
Since this new act came into effect, several rental building applications have been abandoned and some under-construction rental buildings have switched to being sold as condominiums.
What will this do to the city's rental stock? Further restrict supply. Thus, all roads lead to Rome and all things, once again, point to "a steady appreciation of real estate, which is great for those who already own it. The other way to say the same thing is "a steady erosion of affordability."
Don't wait to buy real estate: buy real estate and wait.
---