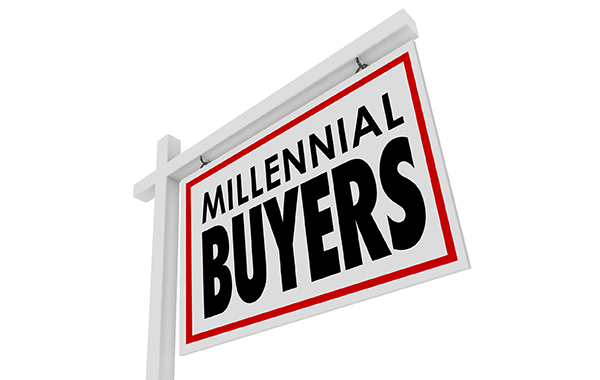 By Matthew Ablakan
Millennial's Choice Brokerage
As the housing market in Ontario continues to deteriorate, industry watchers are questioning whether millennials will be able to afford to live in their own homes. More millennials are living at home with their parents, whether their choice or because of circumstance and some researchers are wondering if millennials are giving up on their dreams of homeownership altogether.
However, a recent study dispels this belief.
According to a new study from private insurance provider Genworth Canada and the Canadian Association of Credit Counselling Services, nearly one-in-three Canadian millennials are planning to buy a home in the next two years.
This marks a 7 per cent increase over the 23 per cent of Canadians looking to purchase a primary residence in 2018, according to a recent survey from BMO. The 30 per cent figure supports the findings of Zoocasa's 2018 Housing Trends Report, which found that 84 per cent of millennials surveyed felt that owning a home was an important life milestone.
The Zoocasa report is corroborated by a new report from Ryerson University's Centre for Urban Research and Land Development, which has found that over the next 10 years, 700,000 millennials will be looking to move into their own homes in the GTA. That could work out to 50,000 new millennial households every year.
"The needs and wants of millennials are a little different than generations that have come before them," reads the report. "Many of them are entering a stage where they will prioritize space and affordability over amenities and access to transit. … In an unconstrained market, the homeownership rate for millennials in the GTHA could rise from 40 per cent in 2016 to 60 per cent in 2026."
As millennials in the GTA start to make their housing dreams a reality, more pressure will be placed on an already tight marketplace.
"There will be even stronger demand for the limited supply of ground-related homes across the region, putting continued upward pressure on prices over the long-term, leading millennials to take on high debt loads to take on homeownership," reads the report.
The report also notes that Ontario has been losing millennials to other provinces as they look for more affordable housing options. This suggests that in the near future employers will have to consider affordable housing if they want to remain competitive.
"Ontario … loses individuals between the age of 25 and 44 to other provinces in search of more affordable housing and jobs," reads the report. "Retaining this talent and attracting them to the major city centres will require offering them better job prospects and more housing choice, especially lower density housing."
"Homeownership remains a coveted goal for many Canadians," reads the Zoocasa report. "However, achieving this perceived life milestone remains as challenging as ever in 2018, as increasing home prices and a rising interest rate environment present obstacles to ownership."
Over half of millennials surveyed reported that housing is unaffordable in their respective neighbourhoods.
Over 58 per cent of non-millennial Ontarians also stated that housing is unaffordable in their neighbourhood, with 41 per cent citing down payment as the largest barrier to owning a home, according to a OREA/Nanos survey.
"The dream of homeownership is slipping away from an entire generation of young people," writes OREA CEO Tim Hudak. "Nearly half of Ontarians between the ages of 25 and 34 are still living at home with their parents. We need to take action to address this problem?
For more information on Canadian millennials and how they exist in the real estate marketplace, or if you are looking to explore potential real estate opportunities yourself, please contact us at info@millennialschoice.com
Matthew Ablakan is Broker of Record for Millennial's Choice Mortgages Inc. Brokerage and Millennial's Choice Insurance Inc. www.MillennialsChoice.com