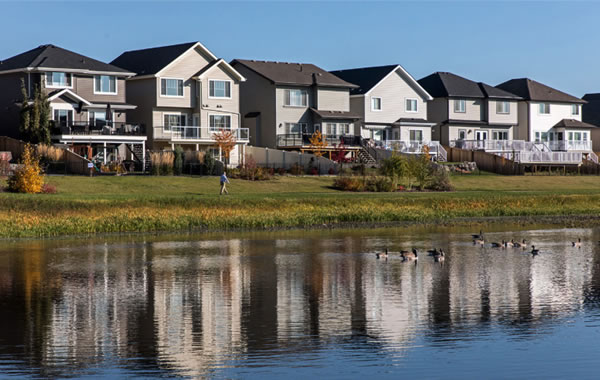 by Kevin Fergin
Stantec
My passion is for complete communities that preserve or enhance the natural environmental features and provides a high return on investment. I've been a land development consultant for more than 20 years. During that time, I've worked on some significant residential land development projects in the province of Ontario. Each project carries its own set of challenges and as a result, I have seen projects maximize the environmental assets — such as preserving a woodlot — that exist on a given property to generate a return. I have seen others squander the asset, with little to no benefit realized.
Consider the many costs a developer incurs. There are capital costs (land, servicing and landscaping, soft costs (planners, surveyors, engineers, lawyers) and carrying costs that can stretch over multiple decades. A developer faces all of these. So, it's understandable that any land developer will want to maximize their return on the land they have purchased.
Twenty or more years ago, this came at the cost of some of natural environmental features, such as woodlots or intermittent streams, which could add to our communities' wellbeing and living experience. Back then, developers might be more inclined to add a high density or commercial block to "round out the development." But that block could sit vacant for years or even decades, leaving an opportunity lost. But times have changed. Now, there is a value proposition to preserving and/or enhancing environmental features.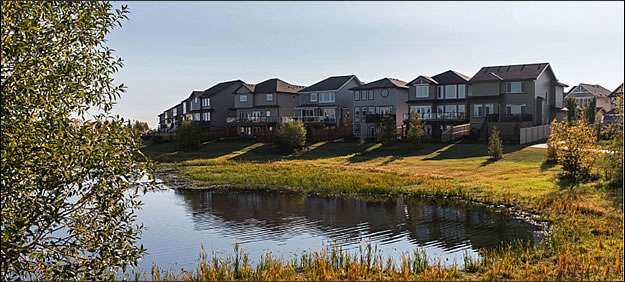 Low Impact Development (LID) might help you get there. LID is a land planning and engineering design approach to manage storm water runoff as part of green infrastructure. It emphasizes conservation and use of on-site natural features to protect water quality. This approach replicates the pre-development seasonal flow of watersheds through infiltrating, filtering, storing, evaporating and detaining runoff close to its source. With the opportunity for LID applications, we see Ontario-based projects such as the Silverleaf Estates in London, Westminster Woods in Guelph and Meadows in the Glen in Halton Hills, where the environmental features have been preserved and features "created" through LID measures, such as narrower road widths, porous pavement, street swales, bio-retention, soak-away pits, preservation of forests and water conservation measures. These features will help reduce the impact of a subdivision on the environment — and that's something buyers want.
Among the Top 10 must-have home features that new homebuyers look for relate to reducing one's environmental impact (such assdsss high-efficiency windows, energy- efficient appliances, LED lighting, solar power generation and certification by a designated program such as Energy Star). If homebuyers are willing to make the biggest purchasing decision of heir lives based on their impact on the environment, wouldn't that also influence their decision on the type of community they want their home to be built in? The answer is yes. They are looking for more public realm and interconnectivity of these spaces. So, planning for the public realm is worth it.
But, too often, developers overlook the public realm, such as a retained woodlot, from a sustainability perspective. But the public realm plays a critical role in sustainable community design. The public realm, whether it be a passive park with trails, a landscaped vista, or watercourse, forms the seams that hold the fabric of communities together. It is the place where citizens interact and the space in which culture evolves. A well-planned and carefully designed network of public places, streets and open space fosters social wellbeing. Well-planned (and well-used) open space is an important element with benefits ranging from increased physical activity to cleaner air. The public realm also includes cultural places that are accessible and meet the needs of all members of the community. Equally important are those public spaces in between, including sidewalks, street corners and other open space. These places support informal interaction and encounters, which are essential for community building.
Another element of a sustainable public realm is connected parks and trail systems. Parks have an almost infinite variety of forms and a similarly wide range of functions. They are spaces where trees and other vegetation absorb carbon dioxide, produce oxygen and generally filter the air. More importantly, however, they are the social breathing space for inhabitants of a city — a place to escape the commotion of everyday life. Trails extend the benefits and amenity of the park through the city. They also provide valuable corridors for the city's non-human residents, so vital to a city's ecological health. Homebuyers value these spaces, and developers can realize the value through the purchasing power of those homebuyers.
So, homebuyers are looking for sustainability in their communities. Sustainable community design looks at the total land resource and ensures that what is used for development is used effectively and efficiently, and what is not used for development is appropriately protected and preserved.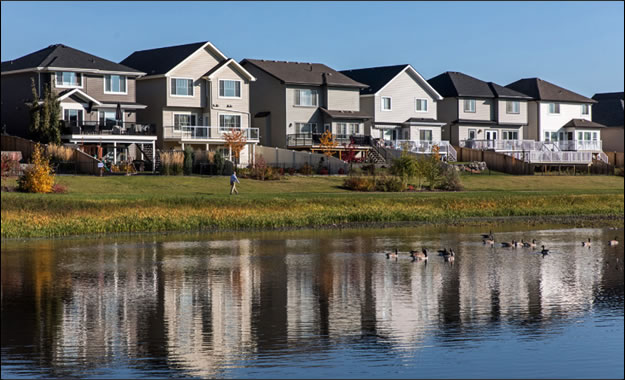 It's also a way of planning, building and creating places for living and working that allows the community and its citizens to contribute to the ongoing, long-term health of the city and the natural environment. Really, it's about providing, not precluding, opportunities for those who live and work in the community to make choices that contribute to a lifestyle that has low impact on the environment.
Homebuyers are also willing to pay a premium for homes that are part of a development community with environmental features. These environmental features are sustained through the public realm. By example, clients have said that potential home purchasers value homes that have vistas overlooking floodplains, units that back onto watercourses that are alive with flora and fauna, or access to a community-protected woodlot.
So, when a high rate of return is realized environmentally, socially and economically, the choice becomes self-evident. Retain those environmental features. You'll have happy clients, and a healthy business.
| | |
| --- | --- |
| | Kevin Fergin is vice-president, regional business leader – community development at Stantec. |
---