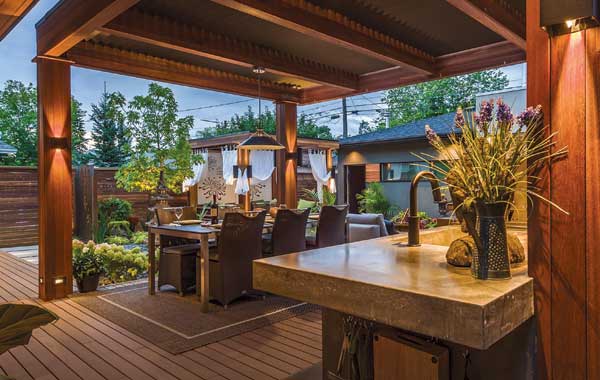 by Allan Britnell
Your clients want to make the most out of their outdoor living spaces. Here's how to help them achieve their dreams.
For most Canadians, the warm-weather portion of the year is painfully short. After a particularly prolonged winter across most of the country, and a spring that seemed to take forever to be sprung, it's no wonder we try to cram so much entertaining and other outdoor fun into the summer and (hopefully lengthy) shoulder seasons. Somewhat surprisingly for spaces that are only used half the year, owners are willing to shell out big bucks for backyards that are the envy of the neighbourhood. Here are the key areas your clients will be focussed on this year.
Outdoor Kitchens
Outdoor kitchens have been on-trend for more than a decade, with top-of-the-line setups including everything you'd find inside – gas burners, warming drawers, fridges, and even sinks with hot and cold running water.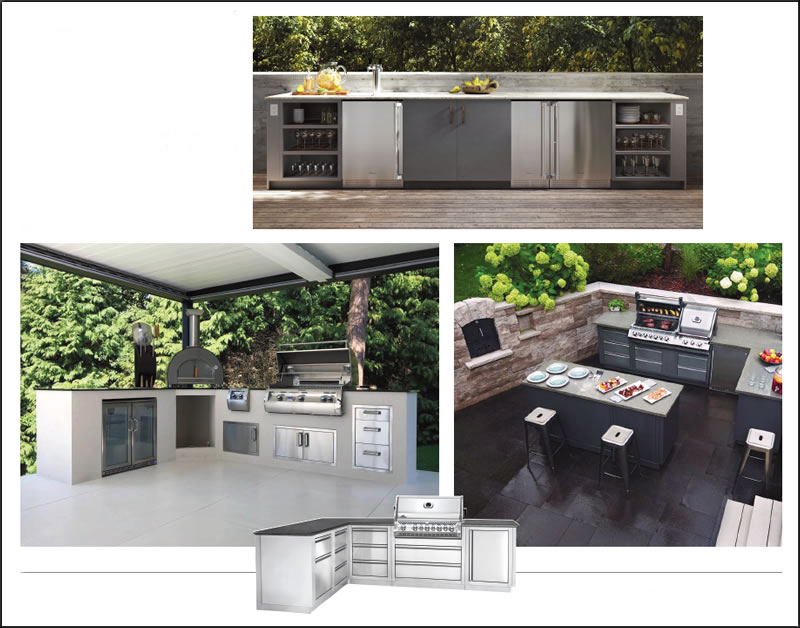 Of course you can't just slot in some interior cabinetry and call it a day. NatureKast's award-winning weatherproof cabinetry is made from a mix of PVC and resin, and is moulded from distressed Cypress wood with detailed grain patterns. The St. Catharines, Ont.-based company's products are available through a number of dealers across the country.
Top off those exterior cabinets with the equally durable Dekton counters by Cosentino. The surface is scratch- and fade-resistant, and completely stain-proof and waterproof. It's also unaffected by heat and cold, essential for a product that will have to weather our seasonal temperature extremes.
For the client who already has it all outdoors, why not help them up their game with a wood-fired pizza oven? Italian manufacturer Alfa Ovens has eight different models that make a stylish addition to the outdoor kitchen.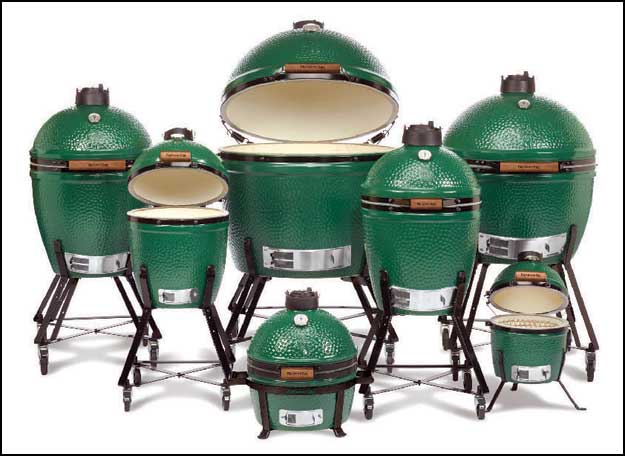 Dedicated carnivores on your client list will be keen to add a smoker to the mix. The Big Green Egg is a popular brand that combines smoking, grilling, and convection oven heating in seven different sized models.
For clients that are a little more budget conscious, all of the major barbecue manufacturers have lineups of modular components. Barrie, Ont.-based Napoleon's Oasis line of stainless steel and powder-coated cabinets includes a variety of door styles and sizes, and filler panels to mix-and-match to fill the space.
Water Works
For water-loving Canadians who can't afford a recreational property, or simply dread the thought of commuting back-and-forth to one in bumper-to-bumper traffic, a backyard pool offers an much more affordable, traffic-free alternative. The choice between above ground, in-ground, and infinity rests on budget.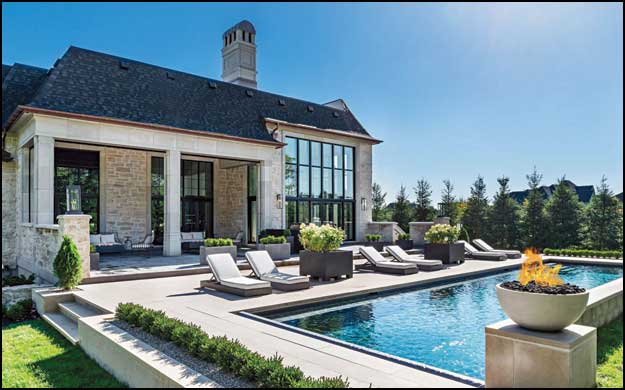 Of course, almost everyone knows that pools are not a good return on investment item. They're for families that love to swim. But when new owners move in and they're not keen on the upkeep – or the overly frequent visits from freeloading friends and family – there's a cottage industry of companies that fill in pools, like the Pool Fill In People, based in Uxbridge, Ont.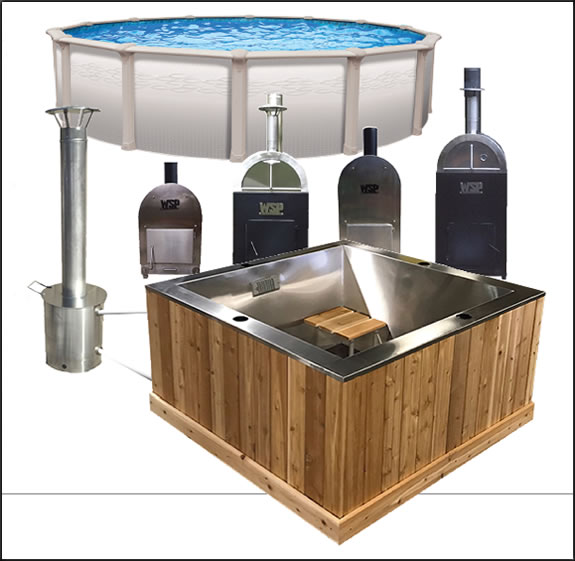 A dip in the hot tub is a great way to unwind at the end of the day, with massaging jets easing away the aches and pains. But many owners are concerned with the energy costs to operate one. The Cottage Tub, by Wood Stove Pools, is a great option for owners in rural areas with ready access to firewood. The company also makes wood-fired pool heaters, including two models with built-in pizza ovens. They estimate that one to two bush cords would be enough wood to heat a pool in Canada from May through October.
Fire Features
There's something truly primal about sitting around a fire and sharing stories with family and friends. A firepit lined with natural rocks or landscaping stones is pleasing to both the purist and the budget-minded. Another option is a store-bought cast iron barrel. These often come with a screen to keep embers from escaping. Still, a screen won't help if the local municipality prohibits open flames. In areas where open flames aren't allowed, propane- or natural gas-fuelled fire pits offer a relatively low-cost alternative.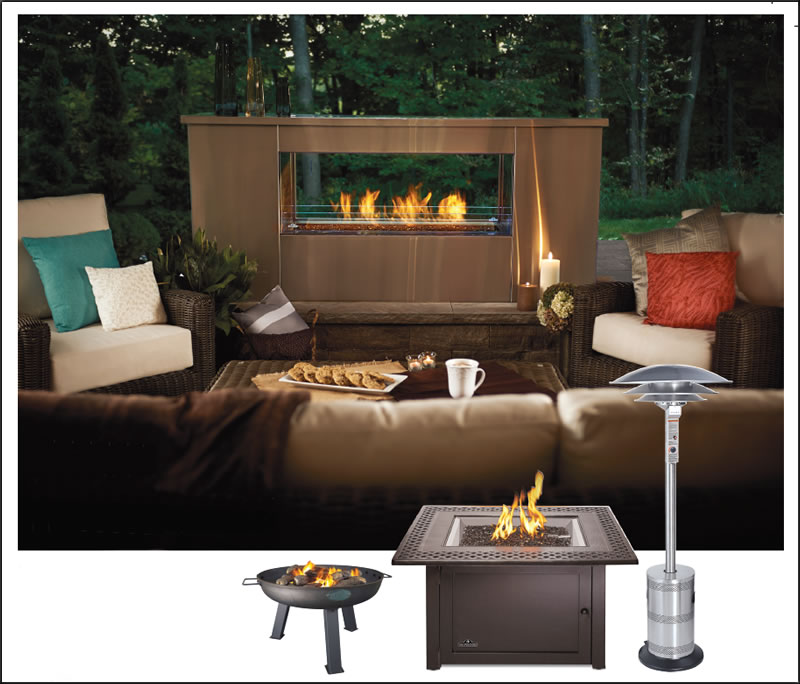 Another budget-friendly possibility for those nights when there's still a chill in the air, a propane- or natural gas-fired patio heater adds warmth and aesthetic appeal.
When the budget's no object, outdoor fireplaces provide a focal point for the yard. Napoleon's propane-fired Galaxy model is available in a see-through version that's open on both sides. Two glass wind deflectors shield the flame, but can also be illuminated with the embedded LED lighting strip for an added wow-factor.
Man cave, meet she shed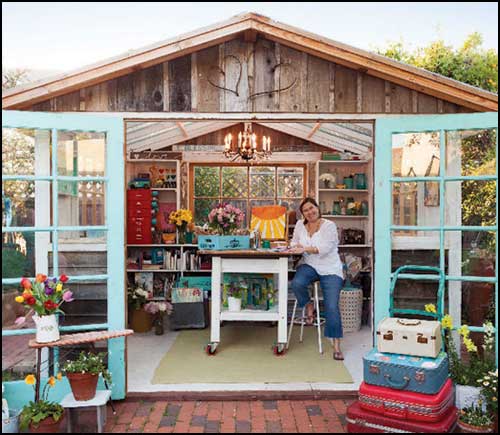 Given that we're living in the woke, #MeToo era, it was almost inevitable that the stereotypical "man cave" met his feminine match: the "she shed." These renovated garage spaces and purpose-built structures offer the women of the house their own space for gardening, crafting, a reading nook, a sports den…basically, anything the owner wants in a secluded spot away from the rat race going on inside the home. Don't believe us that this is a trend? Search for State Farm Insurance's She Shed commercial on YouTube. She sheds are covered!
Shelter from the elements
The downside to springtime in Canada is that just as we're ready to shed our winter coats and head outdoors, mosquitoes, black flies, and other biting bugs are ready to feast. In buggy rural areas, some sort of screened enclosure is almost a necessity in order to enjoy the outdoors.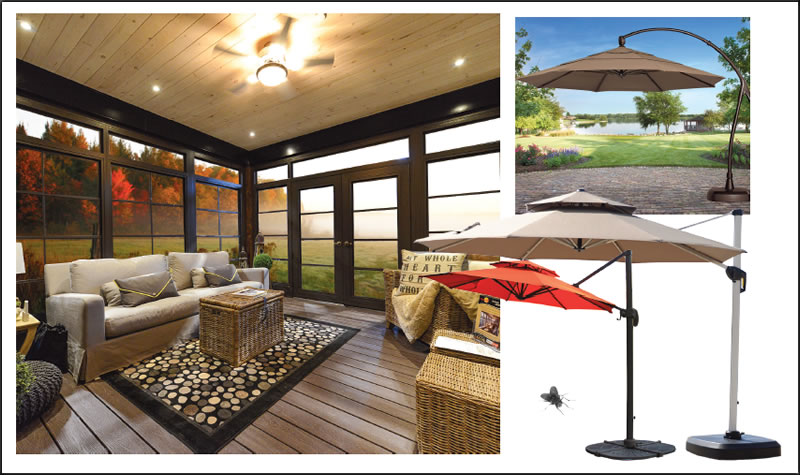 Sunspace Sunrooms in Newcastle, Ont., offers clients a number of options for bug control, from custom-designed screen rooms to modular multi-track vinyl window and screen combinations. Other companies, such as Phantom Screens, offer manually or mechanically retractable screen doors and enclosures.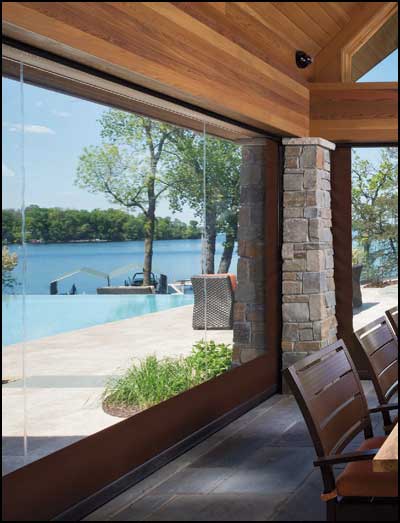 Once upon a time, the only type of patio umbrella available was the kind you stuck in the hole in the centre of your rickety old wooden picnic table. This was also the kind of umbrella you had to chase across the lawn whenever a strong gust of wind blew through.
Today's patio umbrellas are made of much sturdier stuff, with solid bases able to support the weight of canopies up to 10′ x 10′ or larger. Better-quality cantilevered umbrellas can swing and pivot to provide shade where it's needed throughout the day as the sun moves across the yard.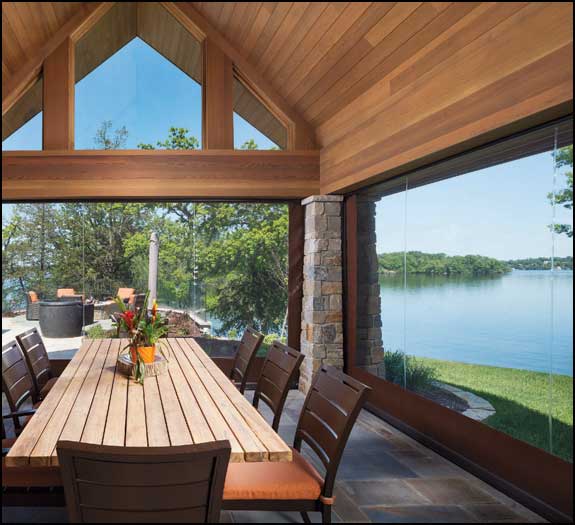 Be Trendy
According to the American Society of Landscape Architects, these are top ten outdoor projects with the highest consumer demand. Low-maintenance is one theme connecting several of the items on the list.
Native plants
Native/drought tolerant plants
Low-maintenance landscapes
Flexible use space (for yoga classes, movie night, etc.)
Permeable paving
Drip/water-efficient irrigation
Rain gardens
Reduced lawn area
Food/vegetable gardens (including orchards, vineyards, etc.)
Charging stations for mobile devices
---